Bonang is poised, honest and inspiring on The Breakfast Club Interview, here's what we loved the most
Our TV darling, Bonang Matheba made a grand appearance on popular radio show, The Breakfast Club with Charlamagne Tha God and DJ Envy. The interview follows the Matheba's attendance at the "E! People's Choice Awards" in Santa Monica, California where she won African Influencer Of The Year.
The interview was insightful as the award winning television personality gave perceptive answers while still maintaining her South African-ness. She began by speaking of how she broke into the industry and how she managed to grow her brand. She also touched on her brand of sparkling wine, House of BNG among her many other business interests. She ended off by hinting at possibly breaking into the American market.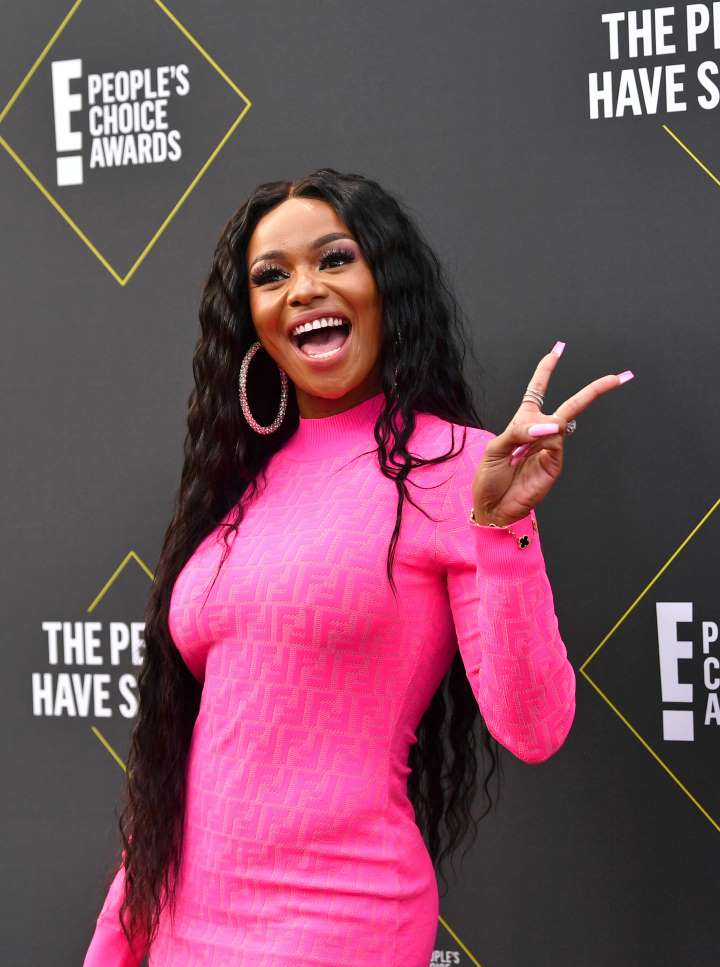 She gave valuable insights on her career, relationship and South Africa as a whole
Bonang was open about parts of her life including her relationship status, her accomplishments, the work she is doing to take girls through school as well as her career. There was no shortage of a talking point with her just because she has already done so much.
She also gave valuable perspectives into the country lamenting that Africa is not a jungle, a narrative that big superstars from Africa are championing. Besides these insights, it showed that she was really informed about the country and could sell the South African brand so well.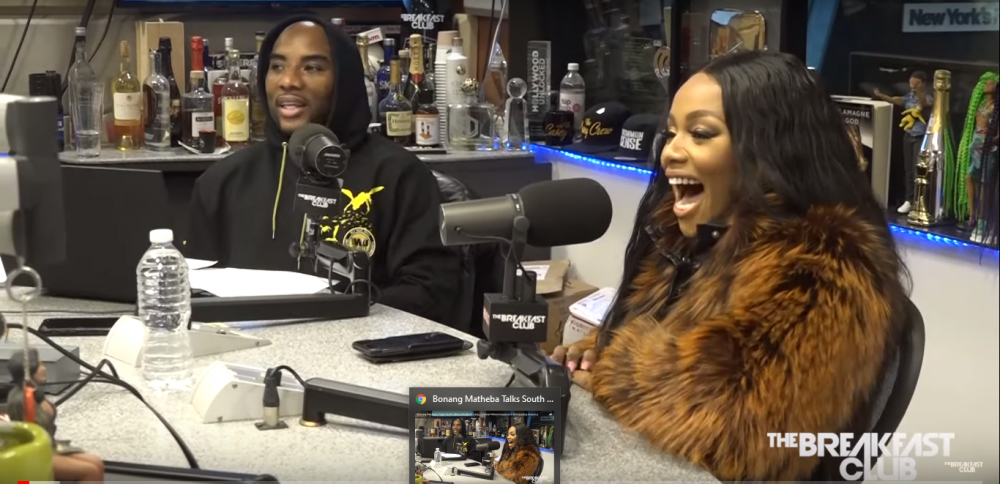 She was her authentic self
Bonang is known as one of the most authentic celebrities in the country and this is part of the charm of her brand. She is real with her audience across all platforms while also maintaining the integrity of all the work she has put in so far.
What we loved about the interview is how at homoe she felt. There was no face out on, there was a real vulnerability to her which made her an easy person to interview since she was open. What we also loved is that she slipped in vernac inflections and words which we loved. Phrases like "Modimo keo" and "stop nonsense" made it on The Breakfast Club and of course her fans from SA appreciated it.
We won't ruin the interview for you just in case you haven't seen it. Let us know what you think of it when you do.
Peep below