AFROPUNK'S Battle Of The Bands Returns In November
AFROPUNK announce the third battle of the bands competition for Joburg this November. The competition is a challenge for unsigned acts to showcase their musical skills for a chance to perform at the main AFROPUNK Festival in December alongside Solange, Miguel, Goldlink, Masego and Nao.
With four finalists to be selected by public vote, the chosen finalists will participate in 2 days of Artist Development workshops before battling it out at the final live show. The winner gets a slot at AFROPUNK Joburg 2019.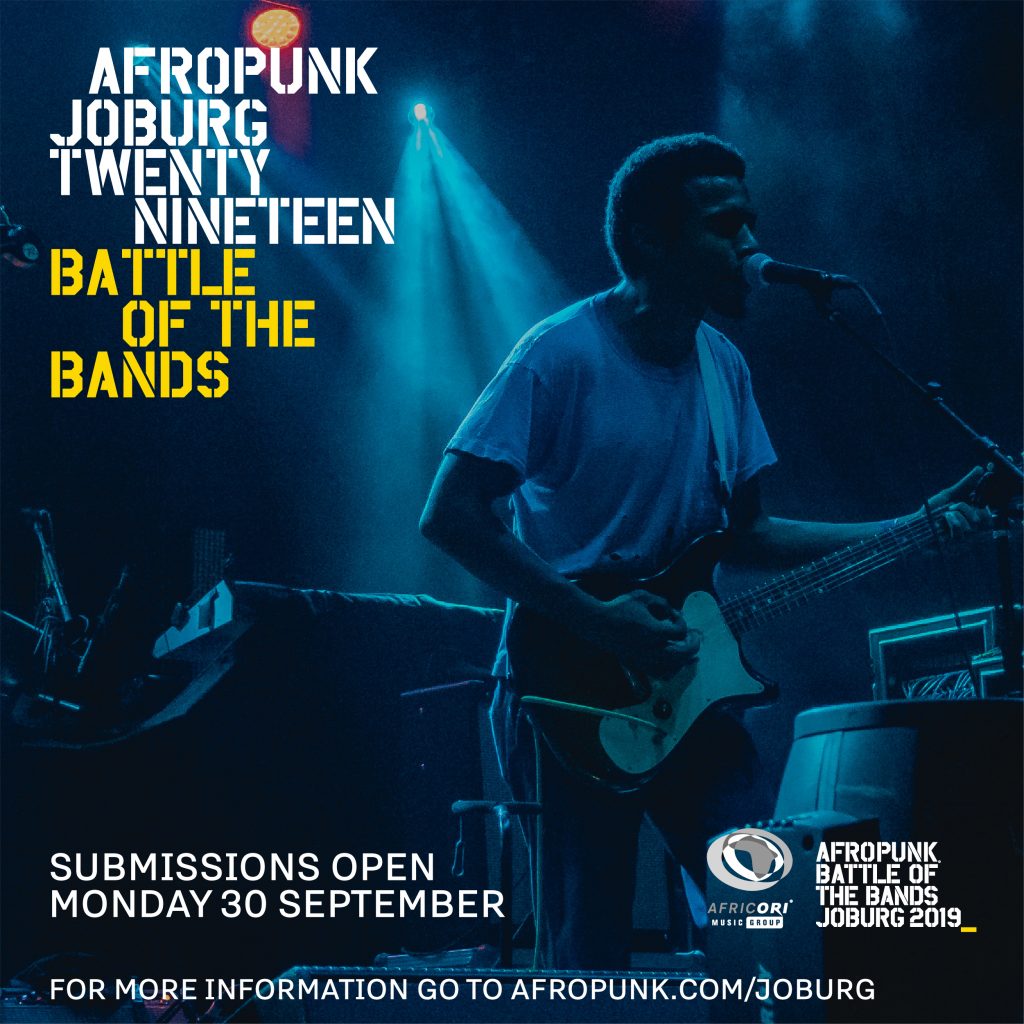 The competition is in its third year and has helped to launch a number of careers
The Battle Of The Bands competition has launched various careers across the world. With acts using the platform as a stepping stone to realizing their dreams of becoming world-class performing artists.
Now in its third installment in South Africa, the competition has unearthed incredible musicians. 2018 winners Red Robyn and Ikati Esengxoweni along with Automatic Live and Stiff Pap who won the competition in 2017.
Entries are already open
AFROPUNK 2019 teams up with BOS Ice Tea in support of the Battle of the Bands competition as brand partners. Entries for local bands to enter the competition open on the 30th September, where they can submit their music on https://afropunk.com/festival/joburg/battle-of-the-bands/.
Among other rules, all tracks entered into the competition must be made public on Soundcloud as no privately listed song will be considered. Also, only original compositions will be considered.
The band wins more than just exposure
In South Africa, AFROPUNK will award the winning band with a distribution deal with Africa's premier artist development hub, Africori. AFROPUNK and Africori will also host a two-day seminar for the Battle of the Bands finalists prior to their shows. This is to help all finalists with tools they need to take their careers to the next level.
AFROPUNK Joburg takes place at Constitution Hill on 30 and 31 December, under the theme WE SEE YOU. A message that brings together AFROPUNK ideology and the people who support it, under the banner of acknowledgment, and in resistance to those who strive to oppress.
Purchase tickets on their website.