466/64 Fashion launches in US & Canada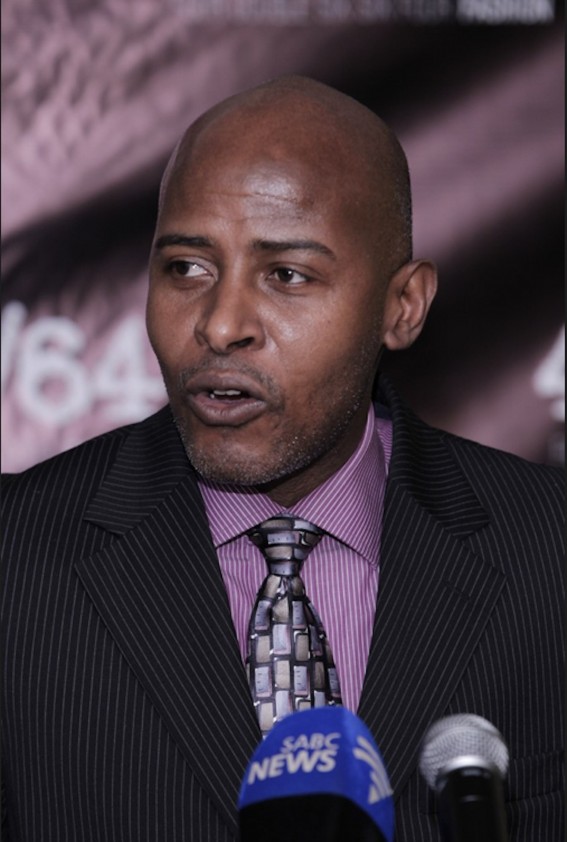 466/64 Fashion's promise to be a global brand, firmly rooted in Africa, became a reality with the announcement of the brand's first international partnership at a press conference at the South African Consulate on Nelson Mandela International Day on Wednesday, July 18, 2012. The announcement came after the exclusive sublicense for the United States and Canada was secured by Dallas-based Company b from Brand ID, a division of South Africa's leading clothing and textile manufacturer Seardel which is 466/64 Fashion's brand custodian and the master license holder in terms of an agreement with 466/64 (South Africa) — founded by Mr. Mandela — that was first unveiled early in 2011.
The first global fashion brand to originate in South Africa, 466/64 Fashion is inspired by the iconic legacy of Mr. Nelson Mandela, with 7-9% of the brand's proceeds going back to 466/64 (South Africa).  "466/64" (pronounced four, double six, six four) is taken from Mr. Mandela's prisoner number (prisoner 466 in 1964) when he was incarcerated on Robben Island just off the coast of Cape Town, South Africa. At the event, 466/64 Fashion brand supporters Lira, Sony Music Africa's multi-platinum vocalist, and Sam Sarpong, international supermodel, showcased signature pieces from the 466/64 Fashion range. The brand also provided an exclusive preview of its wardrobe-building collection during a mini-fashion show. The first ranges from 466/64 Fashion's menswear, womenswear and childrenswear will initially be available in North America via its online retail platform (www.46664fashion.com) with an exclusive offering on Mandela Day but is expected to hit retail stores in 2013 and debut during Fashion Week 2012 this September.
Facebook Comments