As we know, this past weekend was Mother's Day and celebs were sharing heart warming and touching messages to the women who birthed them. There were a handful of people who celebrated being first time mothers and Thembi Seete was among the handful of celebs who celebrated with them. Check out 5 more celebs who celebrated their first Mother's Day.
Ntando Duma
She exclusively announced that she was expecting a baby girl here on Zkhiphani. Now 10 months later, Sbahle Mzizi has taken Instagram by storm and is easily the cutest baby on the app. She affectionately calls her Phatty Monroe.
Samkelo Ndlovu
Samkelo Ndlovu gave birth to a baby girl a few months ago after a surprising announcement on her Instagram page. The dreadlocked beauty announced the pregnancy on her Instagram account with an artistic nude photo of her baby bump covered in tribal print.
She took to her Instagram account to write: "This is my daughter. My beautiful angel. Her name is Zhuri Ngilosi and she was born on the 15th of February 2018. Zhuri means "beautiful" in Swahili and Ngilosi means "angel" in Xhosa/Zulu. She is a 3 month old Aquarian and has so much personality. (No reposts. No digital or print publications/blogs have permission to repost either – thank you for respecting this little human). Head over to Samkelo's page to check out her precious daughter.
Busiswa
The Queen of Gqom, Busiswa Gqulu, surprised many when she announced that she was pregnant. The Kalawa Chikita, as she's popularly known, previously announced her pregnancy on social media in late 2017.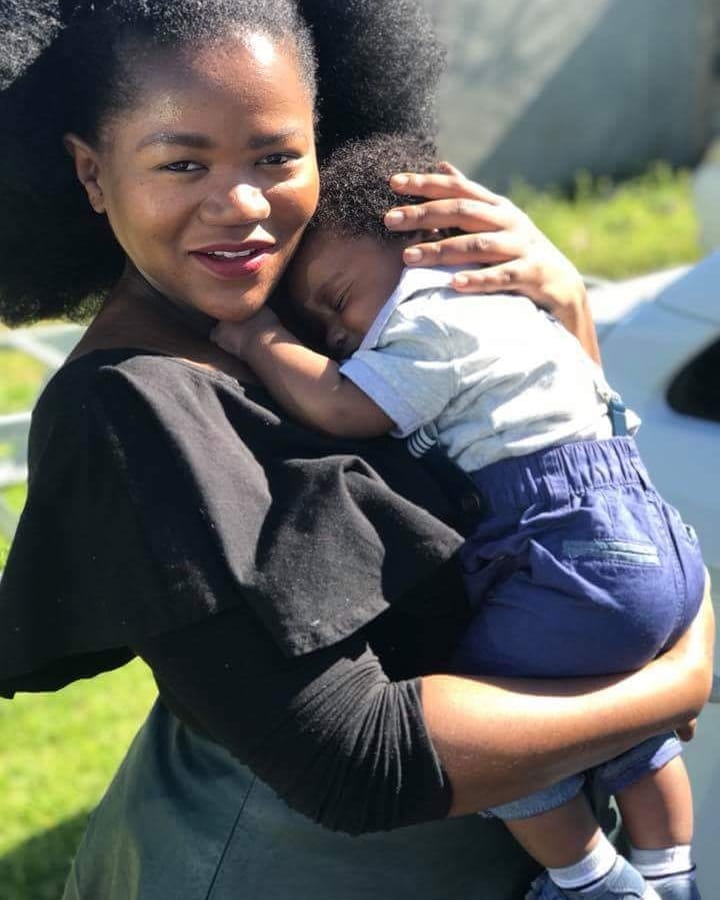 She shared an image of her child and the father of her child with the caption: "You didn't just make me a mother, but you've made a mother out of me."
Tshepi Vundla
Celebrity stylist and fashionista, Tshepi Vundla kept us in suspense last year when there were rumours that she is pregnant. She confirmed the rumours in the most stylish way ever and now, almost a year later, has posted images of her son.
https://www.instagram.com/p/BitWkqyj4-m/?hl=en&taken-by=tshepivundla
She took to Instagram to celebrate her first Mother's Day. "My First Mother's Day ❤. Being your mother has been the greatest thing to happen to me my handsome boy. Thank you for making me whole & thank you for choosing me to be your mother. I love you so much".
Takkies
https://www.instagram.com/p/BitsAHwDwCP/?hl=en&taken-by=takkies7
South African choreographer, Nkateko Maswanganye who is popularly known as Takkies gave birth to a baby girl in January of this year. And to celebrate her first mother's day, she posted an image on Instagram and wished all mother's a great day. "My first Mother's Day 😍 I feel so blessed to be chosen to be your mother @sanadinwiddy I love you
_
Happy Mother's Day to all the beautiful moms out there and in heaven".