5 Things We Enjoyed About The In Good Company Experience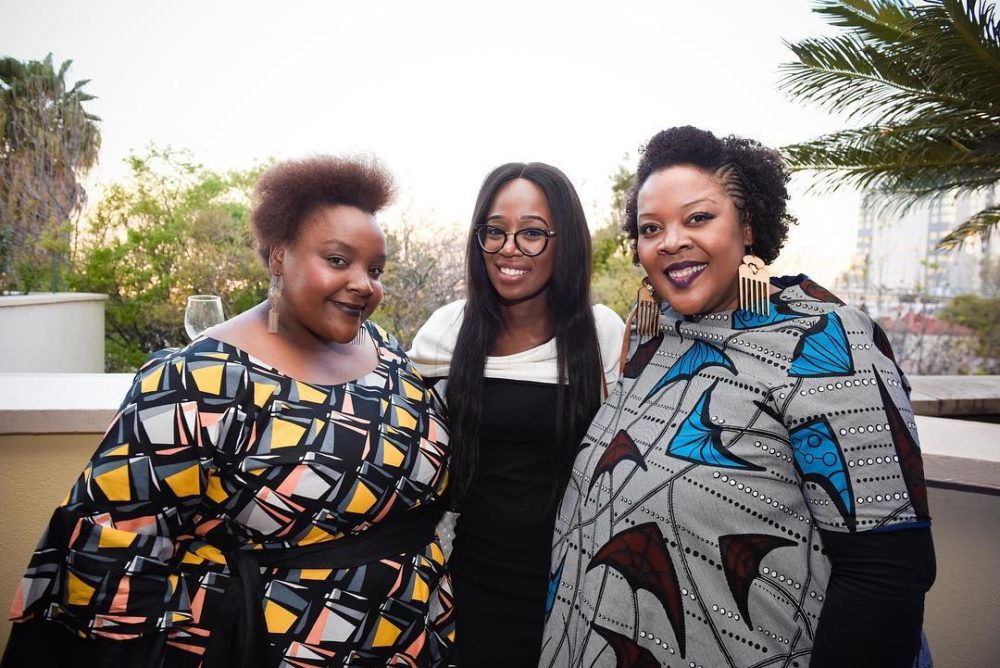 About a week ago we attended the In Good Company Experience conference in Sandton. The conference, the first of its kind, is an innovative and inclusive women empowerment programme Powered by DStv. We covered the press conference and attended the event. These are the 5 things we loved about it.
The guest of honour, Issa Rae:
As we have said before, this was the first In Good Company and I have to admit that they pulled all the stops. Issa Rae was the guest of honour. Issa Rae is kind of a big deal who made a name for herself by completely embracing being herself- an awkward black girl.
She spoke openly about how her journey began and how many challenges and how much self-doubt she had to overcome to get her vision across.
"I have no relationship with failure. Failure is a thing for school, you write a test, a teacher marks it, you get an F and that's final. In life, you work on something, learn from the obstacles and grow from there."
The mood:
It is very rare for women to be under one roof to celebrate fellow women who are breaking barriers in their respective fields. The mood of the event was that of intense anticipation as the audience was awaiting to be empowered and inspired. There was a general buzz in the air and the host, Nomzamo Mbatha did a flawless job with curating the programme.
Jabulile Gwala, the founder had this to say about the event and it pretty summed the evening up:
"We want to end #WomensMonth with a bang! We cry together, we laugh together & today we are here to celebrate."
The stands:
There was plenty of amazing food and drinks which flowed but what caught us off guard was the stands that they had. Dark & Lovely as well as Maybeline had their stands set up to help willing ladies who wanted to polish up their looks.
It was so heart warming to see how confident and beautiful these women were. It was also dope to see how IGC thought about this because it made the event stand out and an experience in the truest sense.
It also helps that the goodie bags included some products from Dark & Lovely, Maybeline and a subscription to Destiny magazine.
The keynote addresses"
Seeing powerful and inspired women addressing powerful and influential women was incredible. The men who were speaking also shared nuggets of wisdom about their truipmhs but also about their expert opinions regarding the struggle for women to succeed in the workplace. The keynote addresses ranged from, among others, Nadia Mohamed, Mzamo Msito, TT Mbha, Enhle Mbali Maphumulo and Thandiswa Mazwai.
Nadia Mohammed made us think about the influence of women in the corporate space and how they were able to defy the odds and influence change. She says: "As women, it's not our inheritance to abide… we to leave a legacy for generations to come". this quote tied into the main theme of the conference which is "Building an Africa of Tomorrow".
Mama Yvonne Chaka Chaka Being Honoured:
The evening closed off with a very effervescent performance from Unathi but before that, Mama Yvonne Chaka Chaka was called on stage. The legendary singer was honoured with an Ellen Page Award as a recognition for the work in the industry.
Highlight of my evening was definitely the queen Mama Yvonne Chaka Chaka being honored at #InGoodCompany experience.

Video x images coming tomorrow 💃🏽 pic.twitter.com/uGay8volEo

— KAYLEEN MORGAN (@ietskaylo) August 28, 2018
Check out some of the pics below:
The night was filled with amazing and interesting anecdotes and meaningful life lessons. We cannot wait for the next one!
-Images Sourced From @in_good_companyza.
Facebook Comments