Designed to be worn both on and off the basketball court, we take a closer look at J.Cole's first signature shoe, the RS-Dreamer basketball sneakers.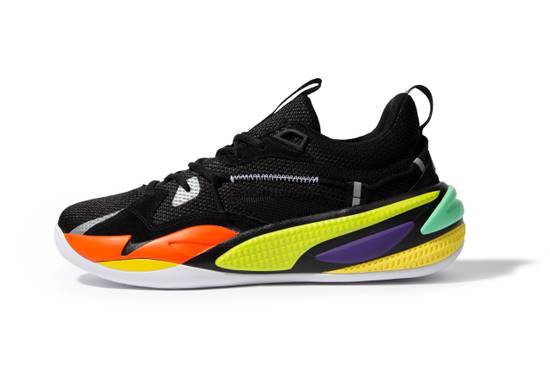 Following the announcement of their collaboration earlier this year in February, J.Cole and Puma have officially revealed the RS-Dreamer basketball sneakers. Having been sported by Puma Hoops athletes such as Kyle Kuzma and DeAndre Ayton, this sneaker is certainly one that features a versatile flair as it can be worn both on court as a high performance shoe and off court as a lifestyle shoe.
The shoe itself is inspired by the idea of pursing one's dreams with it incorporating Cole's Dreamers logo on the heel.
"When said out loud all the best dreams sound crazy. Dreamer was created with the belief that, still, we must follow ours, no matter how unachievable they may seem to others."
– J.Cole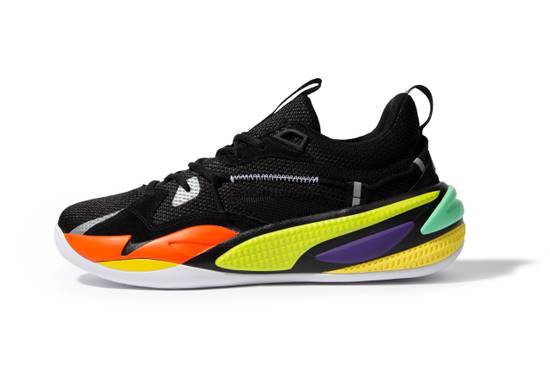 When it comes to features, the RS-Dreamer is nothing short of cool and impressive. It boasts a 5/8 cut with a smooth black upper, a dope new cord lacing system as well as a bright colourway around the midsoles that feature vibrant shades of yellow, green, purple and orange. As far as the technological aspects go the shoe is indeed fit for high performance environments. The shoe incorporates Puma's repurposed signature cushioning from the brand's RS running line as well as basketball specific ProFoam and an innovative traction pattern all for enhanced surface grip and a highly responsive on court experience.
Despite the RS-Dreamer's high performance features, this highly comfortable shoe can also be worn off court as a lifestyle shoe as well.
"Over the years, basketball shoes have progressed greatly in their level of technology and comfort but have strayed too far away from designs stylish enough for cultural relevancy. The Dreamer hopes to change that reality. "
– J.Cole