We take an in depth look at the fresh and rising streetwear fashion brand, Sativa Shizun. This innovation obssessed brand continues to help pave the South African youth culture as it inspires other young creatives to reach for their dreams. Not only is Sativa Shizun relentless in its message to stay to keep fighting for what you believe in, but it is also true to its identity. It is this mindset that has carried the brand this far as they find themselves launching their very own website.
https://www.instagram.com/p/B-o5bMrpZj6/?igshid=10zrn4sqiqbnf
With that, enjoy the exclusive interview with Sativa Shizun:
1. What inspired the start of a fashion brand like Sativa Shizun?
Firstly, Sativa is a reflection of our realities and emotions. We use aesthetics and clothing to tell stories and inspire creativity. Our inspiration stems from literally everything, from nature, to technology, culture and innovation, mostly, being African.
2. What are some challenges the brand encountered in starting out, especially in this tough economic period of today?
Our biggest challenge has been funding. The economic climate we live in poses challenges but challenges are not meant to break us but more so take us to greater heights. We've had to be more creative than ever because of the limited financial resources we have. Aside from the creative process, we've had to focus more on, not only finding reliable suppliers, but building strong relationships with them, allowing us to realize our vision at reasonable costs. Our primary concern is quality, and the greatest challenge we were faced with is trying to get the highest quality on an extremely tight budget
Some advice we'd give to other upcoming brands is to stay true to the reason you started the brand and try not to let external influences pressure you into making decisions that go against that.
3. How has the Corona Virus pandemic affected the brand and how is the Sativa Shizun team dealing with it?
For one, this pandemic has opened up our eyes to how fragile life is. Your next breath is not guaranteed. To us, it gives motivation to keep creating, never hold back. If you have an idea in your head, no matter how crazy it is, don't sleep on it because this could be your only shot.
The lockdown has shown us the importance of giving life to your brand. People are looking for meaningful brands that they can interact with.
During this time, we've had to find a way to keep our audience engaged more than ever. We created "Sativa letters" which is a new way of keeping our audience informed by writing official letters to let them know what we're about to do. We've also started "Get to know the team", which gives our audience an opportunity to know the people behind what they see, from models, photographers, stylists and editors. They get to know who they are on an individual level and what inspires them. We aim to be the voice of the creative. This has allowed us to showcase our brand in a different light, becoming more about encouraging creativity than anything.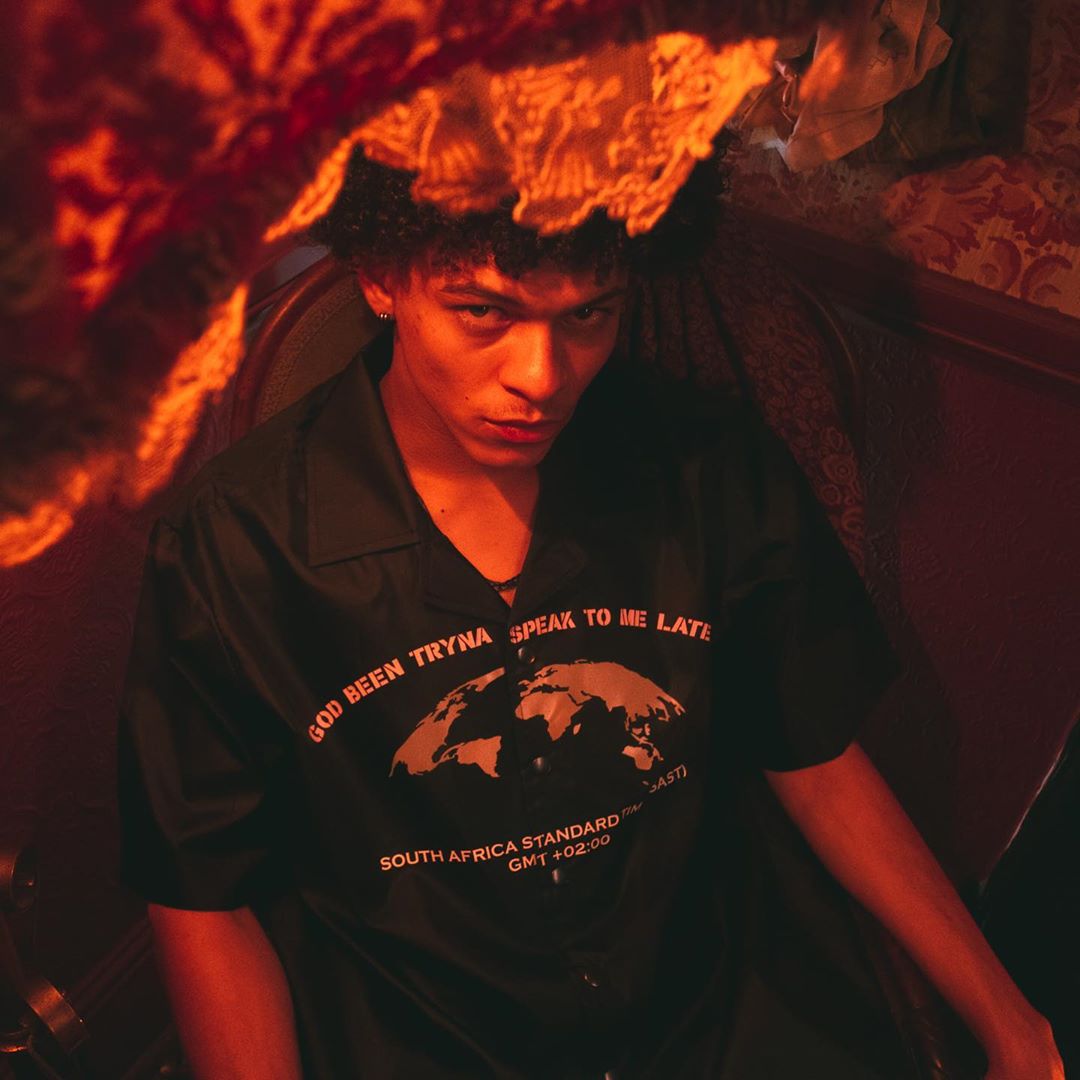 4. What sets Sativa Shizun apart from all the other contemporary fashion brands out there?
What sets us apart is our obsession with innovation and the overall message we try to convey with each garment. We want our brand to inspire people to create. It's more than just a garment with an appealing aesthetic, it has a soul attached to it making the garment a living message. I think our approach is unique, we want everyone that comes across Sativa to feel excited about their environment and we do this by encouraging people to think and live outside the box.
5. Having just launched a website for the brand, what is the vision for it going forward?
The website was launched to streamline the process of purchasing items. We are trying to answer the question that our customers have, which is "where do we buy it?"
We want the Sativa experience to be as smooth as possible at every touch point.
Going forward, we look forward to creating the ultimate experience, physical and online, where our customers can fully understand what Sativa is and what we stand for.
To anyone reading, we would love to have you as part of the Sativa family. May the insanity be with you.