Abused, gang raped and dead at 15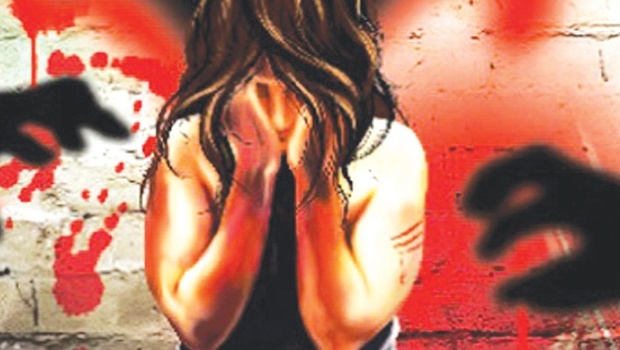 By: Bernice Maune
It was late evening and as I prepared myself for bed, the phone rang. The voice on the other line was raspy, she spoke in a whisper and I struggled to hear what she said. Then it came clear; "My body is so sore, I have wounds where my boyfriend stabbed me in the lower back." As I dealt with the impact of what her words meant, she too went quiet. Then when I had mastered the courage to ask what happened, her bravery had waned and she mumbled something about a misunderstanding.
Our conversation was brief and I didn't know it was the last time I would ever hear her voice.
Her name was Zama.
Her shyness and quiet dignity are what endeared her to me. I would look at her big, bright eyes and wonder at how they shone with brilliance and confidence. She was soft spoken and sometimes, I'd ask her to repeat herself which she always did, gladly. We spent breaks during school enjoying each other's company and when it was time to go home, we'd love going over the day's events, laughing and gossiping like teenagers do. She was a year younger than me, but I never felt it. Instead she seemed wiser than I and more street smart.
After I had moved away from the school we both went to, we lost contact. For two years, we seldom spoke. Until that night when she told me in how much pain she was. There was nothing I could do to help her except ask her to tell someone closer or go to the police. It did not cross my mind that at 15, she was in an abusive relationship. It was absurd. How does a teenager find herself in such a heavy situation?  We were supposed to be busy with books, parties and boys. We were supposed to giggle over the latest fashion and dare each other to try the craziest fads. She was supposed to call and tell me how much she loved her new school. I was supposed to tell her to be confident and make as many friends as she could.
But we never had that conversation. Instead, I heard an engagement tone when I excitedly called her number, wanting to share with her the news that I was coming to visit. I brushed off the feeling of dying  anticipation and conviced myself we would meet unexpectedly. When I arrived at our former school and spoke to a close friend who knew us both, my mind went blank as she told me Zama died.
I hoped her death was gentle and she felt no pain. It had to be that she went peacefully as someone so loving and sweet deserved. But my hopes were in vain – Zama died a brutal death. After a night out with friends, she asked boys, and it is suspected among them was her boyfriend to walk her home. I imagined she felt safe in their presence, they would protect her and shield her from any harm. These were young men she was familiar with and they surely had her well being at heart.  But before she reached home, the boys turned on her. They shoved her into an abandoned shack and took turns raping her.
I imagine her screams and bewilderment at why this was happening to her? As they stripped her off her dignity and made her a rape statistic, it wasn't enough for them. They took her ravaged body and mounted it onto a chair, tying a rope around her neck and hung her. They killed lovely Zama, and left her family to find her lifeless body. Seven years later after Zama's death, her rapists and murderers are yet to be arrested.
As I listened to my friend recount Zama's tragic death, it dawned on me how often we take the things people tell us lightly. We hear but are we really listening? When someone signals for help, they may do so at the most unexpected of times and reach out.
Are we really listening to what our fellow sisters are telling us? How quick are we to judge? How quick are we to blame and point fingers? How slow are we to listen, talk and just be there? How slow are we to read between the lines?  After the experience I had with Zama, I promised to never be the girl who ignores. I'd rather put my own life at risk saving another. I want to be the girl who rushes to stop a man's hand as he attemps to strike a woman, a rock.
If abuse stares me in the face and I look at it right back and I challenge it with my whole being, I will have done my part. I will have spoken up for the thousands of women who  are afraid to or are not brave enough to confront and leave situations in which they are belittled.
Bernice is a writer and Zkhiphani's consulting editor, passionate about social issues affecting young women.
Facebook Comments