As a continuation of its commitment to sustainability, adidas South Africa is opening its most sustainable retail space at the V&A Waterfront in Cape Town on Friday 29 October. Taking inspiration from nature, the 478sqm adidas Concept store is centred around a biophilic design, aimed at bringing the outdoors inside.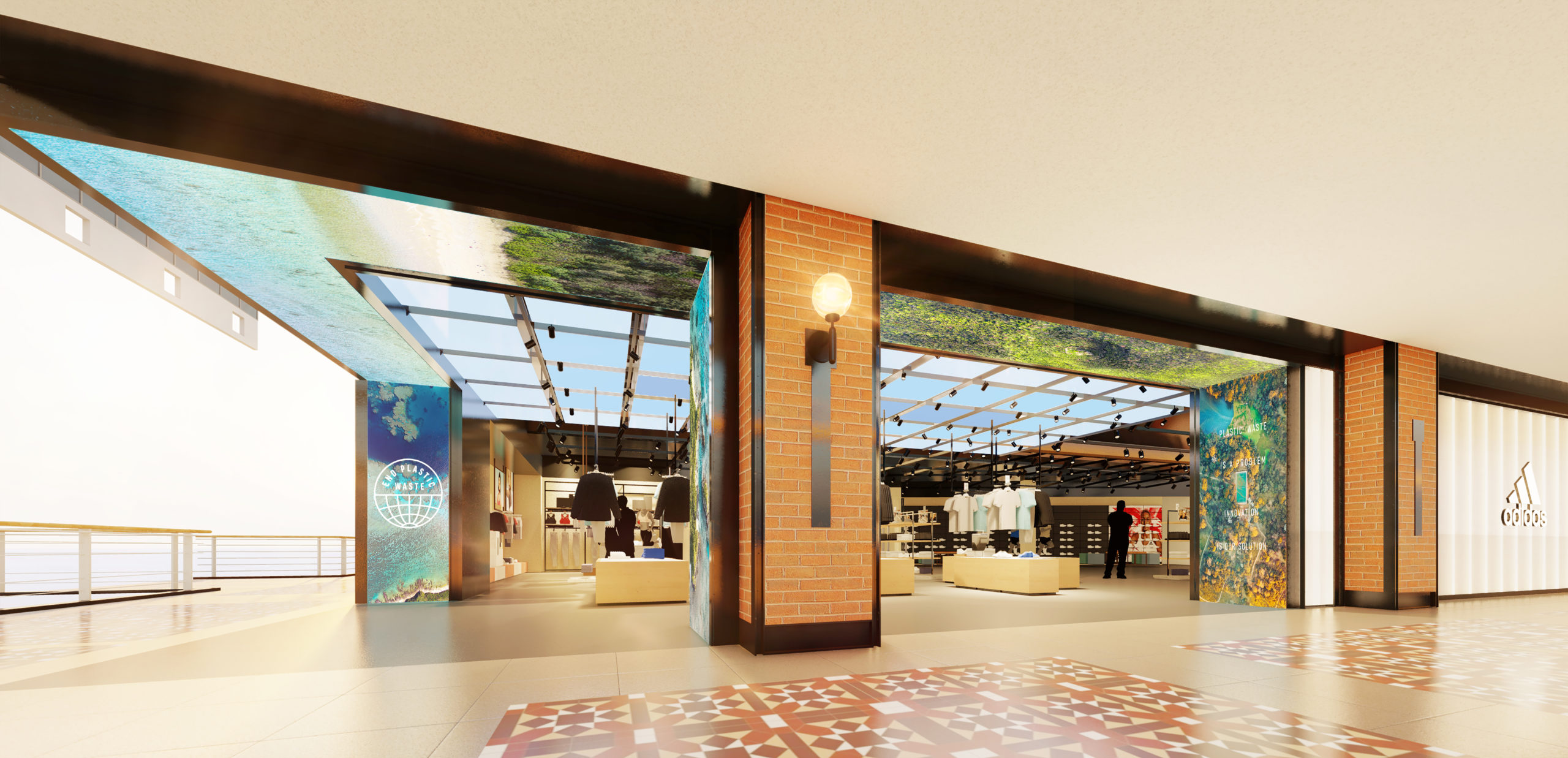 Based on the biophilic concept that sees natural elements incorporated into building design, the new adidas Concept store features live plants, reclaimed wood and many different types of recycled materials:
The 5sqm living plant wall is made up of a variety of plant species known for their humidifying and filtration properties, and for promoting a sense of wellbeing.
The cash desk is made from reclaimed wood, taken from crates used to transport retail fixtures and mannequins.
Poly twill fabric banners featured in-store are made from recycled plastic bottles, while shelving is manufactured by Smile Plastics and made from plastic waste.
Xanita engineered fibreboard made from recycled materials, is used for décor and in-store displays.
The Terrazzo floor is made from cement with the addition of marble chips, rock and glass, making it both a durable and eco-friendly option.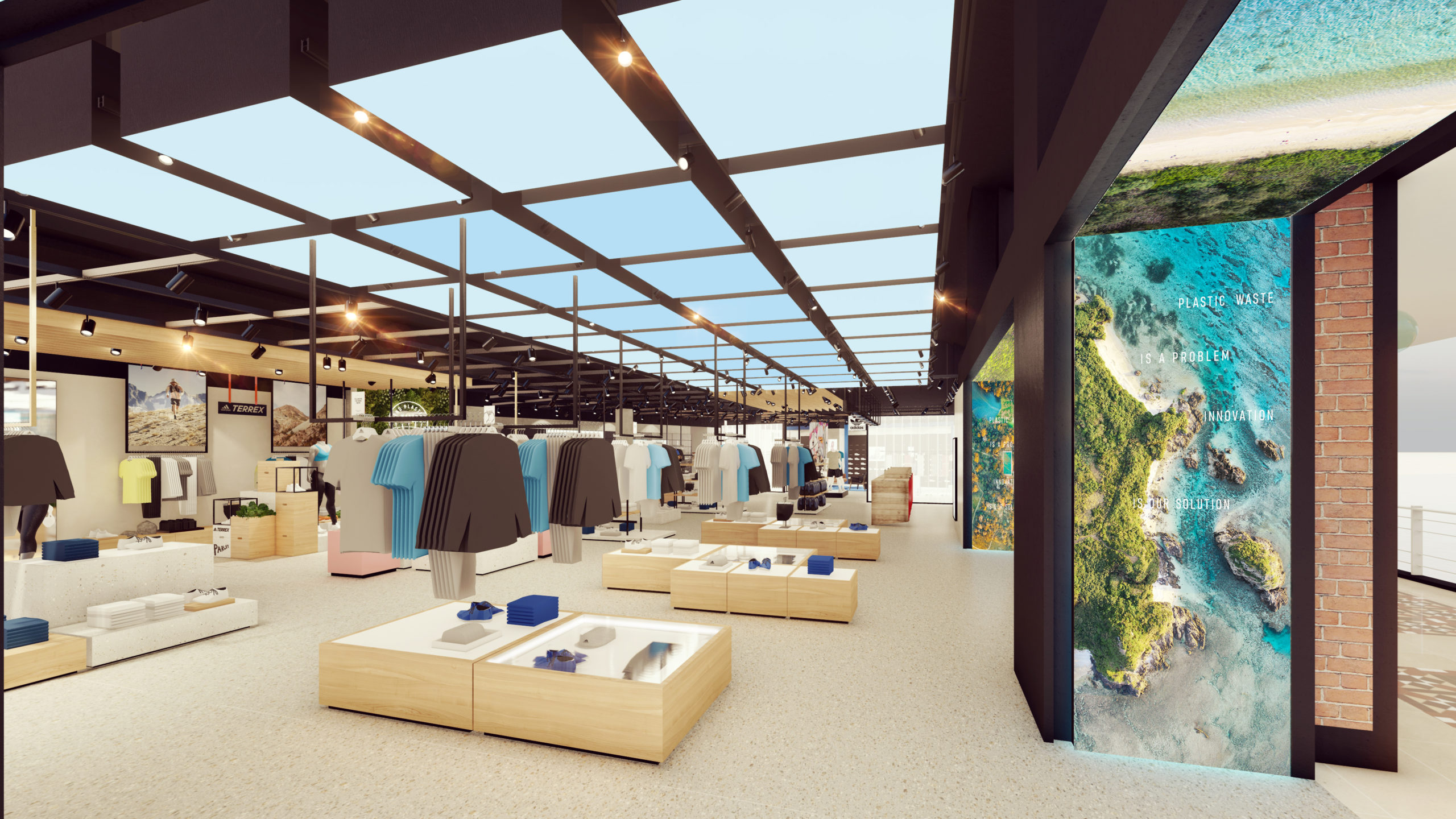 LEED (Leadership in Energy and Environmental Design) is the most widely used green building rating system in the world. It provides a framework for healthy, highly efficient green buildings.
The adidas Concept store at the V&A Waterfront is currently undergoing LEED-certification in accordance with the USGBC's LEED rating system, which amongst other criteria, takes water and energy efficiency, waste management and indoor environmental quality into account.
In keeping with the stringent LEED requirements, some of the measures implemented by the adidas SA team include monitoring the air quality and energy consumption in real time; being able to collect, sort and record waste on-site; and installing a reverse osmosis water purification system.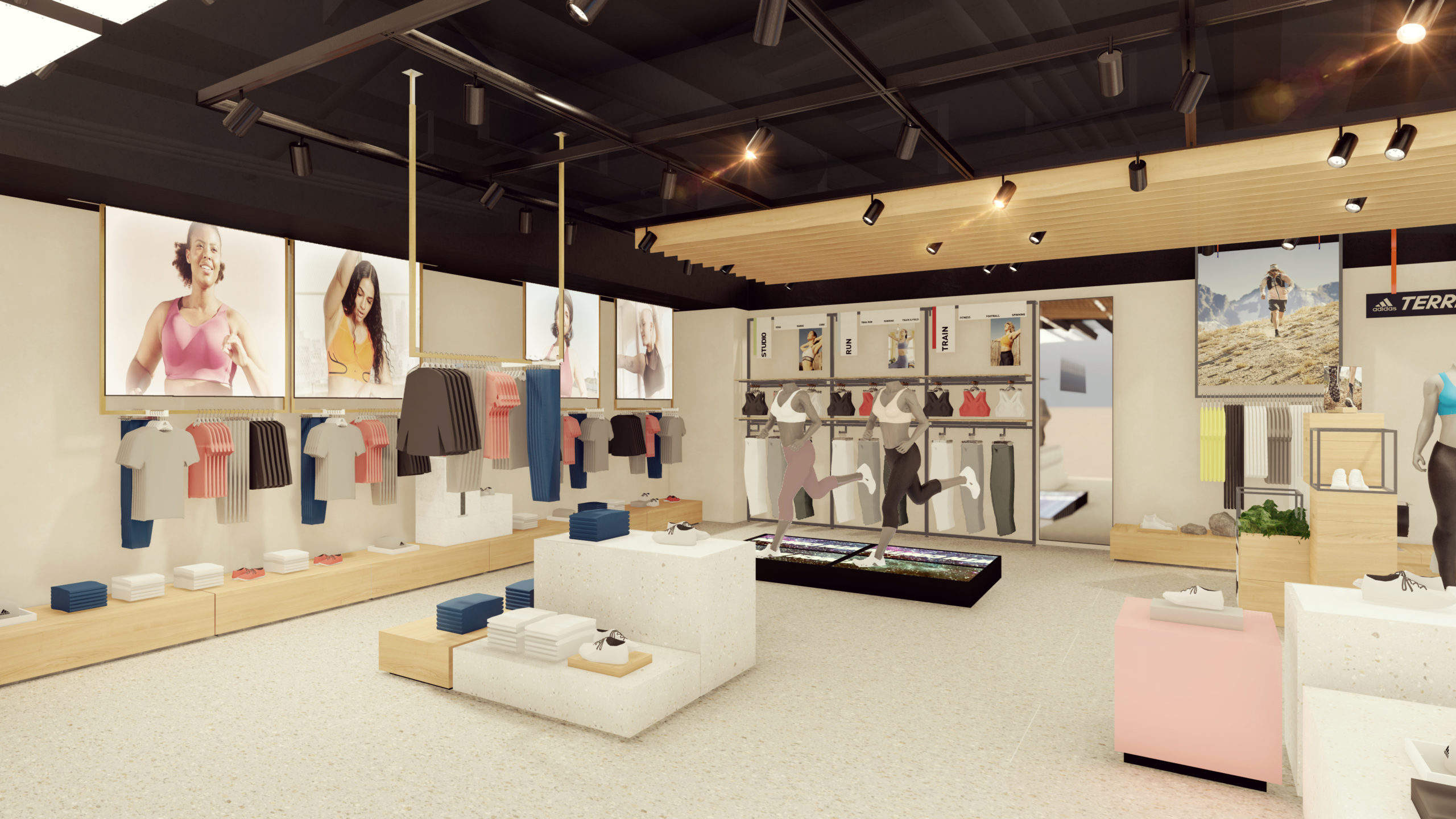 Speaking about the importance of LEED certification, Kate Woods, Senior Brand Director, adidas South Africa said:
"Green buildings are more than just construction and energy efficiency – they're about helping the communities and cities they serve to thrive safely, healthily and sustainably."
When it comes to the store aesthetics, look out for the 'Footwear Reimagined' display, created by six South African artists, each working with a pair of iconic adidas shoes and materials specific to their craft, to showcase how they imagine footwear could look in the future.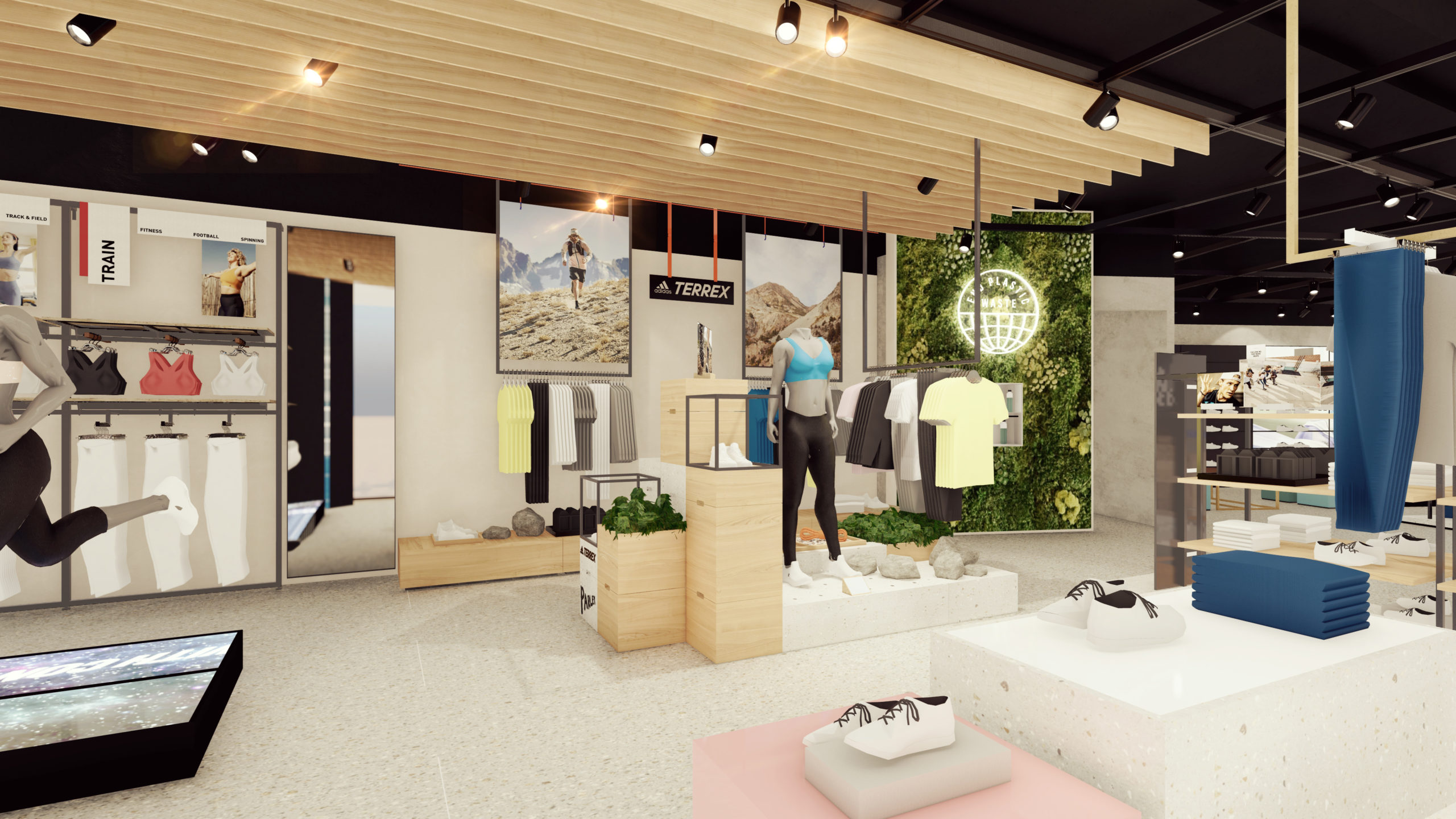 Danielle Clough (adidas footwear: Ozweego).Danielle uses yarn and fabric offcuts to express the best of human emotion.
Atang Tshikare (adidas footwear: Superstar). Atang uses reclaimed or indigenous wood and biomaterials to create otherworldly characters.
Xhanti Zwelendaba (adidas footwear: Forum). Xhanti uses new mediums and alternative materials in his approach.
Ben Eagle (adidas footwear: NMD). Ben's area of interest is the organic relationship and interplay between abstract shape and colour.
Hannerie Visser, founder of Studio H (adidas footwear: Stan Smith). Studio H is driven by the senses, defined by science, innovation and sustainable practices.
Matthew Edwards (adidas footwear: Ultraboost). Matthew is fascinated by narratives and notions of new materials especially when it comes to circular design.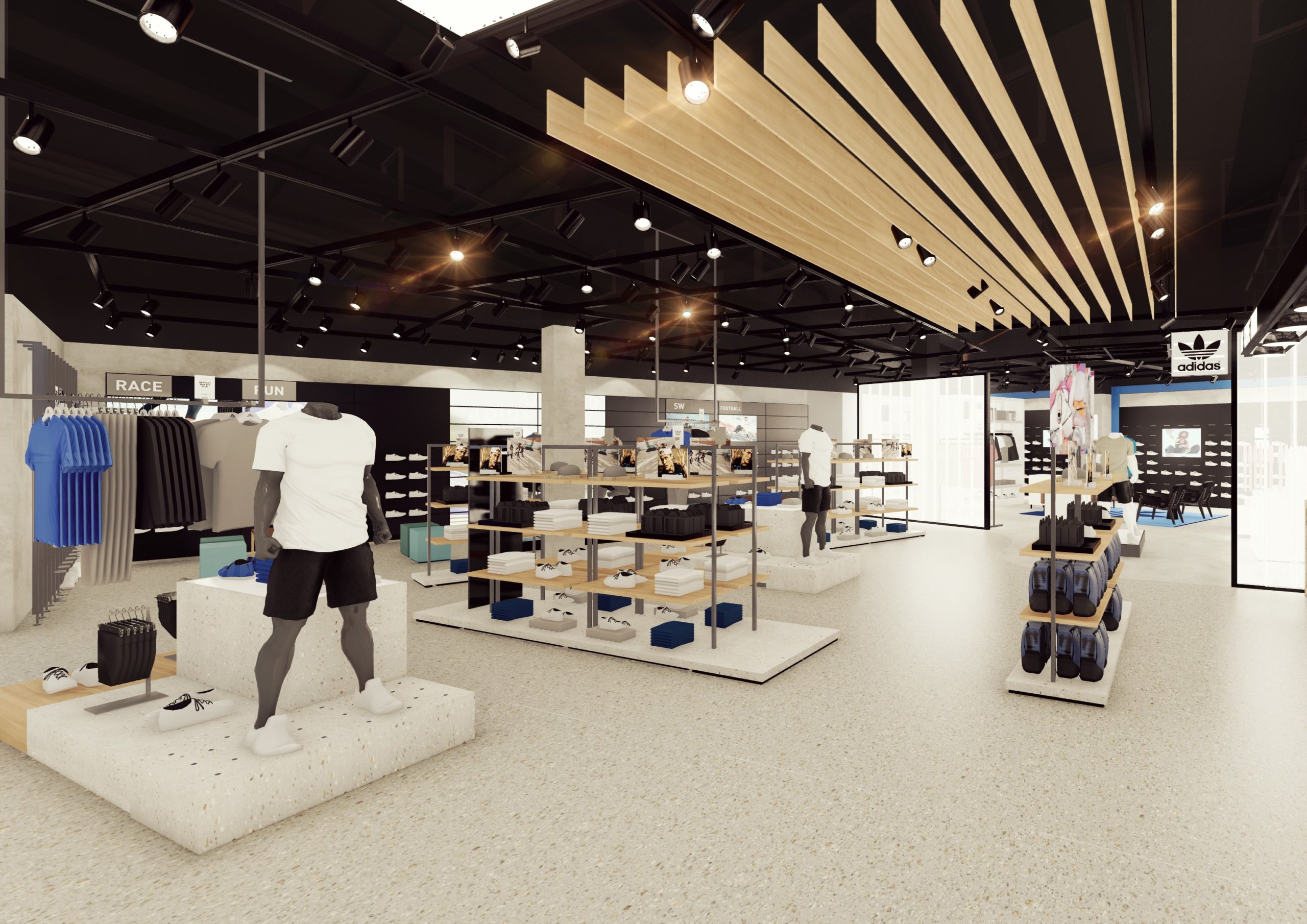 The adidas V&A Waterfront Store in Cape Town opens to the public at 09h00 on Friday 29 October 2021, and is located at Shop 213 and 214 on the upper level of the V&A Waterfront, Cape Town.