Mpumalanga duo Dj Click and Mohamed, better know as the Afro Brotherz have finally released their debut album titled Music Is Culture and we must say its a breath of fresh air.
In a time dominated but the street pleasing sounds of Amapiano, it is hard to hear anything else. This can be attributed to the saturation of the genre in popular gathering spots across Johannesburg. So we were excited to receive a strictly Afro House Project, especially from new faces like the Afro Brotherz. Leading the pack, the Afro Brotherz stands tall as the new age tastemakers of Afro House alongside the likes of Lemon and Herb and Dj Caiiro just to mention a few.
Having one of the biggest songs in the country last year 'Gugulethu' alongside Dj Supta, The Afro Brotherz don't look like they are willing to stop anytime soon.
Afro Brothers – Music Is Culture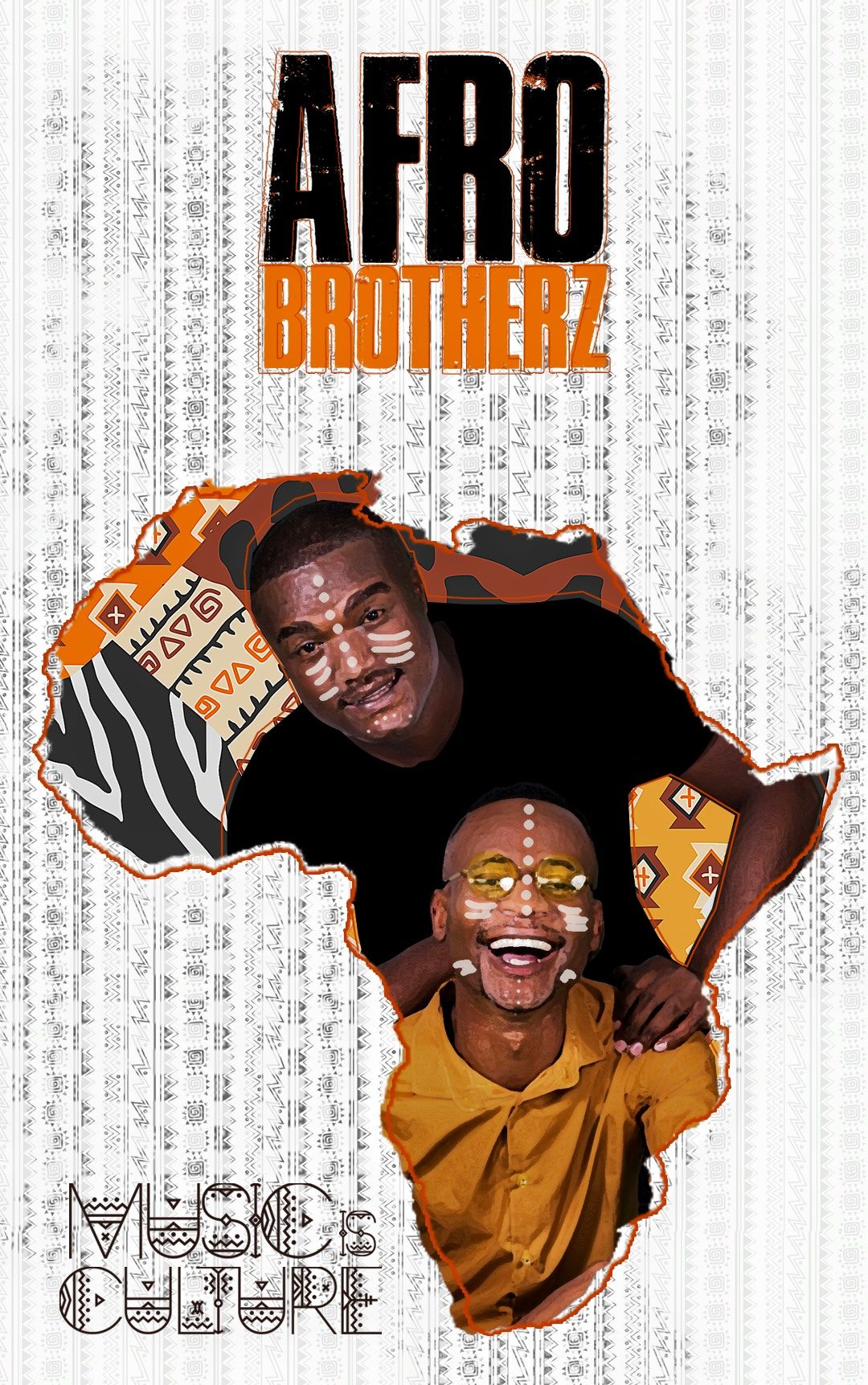 The 15 track project pays homage to the Afro House of the old school but still carries itself into the new age contemporary age of electronic production and synthesizers. A quick listen to the project will not do it any justice as it is not enough to fully embrace the entire project a great piece of work. You will need a couple of listens to fully digest the project and then can you go on to deliberate your thoughts.
The first listen will allow you an understanding of the prowess that the guys bring into their work as the project sounds clean and polished. As you continue listening to the project you will catch glimpses of Gugulethu sprinkled throughout the project. The Afro Brotherz might have stumbled on a hitmaking formula. Hard-hitting Afro House beats a simple strum string of and synthetic electric guitar and Swati vocalists. A combination that worked for them on Gugulethu and we see it working on the track Kwanele as well.
But a song that bears the most evident resemblance to 'Gugulethu' is the track 'The Future' which can pass as Afro tech remake of the already affluent track.
TRACKLIST
1. Afro Brotherz – Dark & Massive (feat. Tebza DA Guitar)
2.Afro Brotherz – Umoya (feat. Indlovukazi)
3.Afro Brotherz – Fabiani
4.Afro Brotherz – The Future
5.Afro Brotherz – Mmino (feat. Rose)
6.Afro Brotherz – Shodan Mars
7.Afro Brotherz – Sparkling Upright
8.Afro Brotherz – Ukhalelani (feat. Angelic)
9.Afro Brotherz – Spike Tribe
10Afro Brotherz – Music Is Culture
11.Afro Brotherz – Cabinet
12.Afro Brotherz – Dance With Me (feat. Msanza L)
13.Afro Brotherz – uThando Lwami (feat. Boohle)
14.Afro Brotherz – Kwanele (feat. Mr. Chillax)
15.Afro Brotherz – Sky Is The Limit (feat. Jim Mastershine)
Have a listen to the album yourself and let us know what you think in the comment section below.