We recently caught up with the Supa Mega, AKA who celebrated a huge milestone last week. The multi talented rapper and businessman hosted an intimate gathering to receive his several plaques for the outstanding work he did on his album, Touch My Blood.
He received a platinum plaque for both Touch My Blood and Fela In Versace featuring Kiddominant and gold for both Beyonce and StarSigns featuring Stogie T. This is a major deal!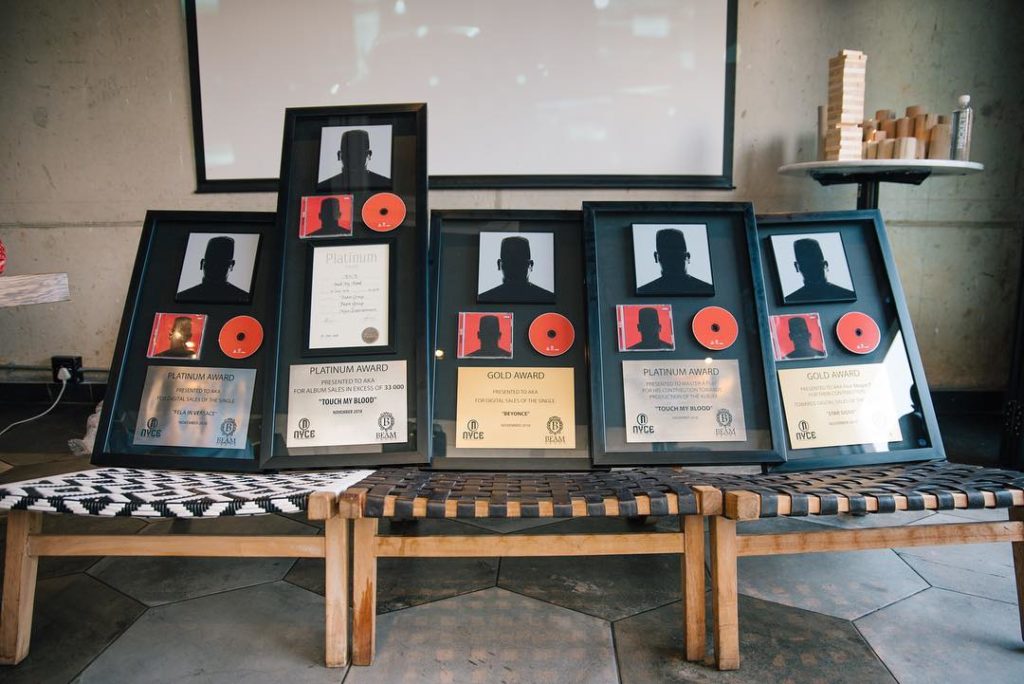 Supa Mega has been on a winning streak
Supa Mega has been on a winning streak since 2016 with him releasing his joint project with Anatii which included several music videos. He had also been on his Supa Mega Tour and when that ended came the Touch My blood tour. This saw the rapper hard at work so it's understandable that he is a little burnt out.
"I'm tired. Not physically tired, I'm just more emotionally tired, spiritually tired, mentally tired but it's okay because we did what we came to do. I poured my heart and soul into the album and people really could feel that", he expresses. And the results have paid off because the accolades and the recognition he has received since this album was released has been the most he has received since he began his career.
On how he is redefining what accolades mean to him
He shared some insights on how he has remained relevant for as long as he had. He touched on authenticity as one of the key things that artists have to uphold to stay winning.
"Just make what you need to make and put it out there. People recognize and appreciate authenticity. Just be authentic, be original and be sincere and heartfelt," he says.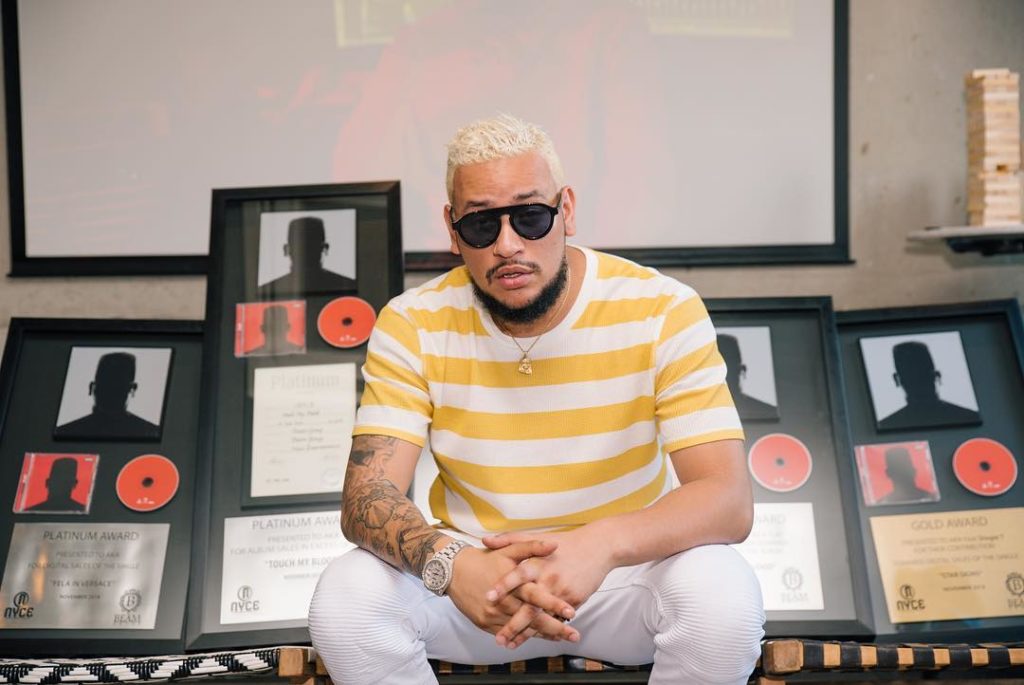 It's been a while since AKA has submitted for any awards and he mentioned that he is considered it since he has the number one selling album in the country. But he questioned the motive to get involved in the awards when he has already won the hearts of many South Africans. The platinum plaque is proof of that.
"Isn't the award to be the highest played artist? Isn't the award to be the most booked artist? Isn't the award to have people f*ck with your music?".
These are very important questions and no doubt something that artists on the come up can question about the product they put out. Well done Supa Mega.
Peep the rest of the interview!