AKA Might Be Changing His Name For His Global Audience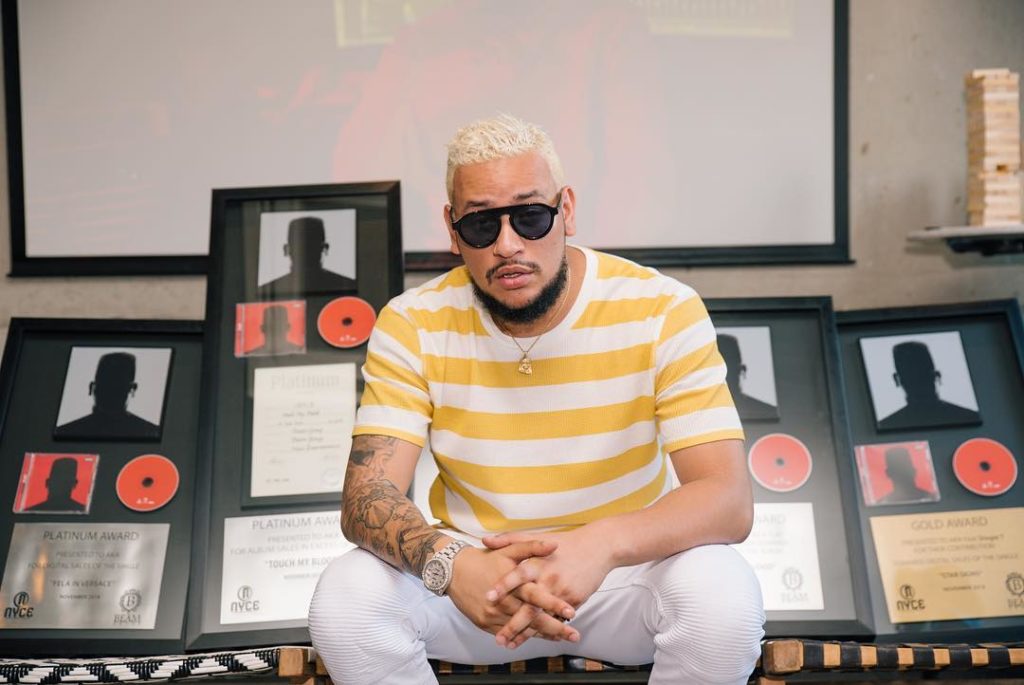 Do you think it's a good idea for AKA to change his name so late in the game?
You would think with 10 years in the game, AKA would have been settled in his wide success. But the rapper has decided that this is the year for him to shake things up. The multi-platinum selling rapper has announced that he will be releasing his new album under a new name.
The engagement with his fans started off playful where he was asking his fans what they thought of his name change. The options included variations of his real name; K.Forbes, Kiernan Forbes or King Forbes.
"Ok so uhm … I'm thinking of dropping my next album under a new name … K.Forbes? KJF? KIERNAN FORBES? (we might struggle with pronounciation) … suggest a new name for me, or my actual birth name … … or should we stick with "AKA" … lemme know", he tweeted.
His reasoning for changing his name is quite simple; the name AKA has had a good run and it doesn't really represent him anymore. This is true since AKA has been one of SA's proudest exports with a brand that's recognized in the country and in some parts of the African continent.
I just feel like "AKA" had a good run and it was dope while it lasted but it doesn't "fit" me anymore. Plus it's super hard to google 🇬🇧🇺🇸 … PLUS my dad named me "KIERNAN" after an 🇮🇪 rugby player … 😒😒😒 …

— AKA (@akaworldwide) February 26, 2019
With a successful third album and constantly breaking new ground in the music scene, maybe there needs to be a new persona that AKA should embody. And the verdict? King Forbes made the final cut.
"KING FORBES" sounds lekker don't you think? I mean, you guys will always know me as "AKA" or whatever but yeah I think that's a better name for global domination … pinky and the brain vibes …

— AKA (@akaworldwide) February 26, 2019
I don't know hey … I'm tryna break outside of South Ahh … for them "AKA" is a bit lame. 🇬🇧🇺🇸I mean, KIERNAN FORBES or KEENAN FORBES, or "KING FORBES" sounds a bit better don't you think … actually yah … King Forbes actually sounds lit. https://t.co/Ue8tYf95Q8

— AKA (@akaworldwide) February 26, 2019
Your thoughts?
Facebook Comments