#AltTuesdays: BURNINGFORESTBOY Embodies The Mysterious Slenderman in His New Single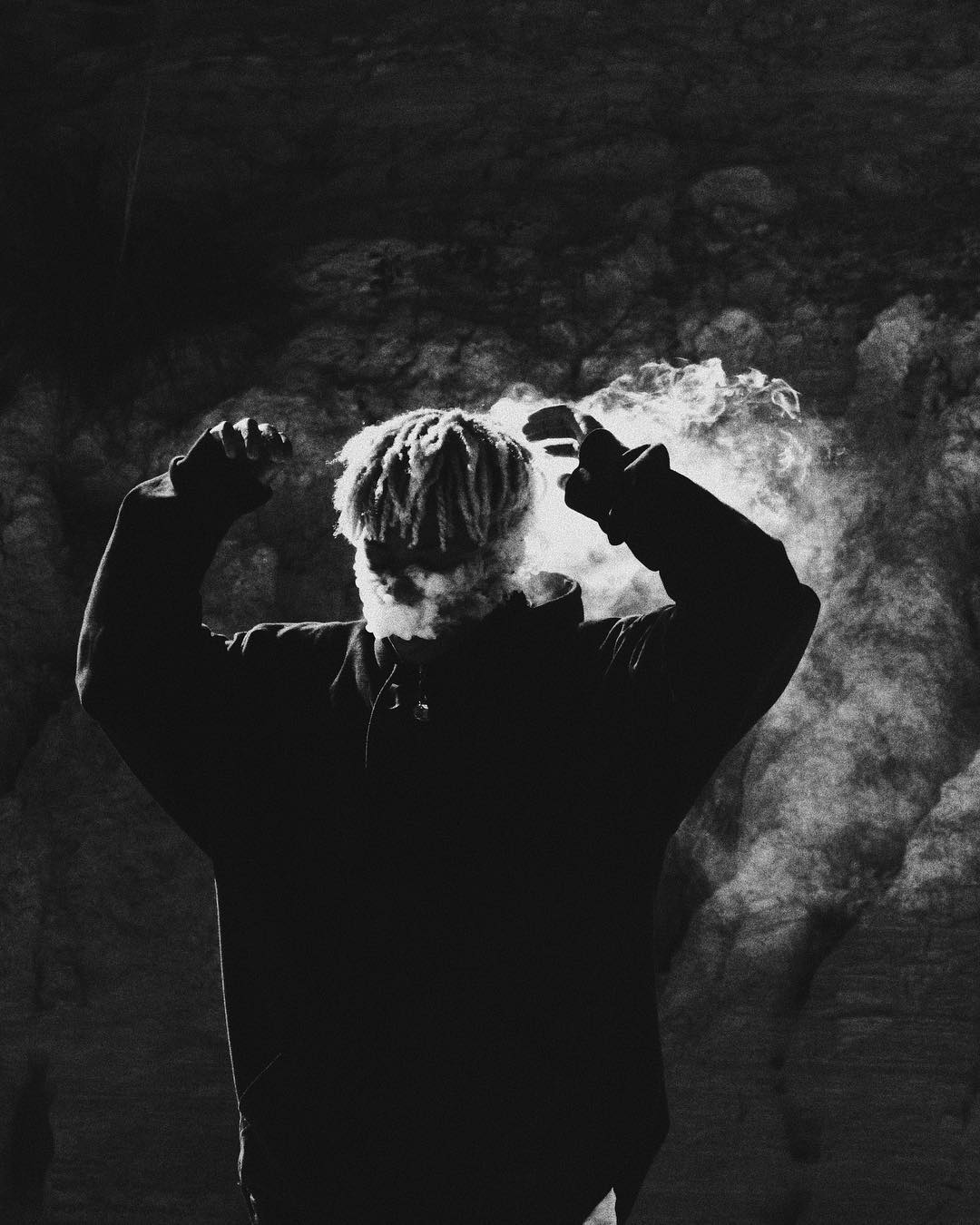 Emerging music artist BURNINGFORESTBOY is illusive and soulful in his music
Is there anything as thrilling as discovering an artist who is mysterious but puts all of who he is in music? We think not. In the age of social media and streaming sites, it is so easy to be over-exposed and over-rated as an artist but if you are the illusive BURNINGFORESTBOY, then you are mastering being a new wave artist. We check out his latest single aptly titled Slenderman V2.
Read more: #AltTuesdays: Buli Takes Us To Outer Space On New Single, "Wrong Side Of The Moon"
He is one of the architects of the new wave
Not much is known about BURNINGFORESTBOY except that he is an upcoming South African artist and that he hardly ever shows his face. He is best known for his songs Talisman, Temples and Baptized In The Moon which have collectively raked up over 217K listens on Soundcloud over the past year.
The talented producer and music artist has also worked with some the architects of the new wave. He has a song titled Nowhere With Nobody featuring Sun Scott, Denimadic, RIGINALSALO now known as BELOSALO and J. Clu. He has also collaborated with hit-maker, PatrickxxLee on a song titled Tsunami.
https://www.instagram.com/p/B9cKdA3HoqN/
Slenderman V2 puts into perspective why BURNINGFORESTBOY never shows his face
On his latest song he puts into perspective why he is such a shadowy and enigmatic character. Titled Slenderman V2, the new song is named after a fictional character of the same name. Slender Man originated as a creepypasta Internet meme created by Something Awful forums user Eric Knudsen in 2009 according to Wikepedia. He is depicted as a thin, unnaturally tall humanoid with a featureless head and face and wearing a black suit.
On this song, BURNINGFORESTBOY sings about being anxious because he doesn't trust the people around. In addition, he doesn't know who is plotting for his downfall. He sings:
"Living in these n*ggas head, rent free/ Feel like everybody trying to test me. I say pull up but they don't have the testes/ I feel like everybody's trying to end me."
BURNINGFORESTBOY's music has a melancholy overtone with unambiguous R&B and Soul characteristics. He sings, albeit not as decorated as most R&B singer. His voice has a chaotic quality that sounds like he is trying to suppress a raging beast but somehow it is soothing.
We hear him dreamily sing about finding himself, not trusting the people around him and casual drug taking on drowsy Trap-Soul beats. Perhaps much of his music is shaped by his need for self-acceptance and a conflict with who he ought to be.
Link up with him on his social media. Peep Slenderman V2 below!
Facebook Comments