Alternative artist, Loui Lvndn offers very dark and whimsical visuals for his equally queer song, Fire Is The New Black
Loui Lvndn releases the official music video for Fire Is The New Black, the latest single from his genre-defying and SAMA-nominated debut album Your Princess Is In Another Castle.
Loui Lvndn can simply be described as a bold love letter to all things creative. The singer, songwriter, rapper and visual artist has always been on the fringes of the alternative whether it be his music or anything representing him. His sound is often described as a mash up of Hip Hop, Punk Rock and healthy dose of soul and angst. His 2017 album, Your Princess Is In Another Castle is a testament to this.
Read more: #AltTuesdays: Desire Marea Is Exceptionally Otherworldly In Debut Album, "Desire"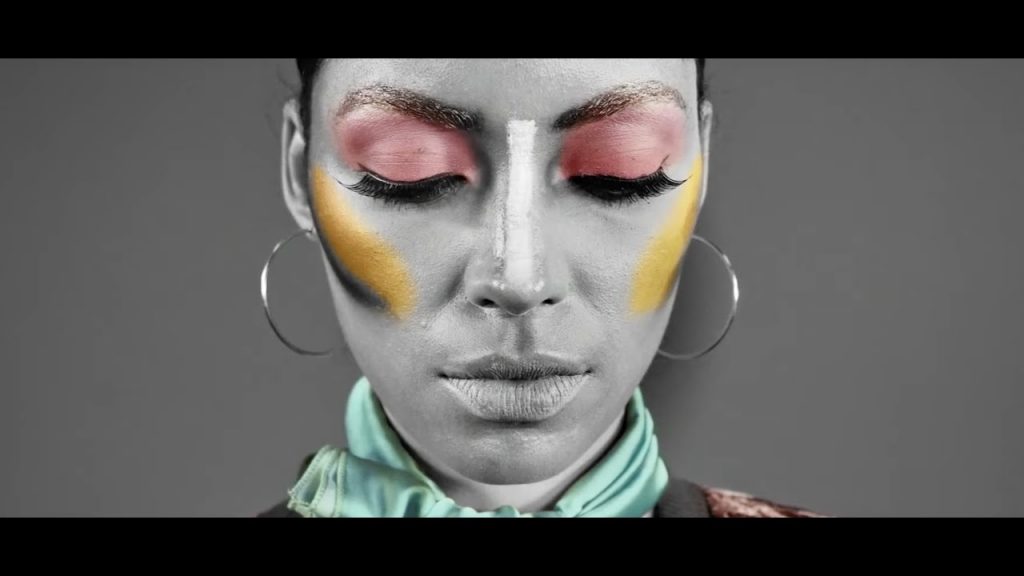 Much like his previous singles taken from the album, Fire in The Water is overwhelming and has the capacity to take the listener to a very dark place. The song is high-energy with a very pronounced and alarming electric guitar. This, mixed in with Loui's powerful vocals makes it sound like a struggle is ensuing the entire song between the instrumental and Loui's voice.
His delivery failing to hold much of the appearance of R&B and Hip Hop. Infact, the song doesn't have much form in the traditional sense. It sounds like an unusual flow which is disorientating. The only thing keeping the song's sanity is the tribal drums and the consistent punk rock elements.
The music video for the song is also quite something. Shot mostly in studio, the music video is meant to mimic a real life editorial where models are captured in between poses. The grading of the video makes the models faces look a few shades darker with everything else- from their clothes to their exaggerated make-up- bright coloured and neon-looking. Lethabo Matlale styled the entire music video.
Stream and purchase the song on all major digital stores.
Peep the music video below!