Multi-medium artist, SEI SIREN is the kind of weird and intense artist we love getting lost in
SEI Siren has made an impression on us. The talented artist from Pretoria is our latest find in the vast and interesting world of the alternative scene in South Africa. She recently released an EP titled Hubedu, an elegantly chaotic telling of her initiation and lessons in love.
Motsei Rangata, known by her moniker SEI SIREN, is a 22-year-old singer, producer, and visual artist from Pretoria. Her work is mainly an exploration of what it means to be African and documenting the complexity of the African identity. Often sharing her intimate and authentic perspective on this.
Read more: #AltTuesdays: 5 Alternative Albums That You Should Check Out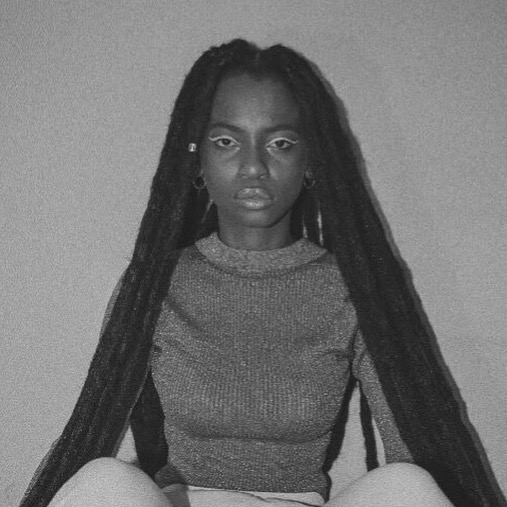 SEI SIREN's music beckons you to both listen and dance
The general mood in SEI SIREN's music is downcast and foreboding, full of droning synthesizers and the distant hiss of reverb-hazed noise. Like much of the music she's released prior to this album, the feelings it evokes are more complicated. Balancing on a knife's edge between the placidity of finally accepting yourself and living your truth.
Hubedu features imperfect, often off-kilter mid-tempo production and vocals. She sings, although not polished, from the heart and her songwriting is a wild reflection of this. "Hubedu is an act of perseverance and faith in myself," she explains. "The album feels so much like me. There is an organised chaos to the whole thing; the harmonies, the production. Everything is very careful but clumsy. Everything here is me," she continues.
The production of the album spans across not just electronic music but encompasses deep house, lo-fi R&B elements and the chaotic edge of rave music.
"I love dancing in crowded rooms with strangers, stumbling through the crowd to get air, to smoke, to talk, To TALK. It almost feels ritualistic, in joy and in pain," she says.
Hubedu is ghostly and shattered, an elegy for what it means to define and redefine yourself on your own terms. In short, this album feels like a dizzying piece of music. Overwhelming and wild.
Listen below!