16 August saw the release of Gaba Cannal's newest and latest Suit & Tie Episode ii. The Suit & Tie, tag on his songs mean that he has remixed and sampled well songs that we are familiar with and personal favourites of his. This time around he gives us an Eight-track EP with two additional tracks that are his original tracks.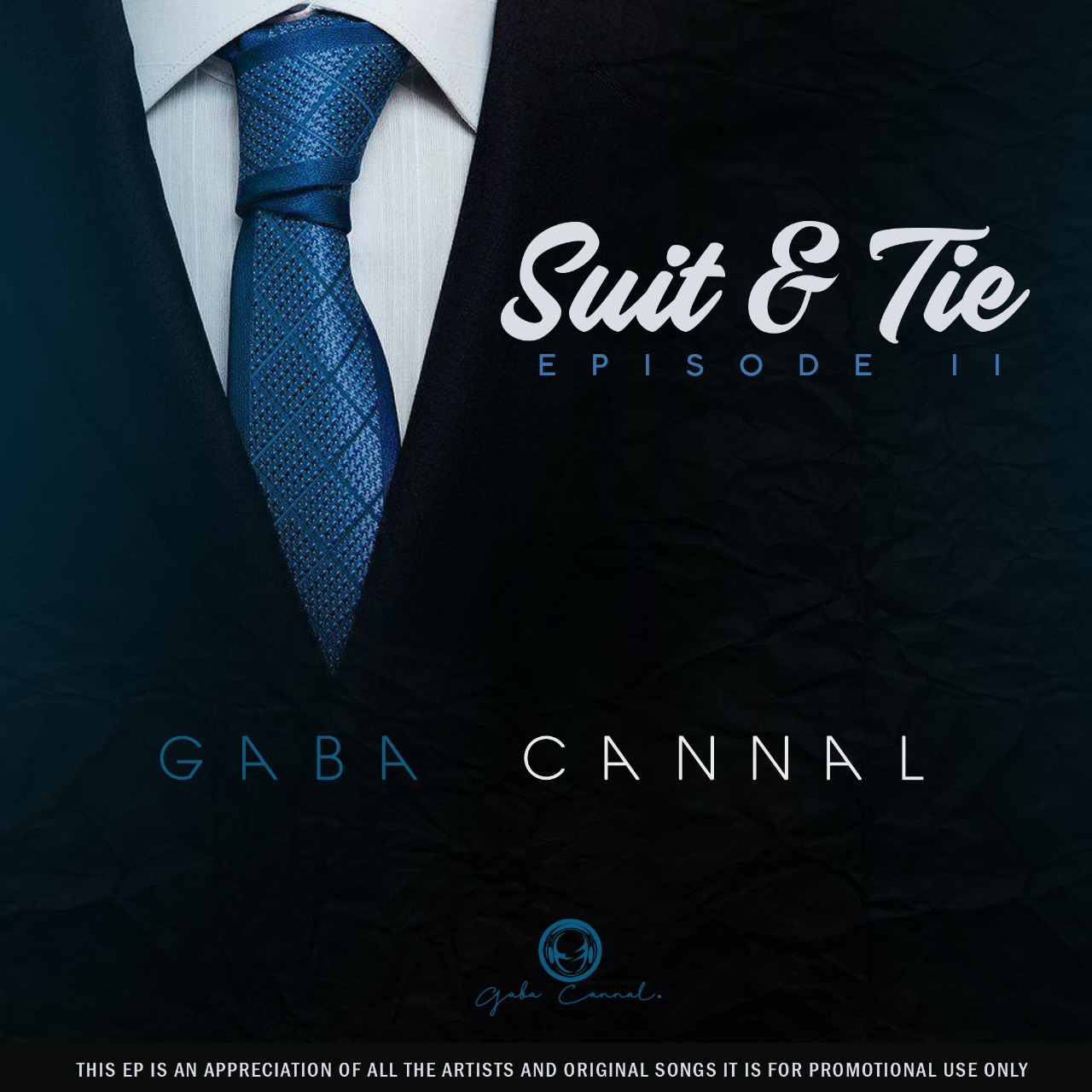 Suit and Tie is a term I normally use for remixes that I do which are soulful and a bit matured, the EP was just an appreciation to and for the artists I gladly follow, It's strictly songs that I personally like and wanted to give them my kinda taste and sound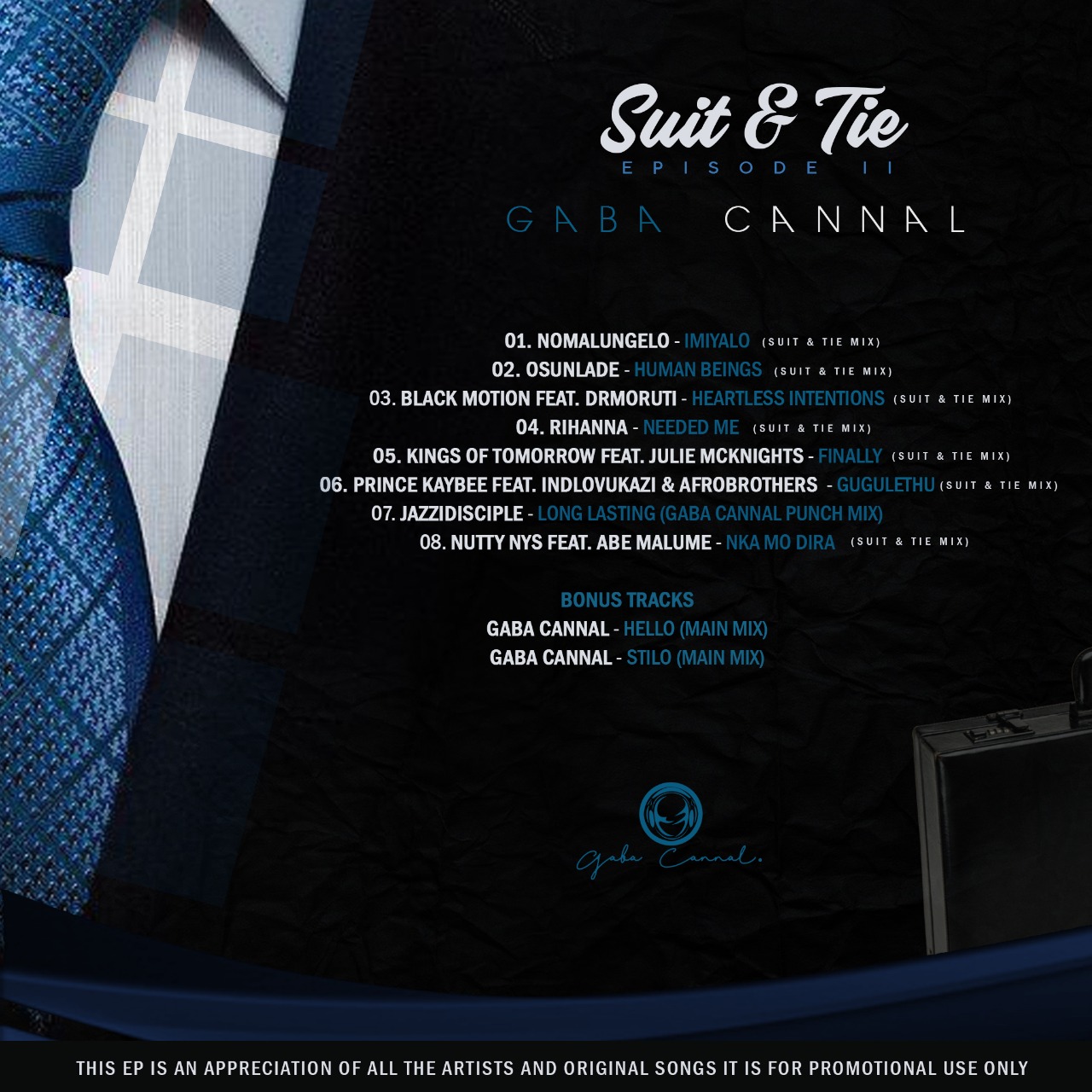 All the tracks in this project are renditions with the exception of the two bonus tracks Hello and Stilo. The opening track Imiyalo, originally the song was done by Nomalungelo and later picked up By Dj Qness, who reworked the song into a House banger that had everyone dancing a few years ago. This song sets the mood for the entire project and the mood is one of nostalgia.
Lookout Tracks
Nomalungelo – Imiyalo (Suit & Tie Mix)
The immersive nostalgic feel of this song is superb and most of all, the song is not overcooked. The rendition is minimal, making the song deep and soulful will a baseline that moves event the stalest soul.
Nutty Nys ft Abe Malume – Nka Mo Dira (Suit & Tie Mix)
Nka mo dira took the nation by storm when it dropped in 2009 and this version is sure to do the same. This rendition uses the Amapiano groovy base and minimally fashioned percussions cleaning up the song and bringing it to the present time.
JazziDisciple – Long Lasting (Gaba Cannal Punch Mix)
Long lasting is one of those songs that when played will make you dance with little effort from the DJ. This Punch rendition from Gaba Cannal plumps up the main features of the song and gives them extra "oomf".
All in all the project is digestible from start to finish without a need to skip.
The EP is available for download Here.
Take a listen and let us know what your thoughts are in the comment section below.