They are cleaning up the streets.
Finally, some more music that is contributing to the turn of perception of the Amapiano movement. Amapiano has been gaining bad clout recently and that has tarnished the credibility of the sub-genre as a legitimate form of house.
Now we welcome a five-track body of work from Loxion Deep that showcases the different levels and variety that the sub-genre has to offer.
Stop Nonsense vol.1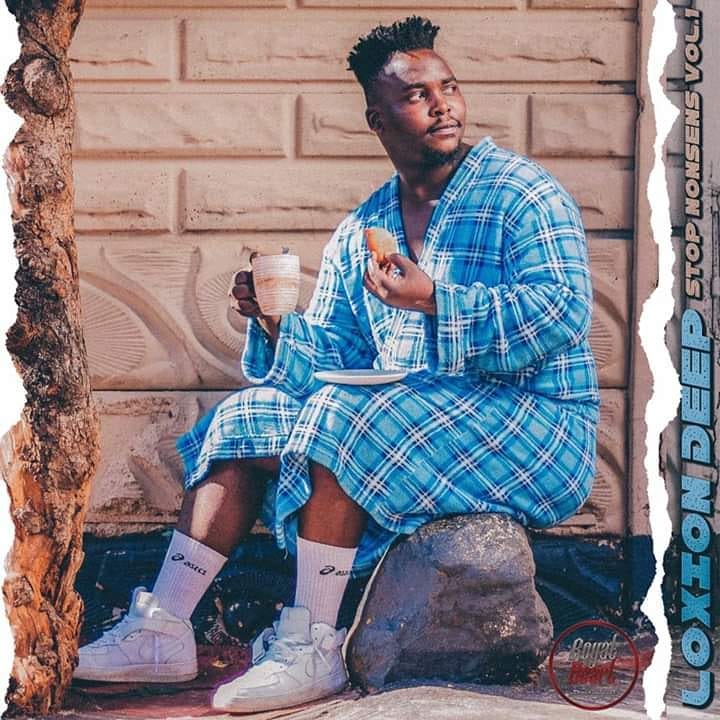 As the title suggests, this short body of work is going to stop all the nonsense that is putting the Amapiano movement at risk. Loxion Deep brings forward five tracks that are deep, soulful and groovy.
Tracklist: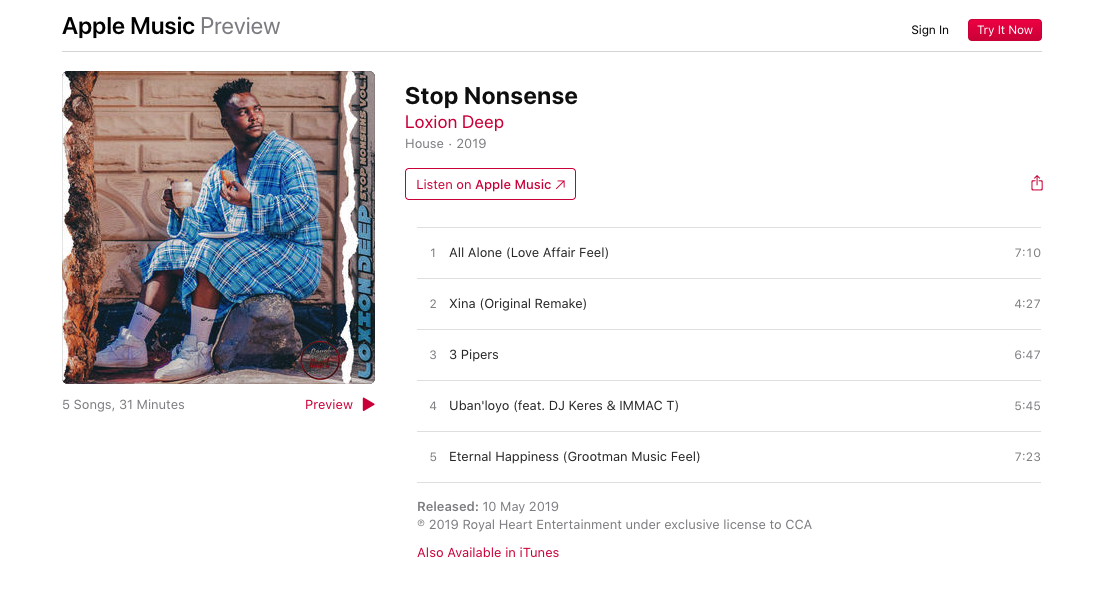 1. All Alone (Love Affair Feel)
"All alone" is a track that stands on its own in the entire project. This is due to the Love Affair Feel that inspired the tune, making it a nice soulful deep house track. All Alone diverts sonically and is somewhat difficult to pin it under the Amapiano sub-genre.
This comes to show that there is more to amapiano than catchy lyrics that provoke and disrupt. Amapiano can get so deep that it is hard to classify it without assistance.
2. Xina (Original Remake)
"Xina" – pronounced Chi-na is Tsonga meaning dance and is the second track on the project. This track features vocals that are subtle but powerful.
This is a true amapiano track with a dramatic switch from the first track. This song boasts in its use of percussions and the broke beat that defines Amapiano.
3. 3 Pipers
The flute and broken beat with a variation of electric bass note and 808 make the soul of this track. This jam is a party starter and will most certainly set the dance floor alight at any kasi based chill spot.
It holds down the spot as a contender as the leading Amapiano track for this winter. It pops and grooves like a street bash track.
4. Uban'loyo (Feat. DJ Keres & IMMAC T)
The fourth track on the project is Uban'loyo and it features the original makers DJ Keres & IMMAC T.
This rendition takes it to the next level in terms of quality and delivery. The tempo went up slightly high without losing charisma.
5. Eternal Happiness (Grootman music Feel)
Soul, soul and more soul is the core interest of this track, "Grootman" music indeed. "Grootman music" – "Grown up" music is what this mix is emphasizing.
Titled Eternal happiness, the track is a mellow take on the amapiano genre and is another keynote of the broadness of the sub-genre.
The EP is available for streaming and download on this link: Loxion Deep Stop Nonsense vol.1