Amapiano Pioneers, Dadaman and Mapentane to Drop Joint Album on Friday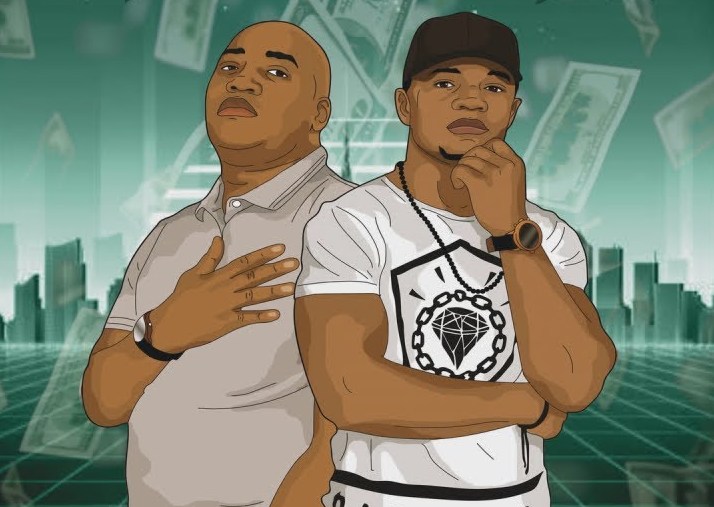 Skorokoro Hit makers Dadaman & Mapentane To Drop Amapiano Anthems
DJ producer duo, Dadaman and Mapentane share more than just a childhood bond – they are the undisputed pioneers of the Amapiano sound. The duo have gathered their respective talents to bring us a very first Amapiano Anthems compilation album.
The highly anticipated compilation drops on Friday 07 December. Fans can pre-order the album on iTunes and pre-add on Apple Music from now.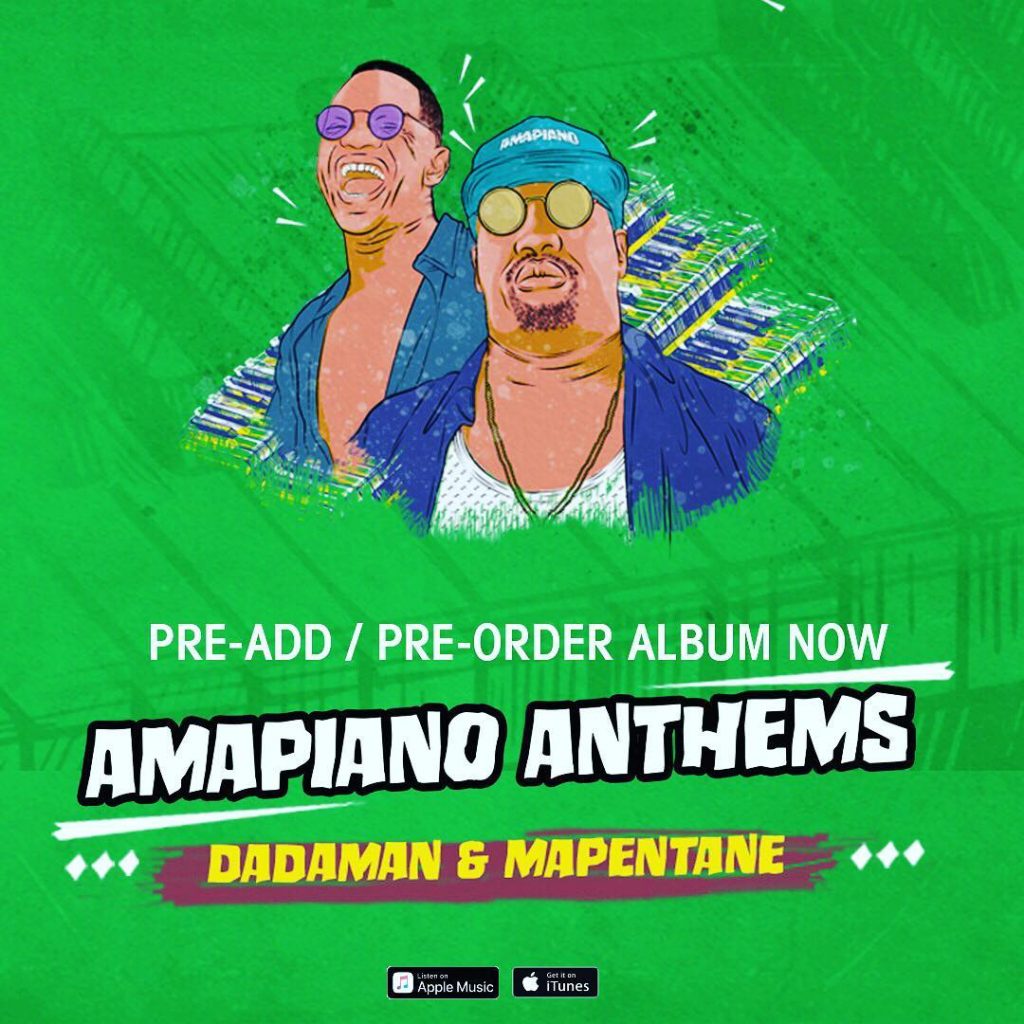 Dadaman whose real name is Gift Mashaba and Peter Leballo also known as Mapentane's music has amassed a great following individually and as a duo which has grown from the streets of Pretoria with hits such as Skorokoro and Saka Saka.
The duo produce a sound originally described as "Barcardi Music" or "Sghubu sa Pitori". This sound has become accessible to all as Amapiano and making waves across the country.
"It took us a very long time to be recognised but we stayed strong, pushing," says Mapentane. "People really liked our music but they didn't know who we were at the time – as pioneers of this sound we are now taking our music to people around the globe with the release of Amapiano Anthems".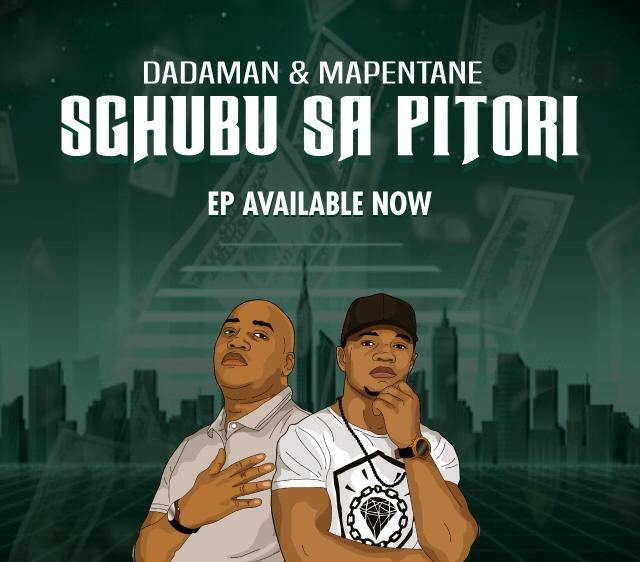 On Amapiano Anthems Dadaman and Mapentane fuse kwaito and 80s house music elements featuring long-time collaborators. These include Thebe, Pencil, Zing Master, JD Monate and Team Skorokoro. The 13 track album is a compilation of song that have the classic and unique Amapiano sound.
Amapiano Anthems includes the recently released singles Zaka Zaka taken off Dadaman and Mapentane's recently released EP titled Sghubu Sa Pitori. Vukuzenzele featuring Riky Rick off Pencil's EP titled New Age Kwaito also makes an appearance on this compilation album.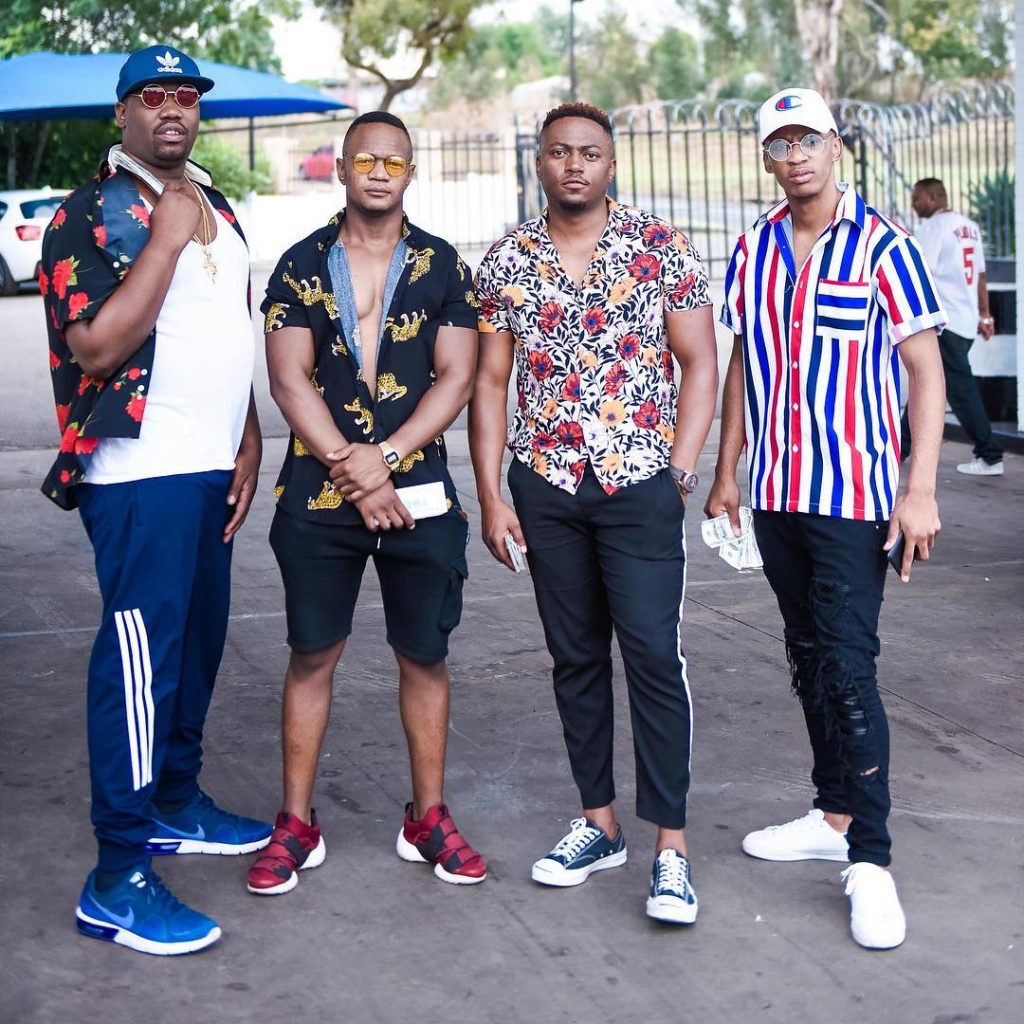 The album is expected to drop this coming Friday and it's available for pre-order and pre-add here.
Check out the video to Zaka Zaka here!
Facebook Comments

NEW MUSIC: Vitu Takes Us Into His Thoughts In Narcolepsy Part ii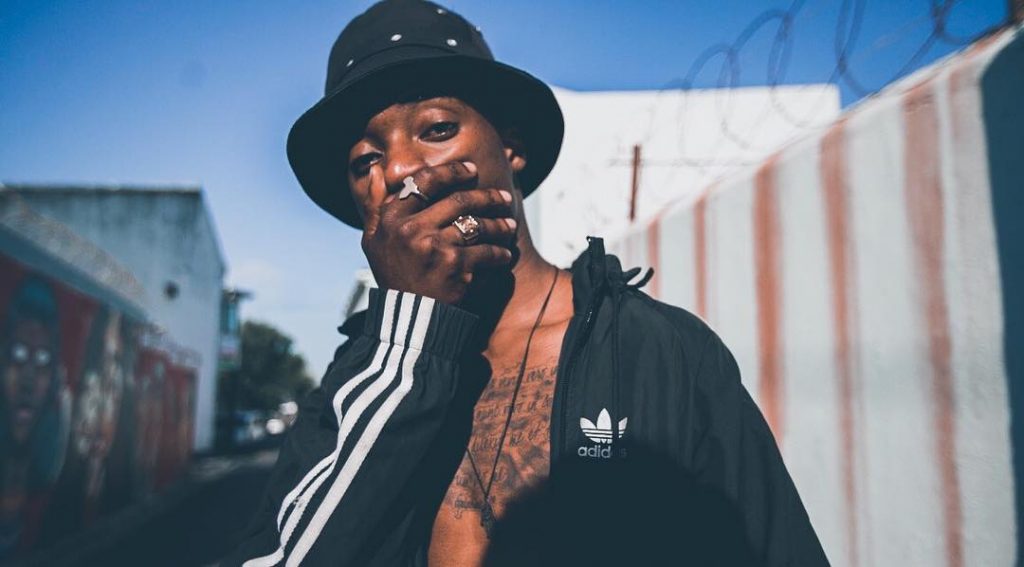 Cape Town based Hip Hop artist, Vitu, drops new song titled Narcolepsy Part ii
It's been a minute since we featured new music from the gents from Arcade Music. One third of the funky Hip Hop collective, Vitu, recently dropped new music. Titled Narcolepsy Part ii, the new single gives us a little glimpse into Vitu's state of mind.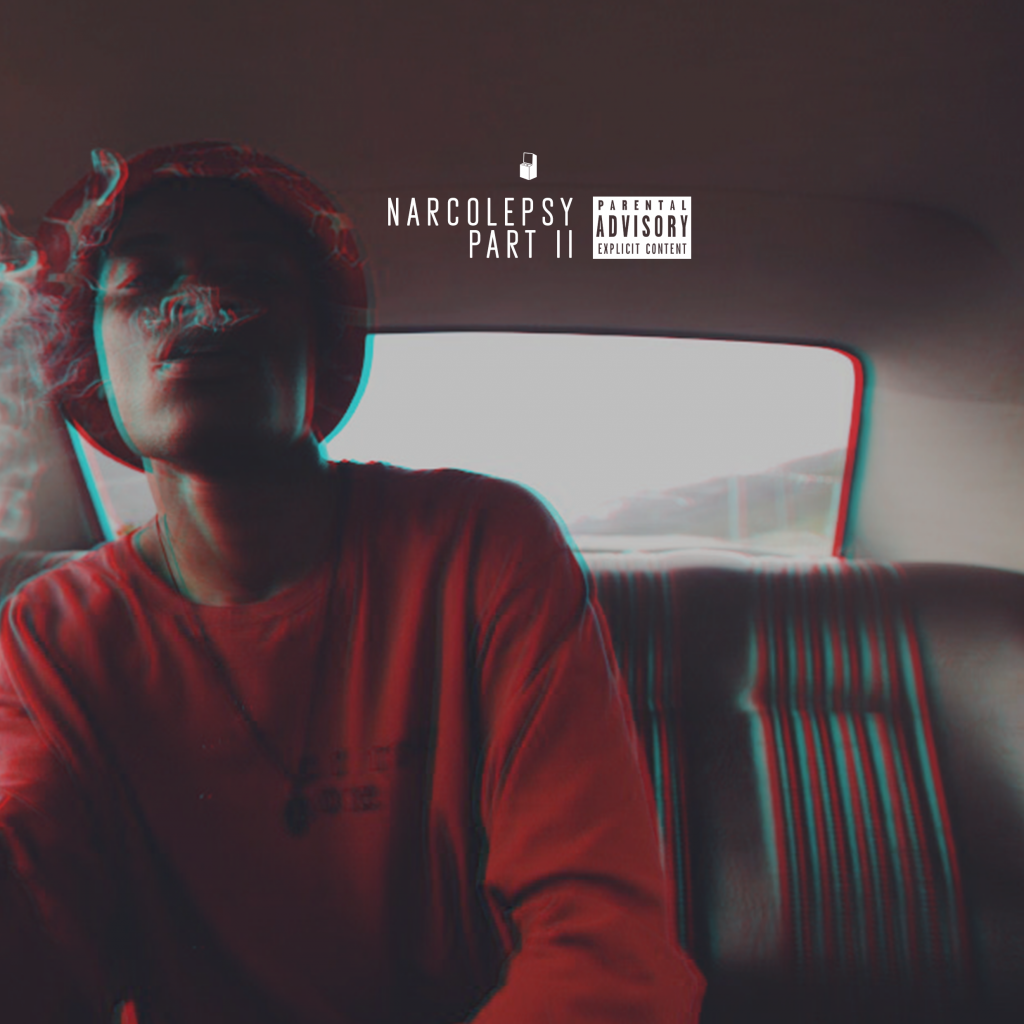 He states that he thinks this is right time to share this song. With the end of the year approaching, self reflection is key before we begin a new chapter.
"I thought it was the right time of year to put it out as its quite a introspective look into my thoughts on how the year has been 'til this point and there's no better time to reflect on it as opposed to now."
Vitu is not a stranger to this platform as we have featured him a couple of times. And all of the projects that he has released to date have done more than impress us. Among the songs we loved from him were This Time Next Week, Tape Deck Side A and Papers.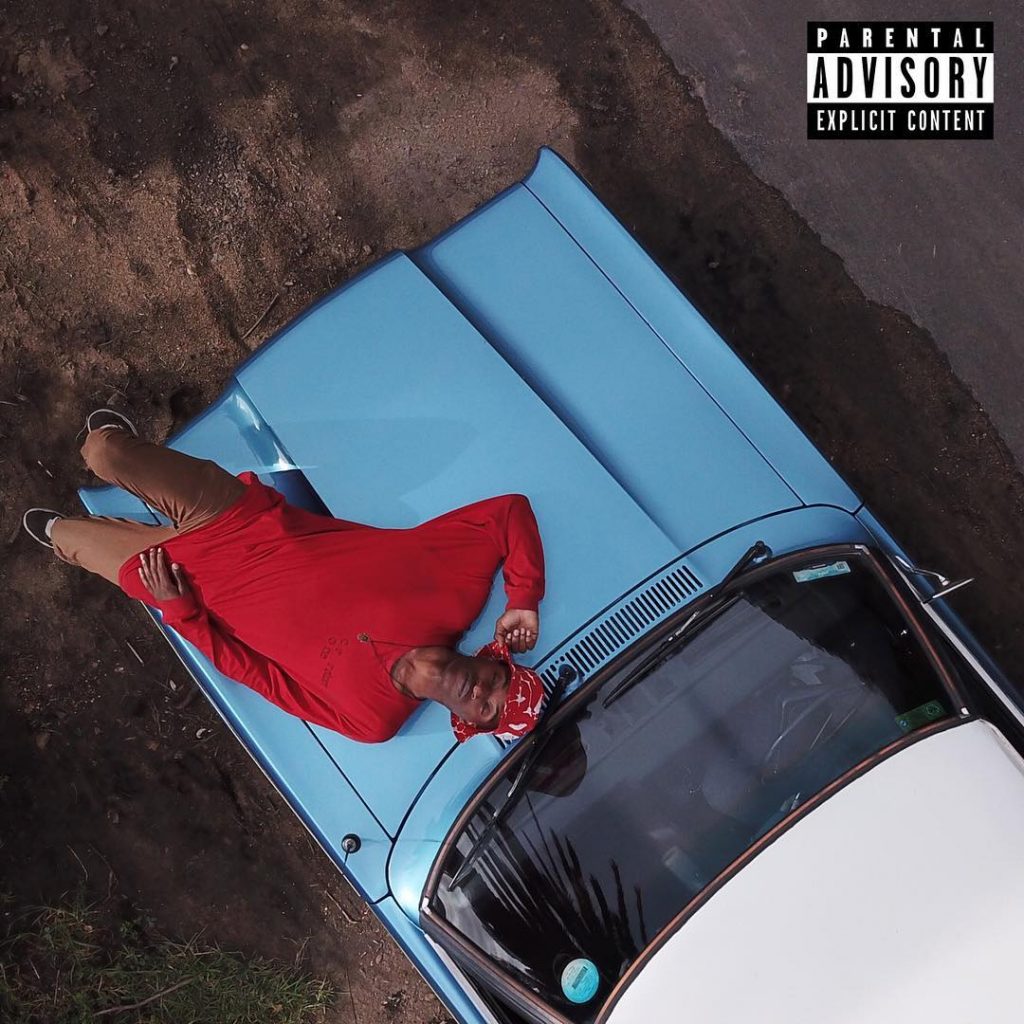 All of these songs were not only well written and highly descriptive but they are have a factor that only Vitu provides in his music. And that is he is able to create a safe space in his music, so intimate and a little consuming.
This is the type of music that's suitable for long drives to nowhere for no particular reason at all except to just be away. Narcolepsy Part II carries this exact same vibe.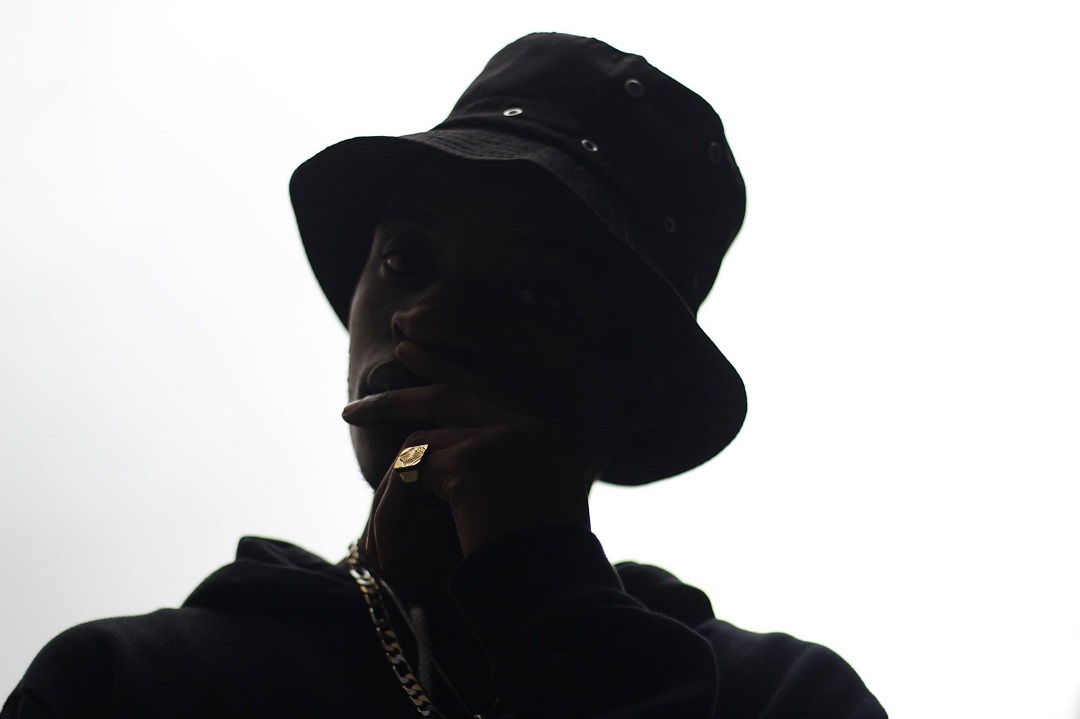 He raps about wanting to find a balance in his life. The duality of dreaming of a life that is ideal but also battling his demons and navigating his way out of his misery. But his hunger and drive for this life he dreams about is what keeps him pushing and this is the sense of hope we get from the song. One day it will all make sense.
Listen to Narcolepsy Part II below!
Facebook Comments