Amstel Lager introduces new packaging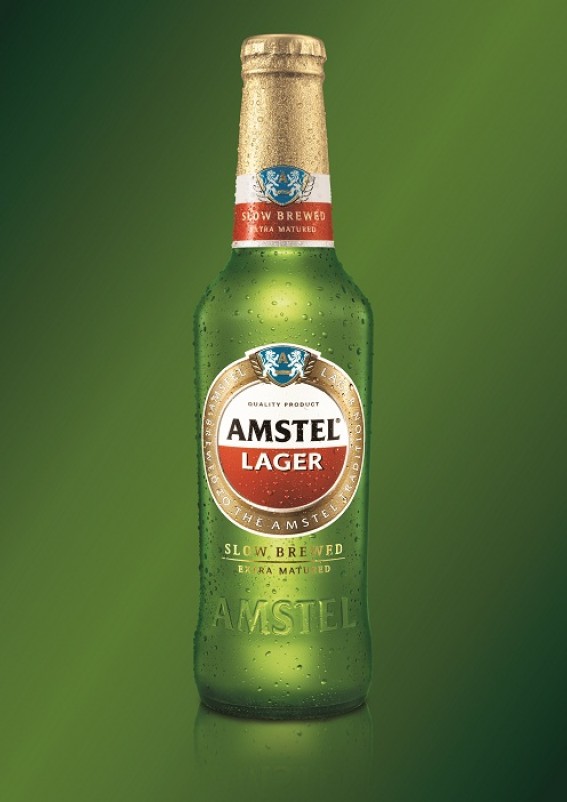 Amstel Lager announces the launch of new packaging designs that incorporate and enhance its iconic brand appeal. With the last update to the packaging in 2007, this contemporary, fresh, design reinforces the premium positioning of the brand. Building on the brand mission of providing consumers with a premium experience, Amstel commissioned the internationally renowned design agency Vbat to design a complete new packaging identity that reflected their quality and premium positioning. "Packaging is the most tangible point of contact with our consumer and the new look reflects not only the quality of our beer, but further enhances our premium nature." says Diederik Vos, Marketing Manager Amstel Lager.
The redesigned packaging intensifies Amstel's iconic green and gold colours. Striking new design elements on the bottle itself and through the use of a modern, clear plastic label capture the progressive attitude of the brand. The bottle is taller, more slender and more comfortable to hold. The "shoulders" are pronounced in profile, more masculine, giving the whole bottle a bit more stature. At the base it is signed off with beautiful Amstel embossing, carefully balanced against the elegantly updated gold foil on the neck. Fans will also note that the new round badge is now also printed on the bottle top bringing the whole pack together in a more engaging and rewarding way.
The new look has also been applied to the cans and across all their secondary packaging. Firstly the design enhances the feel and the colour. A distinctive golden arc defines the rich green and gold across the can making it vibrant and giving it standout appeal. The new packaging (330ml and 660ml bottles, 330ml and 440ml cans) will be available from October 2012 onwards.
Facebook Comments