Amstel's new knock out ad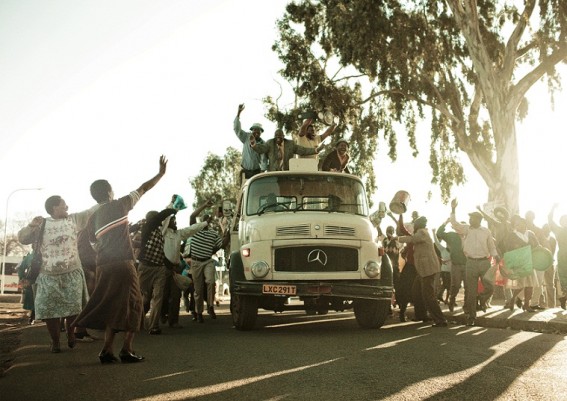 The story is a celebration of taking your time to do something the right way. Together, the community and 'Tick Tock' rediscover how to enjoy their task as they take their time to get back on the path to victory.  Created for Amstel Lager by advertising agency, OwenKessel, the TV ad was directed by Greg Gray of Velocity Films, and was shot at iconic locations around Johannesburg. Adding to the atmosphere is the soundtrack "Crystalised" by platinum-selling British band "The xx", which was re-recorded and enhanced in South Africa to bring a unique voice to the story.
"We are proud to tell the story of Thapelo 'Tick Tock' Mokoena as it emphasises Amstel Lager's character. We believe that when you take your time, things do get better. Just like Amstel Lager, which is 'slow brewed, extra matured'," says Diederik Vos, Marketing Manager. "The TV ad confirms the brand's distinction from other beers and the film's world-class production projects the brand's premiumness." Felix Kessel, Chief Creative Officer, OwenKessel, says: "No communication should enter the world without a great insight. In Africa they say it takes a village to raise a child or in our case, a man, and this Amstel Lager story is an iconic and engrossing telling of that insight. It is the community that inspires and teaches our young boxer that taking your time is not only more rewarding, but also more enjoyable." The widely anticipated campaign includes both 60" and 30" length commercials.   The TVC will air on SABC 1, 2 and 3, eTV, DSTV and cinemas nationwide from July 22, 2012. Additional content will be available online for consumers to explore the characters and community through short films on the Amstel Facebook page in the weeks following the campaign launch. Watch the commercial and additional content at http://www.facebook.com/AmstelLager and on YouTube.
Facebook Comments