Andiswa is a Johannesburg-based luxury mixed medium artist. Andiswa is a University of KwaZulu Natal Bachelor of Commerce graduate.
She was born in KwaZulu Natal into a creative family; her mother is a dressmaker and pastry chef, and her sister is a restauranteur and an event planner.
Her family supported her passion for art and assisted her in honing her artistic abilities. Andiswa use a variety of metals, including gold, oil paint, acrylic, plaster, and acrylic paint.
She began her artistic career two years ago and made a strong first impression with two collections, "Tempt the fates once more" and "Darling, might we dance?"
These collections were motivated by the thrill of dancing and the simple yet ecstatic pleasures of life. "Invitation to the dance," her most recent collection, consists of vibrantly coloured and texted 3D sculpted works on canvas.
Andiswa was part of the six female artists that participated in the 2023 #GiveHerACrown campaign. The six participants were chosen for their unique and groundbreaking work which celebrates female creativity and empowerment.
The artists were given a task to create a bespoke piece aligned with the theme of "Celebrating the exquisite details of women," and as always Andiswa did the most!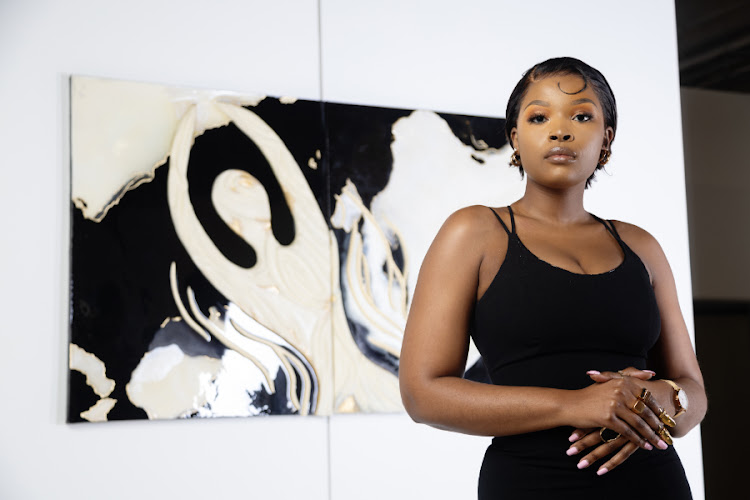 Main Image: Instagram