Anna Chrysostomou story INSPIRES learners in SA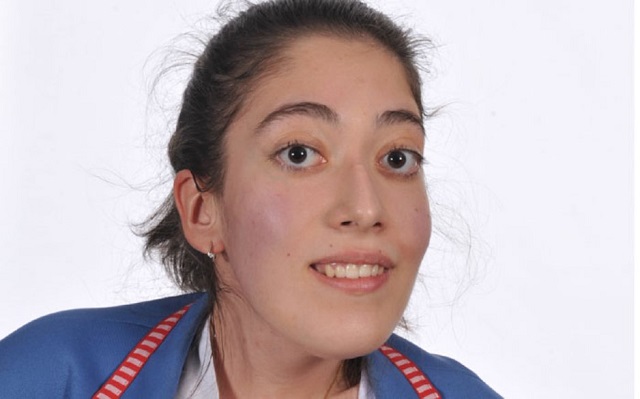 What do you do when the odds seem against you? When life feels like a sea of concentrated lemons? When though the sun is shining, it feels like the rain is constantly pouring with no sign of ending? A wise thinker once said: "Life is a matter of a miracle that is collected over time by moments, flabbergasted to be in each other's presence. The world is an exam to see if we can rise into direct experience. Our eyesight is here as a test to see if we can see beyond it. Matter is here as a test for our curiosity. Doubt is here as an exam for our vitality."
Anna Chrysostomou, a 2015 grade twelve learner from SAHETI School is a heartwarming reminder of that miracle. Anna is living with a medical condition called scoliosis. Sammurised, scoliosis is the result of the spine curving laterally to form an s-shape, disrupting the body's alignment. This often results in pain and deformities sometimes very severe depending on its progress. The marvel is that although Anne is suffering from this condition, she lives a very vivid and positive life. One would almost say that she has every reason not to feel inspired about life considering the extra  challenges she has to deal with. School kids can be pretty much mean at times, for the obvious and most weirdest things and features about other pupils. It's easy in those kind of situations to lose self confidence and motivation to do best. Having the strength physically, psychologically, emotionally and spiritually is no easy task but truth be told it can be done if you but just believe you can. You have to choose you want to do better, that you actually want to experience your dreams physically and not just have them locked up in your mind somewhere. That's a dangerous thing to do because it eats on the soul until eventually you have nothing but emptiness left.
Anna chooses to be inspired and as a result of that attitude she triumphed and continues to triumph over the challenges she faces. As stated on the SAHETI School website, she achieved a full house of ten distinctions (The highest number of distinctions at SAHETI). She achieved an average of 90.5% and was also ranked within the top 1% of IEB learners nationally in English, History and Life Orientation. In addition, according to Buzzsouthafrica.com she ranks at number two for students with the best results in South Africa. On advising students going through challenges she said: "Always try your best at everything you do, no matter what obstacles you're facing and be grateful for what you have."
Each day is a blessing. Respect and appreciate that.  As long as you have breath in you, you are presented with an opportunity to do what you are dreaming of. "Exercise your human mind as fully as possible, knowing that it's only an exercise. Build beautiful artefacts, solve problems, explore the physical universe, savour the input from all the senses, feel the joy and sorrow, the laughter, the empathy, compassion and tote the emotional memory in your travel bag." If you can wake up, you should, because someday, you won't be able to.
Facebook Comments