He has worked at a variety of scales, ranging from small-scale sculptures and 3D prints to large-scale public sculpture, boardroom focal pieces and life-size commissions. 
Jonathan van der Walt is a visual artist based in Nelson Mandela Bay, Eastern Cape, South Africa, focusing his practice primarily within the discipline of sculpture. 
In 2013 he received his Bachelor's degree cum laude in Fine Art (Sculpture), in which he explored the blurred lines between high and low art within contemporary society and became the launching pad for research into craftsmanship in contemporary art, which was the major theme in his Masters of Fine Art (Sculpture) completed in April 2017. 
READ: Artist Profile – Meet Artist and Graphic Designer Zona Magadla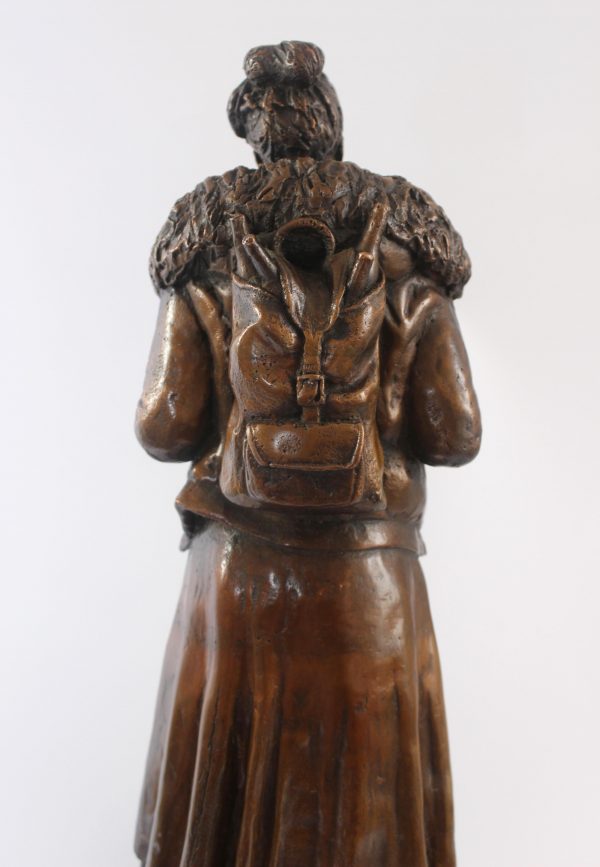 Understanding his craft 
Van der Walt works mainly in the mediums of resin and bronze casting. His sculptures are naturalistic and conceptually tongue-in-cheek. He predominantly sculpts figurative subjects, but the aesthetic and medium of his work is dependent on its theme and concept.  
He has worked at a variety of scales, ranging from small-scale sculptures and 3D prints to large-scale public sculpture, boardroom focal pieces and life-size commissions. 
READ: Artist Profile – Meet Sculptor and Mixed Media Artist Nandipha Mntambo
His inspiration comes from his tactile love of form, the object in space, the presence it holds and power in its contours.  
His passion lies in embodying these objects with a sense of wonder and intrigue whilst situating them in a contemporary space through parody, appropriation and irony.   
The traditional processes of sculpting, and the rightful acknowledgment of the work of craftspeople in the visual arts sphere, are very important. 
He told State of the Art: "Contemporary art, for the most part, is a collaborative process, all parties involved in a collaboration benefit in their own specific ways, and the artist's primary role within the collaborative process is to provide the artistic idea.  
"A lot of my work attempts to provide transparency of that fact, highlighting the importance of the craftsperson/craftspeople that make many artists' ideas come to life. 
More recently, my post-master's practice is exciting in its simplicity in that I am merely sculpting people in places."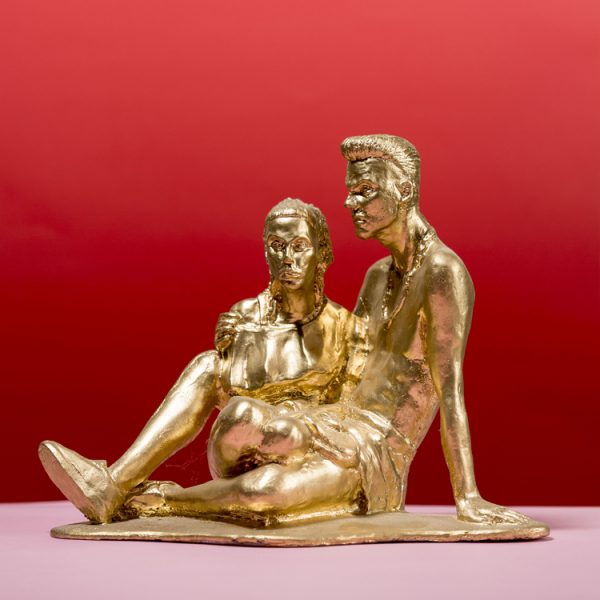 He added that his sculptures are multi-layered, and although there might be a core theme, or concept, he often tries to include subtle symbolic hints to more, such as nods to other artists or pop-culture references.  
"I like to have fun in conceptualizing an artwork, by adding something tongue-in-cheek or sometimes appropriating an existing artwork or artist," he said. 
READ: Fine Art Friday – Meet Visual Artist Lungiswa Gqunta
Inspiration, Influences and process 
Van der Walt said he would have loved to meet Michaelangelo, who is his greatest non-living inspiration. 
He said: "An alive Michelangelo would be great to have a chat with, I think. A superb craftsman and a true Renaissance man.  
"A contemporary sculptor that I feel I could learn a lot from is Ron Mueck. Not only for his hyper-realistic modeling of his sculptures, but also his experience and knowledge in the molding and casting processes as he prefers to work through the stages alone as much as possible, which is highly admirable considering the scale and detail of some of his pieces." 
Van der Walt said as a sculptor you always feel the need for more space for your studio.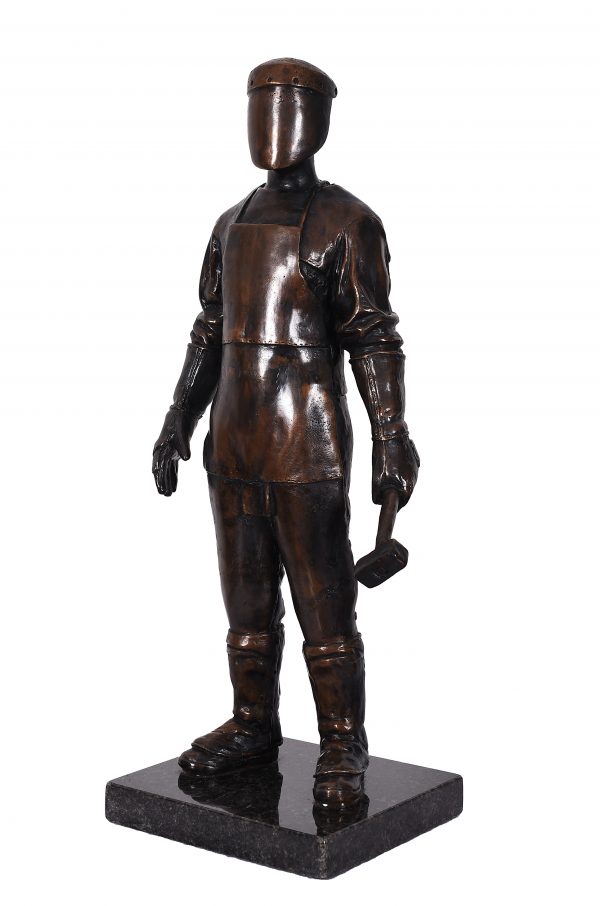 He said: "Creating a new work requires the space for the following: drawing/sketching (clean), armature building (messy), wax/clay modelling (messy or clean), mould-making (messy), resin casting (very messy), working off and finishing (very messy) and mounting (clean). So, as you'll note, it is very difficult to be a clean sculptor. I have a clean space and a messy space and I work in phases, so I make a lot of mess (sometimes also in the clean space) for a period of time, and then have a cleanup day or two, and start again.  
"I share a studio/workspace with my partner and fellow sculptor, Sarah Walmsley, which is located behind the Nelson Mandela University's Bird Street Gallery." 
He believes that the best way to build up a solid collector base is to keep making, and to stay up-to-date digitally, whether that's through your website, emails or on social media pages. 
See more of his work here.