Since we heard a snippet of one of the tracks off this EP during an Instagram live with DJ Maphorisa about a month ago we have been anxiously awaiting for the EP to drop. This past weekend we saw Mass Musiq and Aymos unveiled the music video for their hit track "Zaka" and also long-awaited a joined Extended play.
READ: Mas Musiq And Amyos Shili Zaka Music Video Finally Out, Was It With The Wait?
In our initial article about the live stream, we posed the question of "why does Aymos and Mas Musiq work so well together?". Now we have come to the realization that it is not that just about their good teamwork, but it's more of a complementary and relatability between the two. We have seen Aymos working with the Scorpion Kings on the track Emcimbini and his performance was phenomenal. Proving that he can work with anyone, same applies to Mas Musiq.
But when it comes to his work with mas Musiq there is a sense of honesty and relatability in their music and they are back with some new music for us to binge on.
Mas Musiq x Aymos – Shonamalanga EP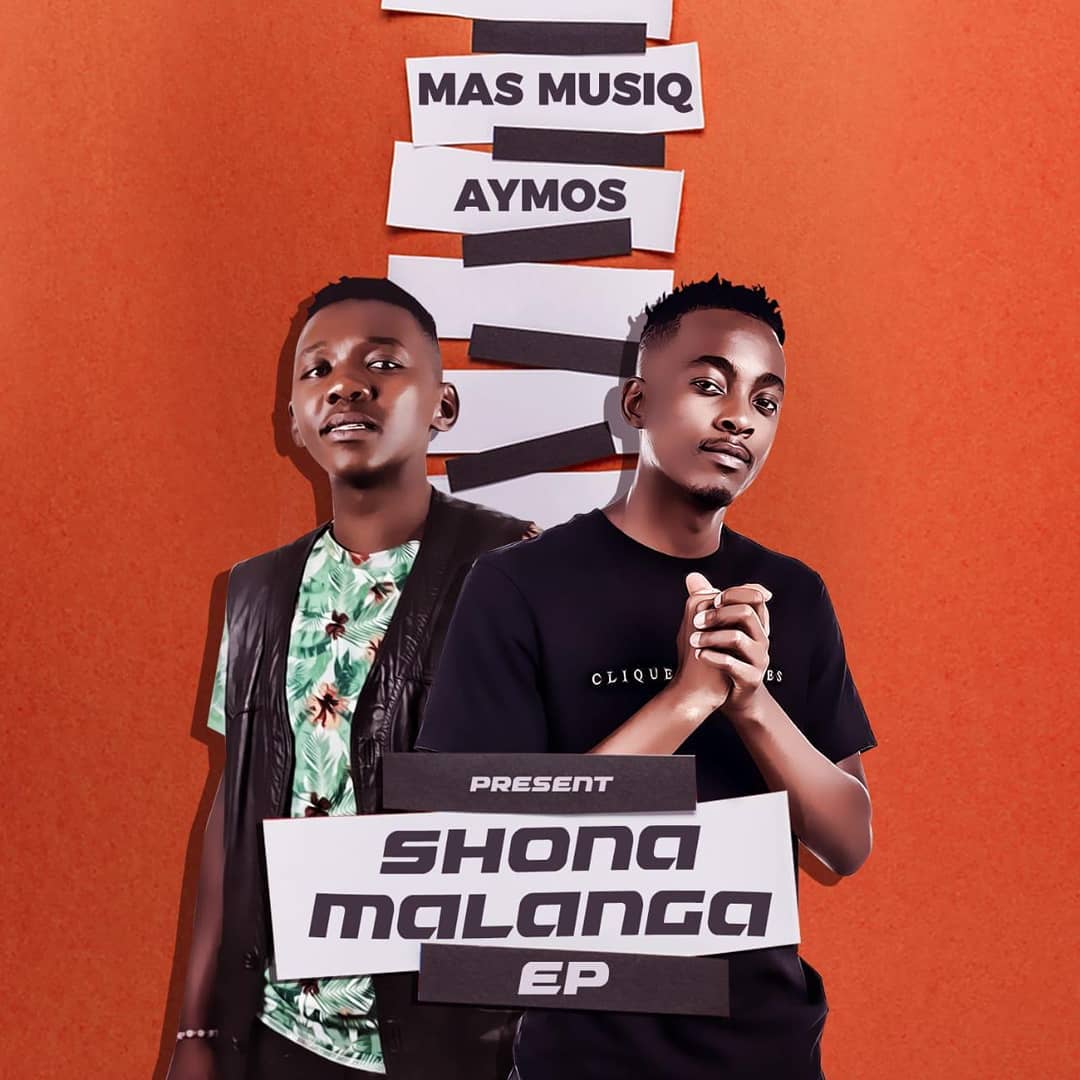 From the opening track of the extended play you can quickly discern that you're in for something special and indeed you are. Shonamalanga can be translated in a number of ways, it could either be the Day End/Day Fall, Sunset, End of Days, all depending on the context. But the most fitting description is "End Of Days" due to the current global phenomenon that is currently taking place.
The project opens up to set the mood with a sentimental title track that you would mistaken for an Afro Pop record up until the base-line kicks in and your reminded that this is an Amapiano project.
The Ep is a very short and concise piece of working only housing six tracks feel more complete the most full-length projects that we have heard. The project is derivative of it's title and narrates a single tale throughout, a tale of hope and prosperity and amongst all love.
It is hard to pick a stand out track from such a short project that has close to no flaws so if you have favorites off the EP let us know in the comment section below.