South African Hip Hop Celebrates Freedom Day.
Restriction of land ownership on a racial basis shall be ended, and all the land re-divided amongst those who work it, to banish famine and land hunger. The state shall help the peasants with implements, seed, tractors and dams to save the soil and assist the tillers, Freedom of movement shall be guaranteed to all who work on the land. All shall have the right to occupy land wherever they choose, People shall not be robbed of their cattle, and forced labour and farm prisons shall be abolished.
And finally, here is the main flyer and full line up and international acts for #BTTC2019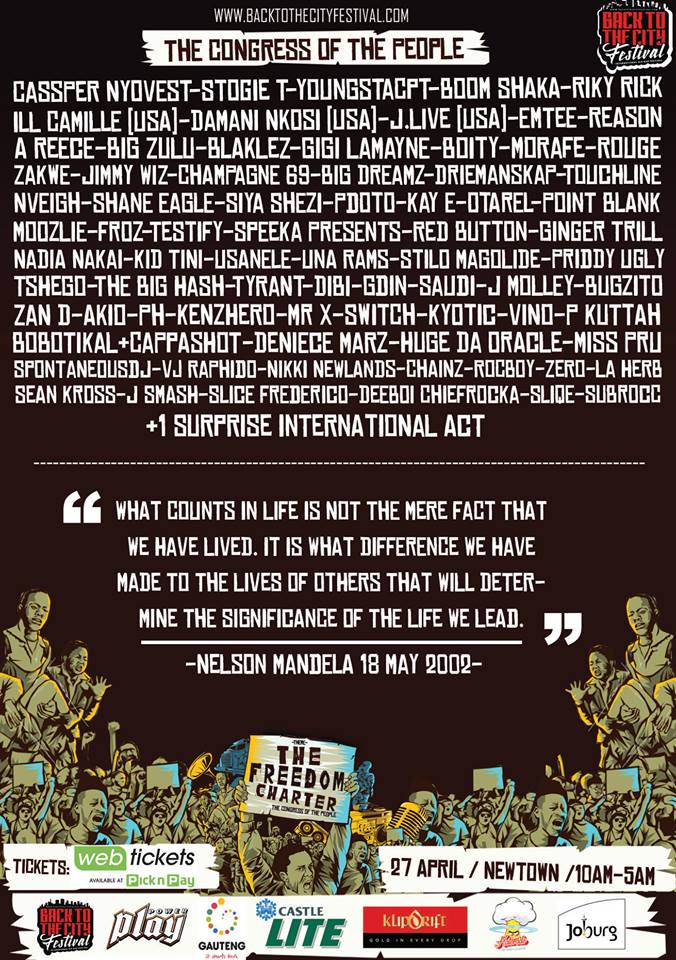 Tickets are available on webtickets.