BE THE DJ School invites aspiring DJs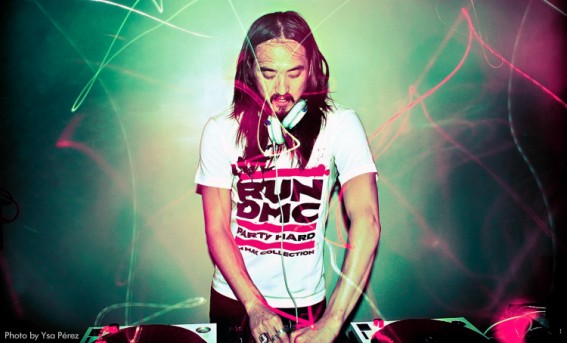 Olmeca Tequila has teamed up with superstar DJ, Steve Aoki, to launch the Olmeca BE THE DJ School and is offering ten aspiring DJs from South Africa the chance to hone their skills at a mixing masterclass lead by the legendary American DJ. Olmeca's BE THE DJ School invites aspiring DJs from around the world to download an exclusive edit of his newly-released track, "Come with Me" and re-mix it in their own, unique, fresh style. The track will be available to download from Olmeca's BE THE DJ Facebook app for a six-week period from 10th October until 26th November 2012. Once the entries are in, Aoki will select ten DJs from South Africa to join him at a full day's mixing masterclass in Rotterdam in February 2013. Two further places will be taken by international entries, selected by top-selling dance music magazine, Mixmag.
At the masterclass, the chosen DJs will get the chance to showcase their music and live mixing skills in front of Aoki and top technical engineers who will then offer one-to-one coaching. The DJ who shows the most promise will be invited to be a resident DJ in Ibiza during the summer 2013 season (length of time to be confirmed). Olmeca Brand Manager is Renzo Puccini says, "We are proud to invest in the next generation of electronic music coming out of South Africa. There is so much talent here and an international, well-supported initiative like this will definitely result in big opportunities for the ten DJ hopefuls. Every DJ dreams of playing in Ibiza, and this is the ultimate prize for the winner."
Aoki says: "The Olmeca BE THE DJ School is an incredible opportunity for new DJs – I'm excited to see what raw, new talent is out there and can't wait to see one of these guys launch their DJ career in the dance capital of the world next summer. I started making music when I was in college, so I'm really excited to have the opportunity to help young DJs pursue their dance music dreams with Olmeca Tequila." As an added bonus, the ten South African DJs will be invited to attend an exclusive press conference and dinner in Cape Town with Steve Aoki where they will hear first-hand why their songs were chosen, ahead of the star's Olmeca-sponsored, nationwide tour, which includes gigs in Durban, Cape Town (both 7th December) and Johannesburg (8th December). To apply for a place in the Olmeca BE THE DJ School, check out Olmeca's BE THE DJ Facebook app, and watch the official BE THE DJ video on you tube.
Facebook Comments