Beauty Corner: Local Beauts Launch Azuri Cosmetics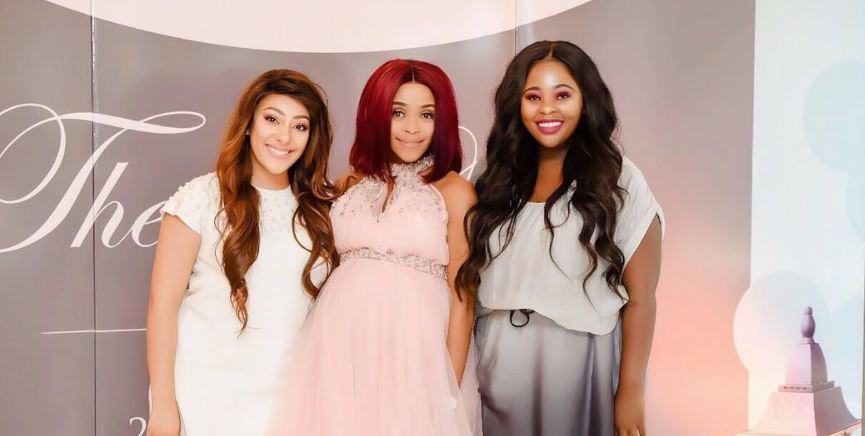 Local Beauts Debuts Azuri Cosmetics.
It's inspiring to witness local entertainers who are taking the entrepreneurial route, after all, they have reputable brands to maintain. Thembi Seete, Mbali Nkosi and Sharon Khuzwayo will attest to that! With only a couple of months since launching their beauty boutique, the ladies revealed yet another offering; Azuri Cosmetics.
The trio are co-owners of the Azuri Beauty Bar, an exquisite pampering destination located in Morningside. And, just like most beauty havens, Azuri offers a range of aesthetics services like nails, lashes, threading, massages as well as waxing. With time and research, the co-founders identified a gap in the beauty industry and recently announced a new addition to the Azuri brand, a cosmetics range which is a brand extension of their booming beauty spot.
Azuri Cosmetics caters for every beauty warrior that is not afraid of being themselves! The products are proudly South African and were created for local clients that want to enhance their features. The cosmetic line currently offers various lip kits and will soon launch an eyeshadow range which is suitable for all skin tones.
Have a sneak peak at the website, hope you have your credit cards ready…
https://www.instagram.com/p/BoHJWCBF5nu/?hl=en&taken-by=azuribeautybar
Be you and let your inner glow shine with Azuri.
Follow Azuri Beauty Bar for more info.
Facebook Comments