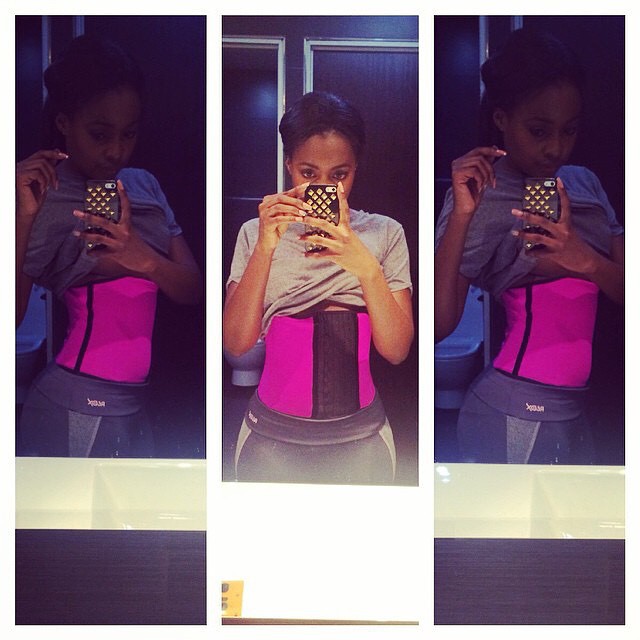 The waist trend has finally crossed the international seas and has taken over the South African women market, It's a quick fix to getting that hourglass body on fleek! Local celebrities such a Omuhle Gela and fashion Blogger Sarah Langa have been seen on social media promoting the waist training trend.
Waist training alone is not the only thing that will get you the body that you want. Exercise and diet is essential to keeping your body in shape. Waist training will help to give you great posture and teach you to suck in your stomach  consistently. This  will promote your stomach muscles to contract thus giving you a firm tummy and making your waist smaller. I am all for looking good and taking care of our bodies but when its done for the correct reasons. Women today succumb to so much pressure to look a certain way instead of just being happy with themselves and their bodies. There is nothing sexier than a confident woman who embraces her flaws and works on the ones she is not happy with.
With that being said, I am looking forward to trying my waist trainer from Beautiful vibrations. My waist could use a little help and I would like to see for myself what the fuss is about. Wish me luck! You can order yours at Beautifulvibrations and find them on Instagram @beautifulvibrations or  www.beautifulvibrations.co.za
pictures courtesy of Beautifulvibrations instagram.