Benni makes a song for Bafana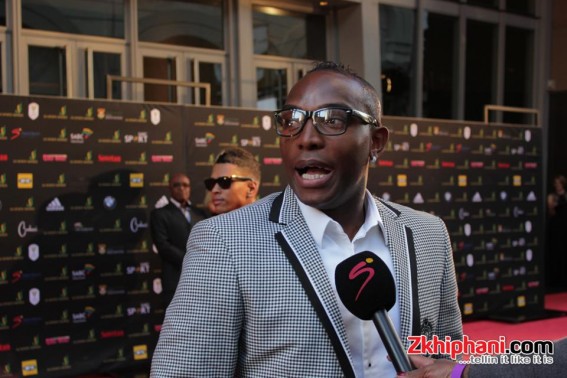 Bafana Bafana's most formidable striker to date, Benni McCarthy, is missing out due to injury to play for his country in the African Cup Of Nations tournament next week.  McCarthy is fresh from recording his follow up single to the phenomenal 1998 hit with TKZEE, 'Shibobo', in support of his team, his country and the tournament. The single, a giant ode to unity, is entitled 'Viva Afrika' and sees Benni lending his musical talent to what is set to become the next soccer anthem.
The track is a collaboration with hip-hop crew Team Tsawara, led by the production skills of hip-hop producer Dome, and once again aims to unite soccer fans and in turn, the people of Africa.  His last studio hit with TKZEE is still the highest selling South African single of all time and 'Viva Afrika' will no doubt, follow closely in its footsteps. Being available on massive mobile platforms Vodacom and MTN, the track is easily accessible and being taken straight to the people of Africa through Gallo Music Publishing. Benni also recorded the track 'Amabagabaga' in celebration of his affiliation to his team Orlando Pirates and will be available on the same platforms.
 "My wish is for Africa to excel and to give all the youth on the continent the opportunity they deserve in areas of education, sports, music, etc. The message in the song really encourages Africans to believe in themselves, to work together, to go higher and see no limit," Benni said when asked what the message behind 'Viva Afrika' was. As to whether Benni has a career in music in the future, it is certainly not a priority for the athlete.  His focus is and always will remain firmly on soccer and the role he plays in Orlando Pirates and Bafana Bafana. Viva Afrika' and 'Amabagabaga' – download them now, or listen to it here:http://soundcloud.com/soho-sonic-studios/kingdom-master2/s-AIigV
The AFCON Tournament kicks off on the 19th January at FNB Stadium in Johannesburg with Bafana Bafana taking on Cape Verde.
Facebook Comments