Launched back in 2020 by Amanda du-Pont, eco-friendly skincare range Lelive introduces its very own full line of products.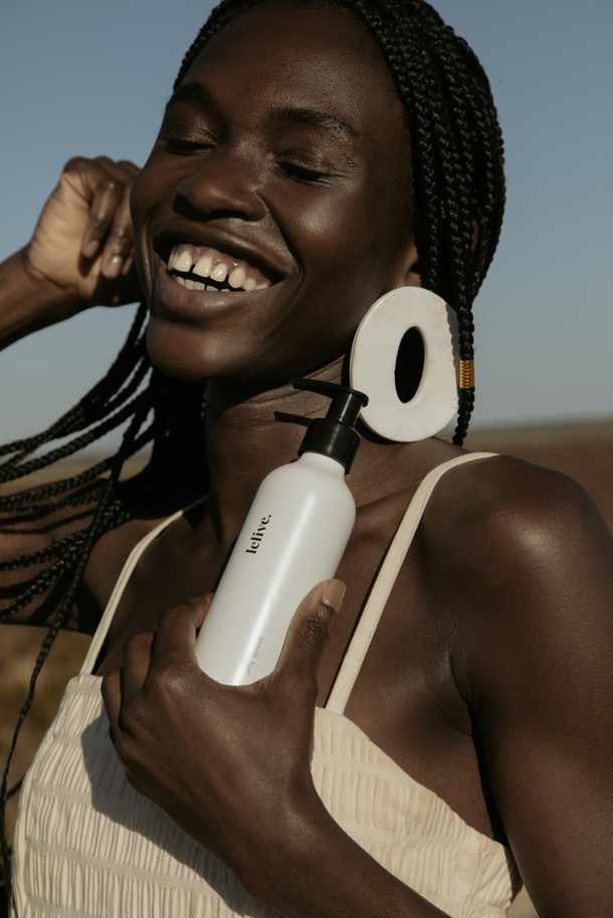 The name, which takes inspiration from Amanda's unofficial Swazi name, meaning 'of the nation or world' communicates directly with the brand's vision and ethos. Lelive embodies a spirit of togetherness through the tight knit relationship of community. This message resonates well with the brand's stance on skincare so much so that its first campaign titled Made by Africa was presented as a thank you letter to the community. It was from this letter that the foundation of Lelive's values and ingredients were developed.
The range itself in its entirety has been formulated to not only be kind to you but to also be kind to the environment as well. It makes use of 95% natural ingredients that have all been responsibly and ethically sourced. The running theme of eco-friendliness and sustainability are also celebrated through the packaging which is made mostly out of aluminum for better recyclability purposes. In addition to this, the skincare range is also cruelty free, vegan, reef safe and has been dermatologist  tested making the products that much more friendly to use.
So to make sure you don't miss out, the range is set to be available on pre-order via its website at www.leliveafrica.com later on this month.