Grasshoppers introduce new tint range featuring impressive G-Tech leather technology while still staying true to the iconic look and feel of the shoe.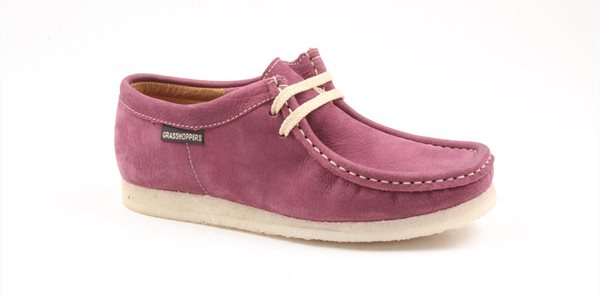 The brand owner for Grasshoppers, Bolton Footwear joined forces with leather goods suppliers and experts, Mossop Tannery to produce the G-Tech leather technology.
Speaking on the process of adding this new feature to the classic shoes, Timothy Vermeulen, the designer for Grasshoppers at Bolton Footwear, says:
"The style of our shoe is iconic, so we looked at how we could add something fresh, but still keeping with the classic style. This led us to the new Tint range manufactured in Doebuck from the team at Mossop. What really stood out for us when partnering with them are the benefits of the technology that has been incorporated into this leather. The result is footwear that can keep up with today's demanding standards without compromising on style."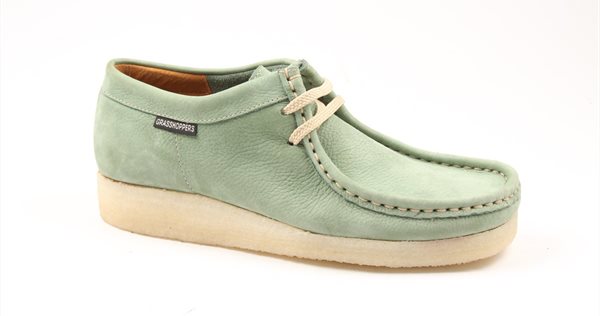 In achieving this versatile and durable leather technology, a variation of three scientific processes were applied which include WalkDry, WalkClean and WalkBreathe. WalkDry is described as a hydroponic shoe-upper leather which features the highest water repellent technologies while also incorporating breathability in the process. The tanning process is said to offer permanent protection for the leather fibres thus limiting the uptake of water during wet weather.
On the other hand WalkClean is an anti-dirt shoe-upper leather which is described as an efficient leather treatment deigned to target oil and daily stains. With this feature, the technology used in the process is said to permanently bond to the leather fibres in order to repel liquids and block out stains.
Lastly, WalkBreathe which is a breathable shoe-upper leather was developed specifically to enhance the breathability component of the leather. In achieving this, Smart Polymer technology was incorporated during the tanning process in enabling the leather to breathe while also breaking down perspiration from the outside elements.
The new Grasshoppers Tint collection, which includes women's and men's styles is officially available. So make sure to check out the shoes.