Coming at you with another fire collaboration is talented local fashion designer, Rich Mnisi and gifted street artist and graphic designer Karabo Poppy.
The design duo teamed up to create their bold collection titled 'Running Errands' which will have you looking fly while on the go. To announce the exciting news, Mnisi took to his fashion brand's Instagram page saying:
"We are proud to introduce Rich Mnisi x Karabo Poppy 'Running Errands', our first errand-wear capsule collection which combines different artistic styles intersecting multiple identities just as complex as our country with diverse people and cultures puzzled together."
The collection received lots of love online with celebrity friends such as Boiumelo Thulo commenting, "Take my money!!".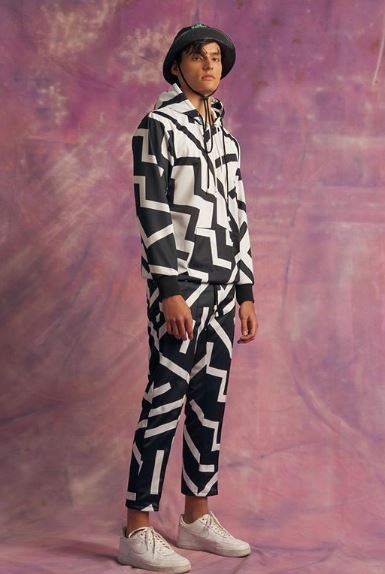 And just when you thought it couldn't get any better, Rich Mnisi also released another collection of ready to wear items that include the 'Mother' turtleneck, the 'Compass' sweater and the 'Veins of My City' pleated skirt, tube as well as trousers.
With so much buzz and excitement around these fashion forward collections, you can be sure everyone will be wanting a piece or two. So to make sure you don't miss out, the range is available on the Rich Mnisi website.