Local is lekker on Netflix this week.
We've compiled a few local movies for you to watch on Netflix this week. These range from comedies, action, romance and those based on true events. 
Blitz Patrollie – chronicles the adventures of Rummy Augustine (Joey Rasdien) and his partner, Ace Dikolobe (David Kau), police officers who have had the misfortune of being stationed in a little-known depot in the belly of the Johannesburg CBD. Rummy is bogged down with trying to start a family and an overbearing mother-in-law who just won't move out. The overzealous Ace, on the other hand, can think of nothing better to do in the morning than to put on his "lucky" bulletproof vest and head out to kick some bad guy ass. Whilst in a poor white neighbourhood, trying to solve yet another small-time crime, Rummy and Ace, along with their inept sniper colleagues, accidentally stumble upon a massive drug haul. What ensues is a series of mishaps as the duo encounter some of the city's craftiest crooks in a race against time to catch the bad guys and claim their place in crime-fighting glory.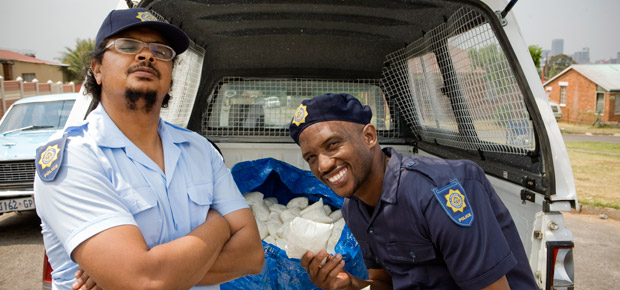 READ: Best of The Week: The Best Stand-Up Comedies on Netflix right now
Catching Feelings – Is a 2017 South African romantic drama film directed and written by Kagiso Lediga. It stars Kagiso Lediga, Pearl Thusi, Andrew Buckland, Akin Omotoso, Precious Makgaretsa, Kate Liquorish, Tessa Jubber and Loyiso Gola.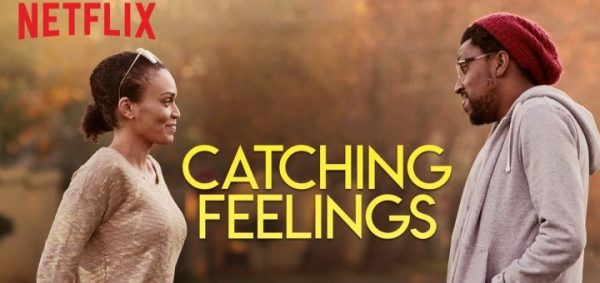 Kalushi – Chronicles the life of Solomon Mahlangu, a Mamelodi township schoolboy-hawker who, after the events of June 16 1976 joins the military wing of the ANC to fight against the brutal oppression of the Apartheid regime and ends up becoming an icon of South Africa's liberation. Kalushi is brutally beaten by the police. He goes into exile following the 1976 Soweto uprisings to join the liberation movement. He returns from military training in Angola, en route to their mission, his friend and comrade, Mondy, loses control and shoots two innocent people on Goch Street in Johannesburg. Mondy is severely beaten and tortured; Kalushi is forced to stand trial under the common purpose doctrine. The state seeks the highest punishment from the court, death by hanging. Kalushi has his back against the wall and uses the courtroom as a final battlefield. His sacrifice immortalizes him into a hero of the struggle and a national icon of the youth joining Umkhonto we Sizwe.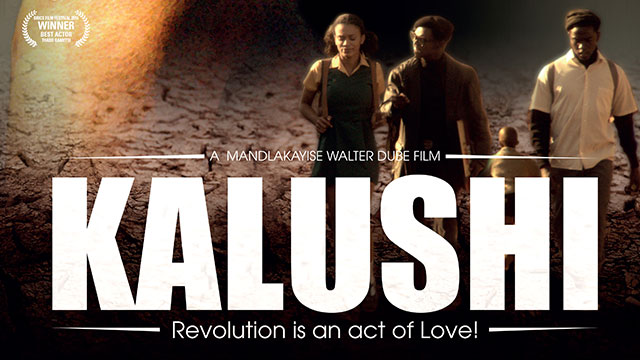 READ: Best of the Week; Catch Pandemic on Netflix And Learn About Viral Diseases
Paradise Stop – This is the story of two friends who live their lives on opposite sides of the law. Potso will only drive if the light is green. Ben (Kenneth Nkosi), on the other hand, will go when it suits him. In any a month thousands of cargo-carrying 16-wheeler trucks move freight north, bound out of South Africa to Zimbabwe and further into the heart of the continent. Near the N1 freeway, outside a small town, Ben's truck stop, Paradise Stop, complete with bar, restaurant, and ladies of the night exists. Ben maintains that he is a legitimate businessman and his establishment is as sharp and clean as one of his suits. However, around the back and under the table there are all kinds of shady deals taking place at this meeting point.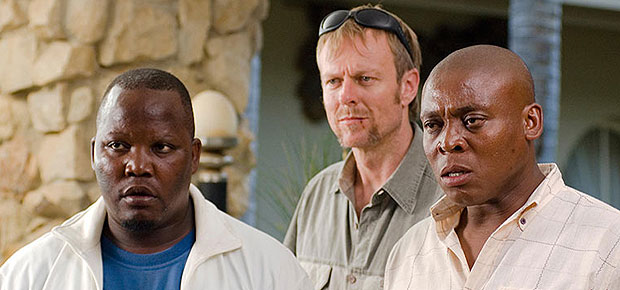 Tsotsi – With an Academy Award to its name, Tsotsi is a 2005 film written and directed by Gavin Hood and produced by Peter Fudakowski. Set in an Alexandra slum, in Johannesburg, South Africa, the film tells the story of Tsotsi, a young street thug who steals a car only to discover a baby in the back seat.