These three hood classics deserve your attention during these social distancing times.
The early 90s and 2000s saw the release of three critically acclaimed South African movies. 
Mapantsula, Highjack Stories and Jerusalema have all become hood classics and if you haven't heard of this piece of South African cinema, I urge you to start streaming during these times of social distancing. 
Mapantsula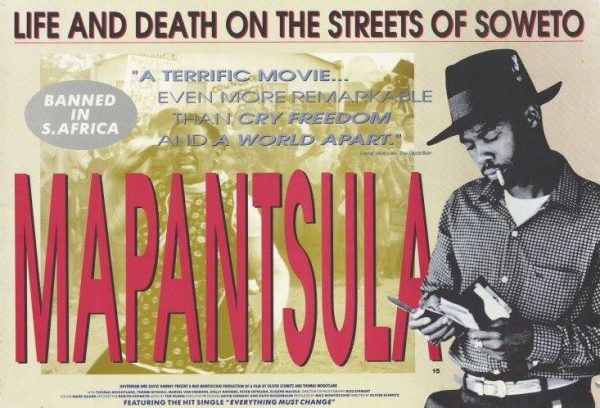 Mapantsula is a 1988 South African crime film directed by Oliver Schmitz and tells the story of Johannes 'Panic' Themba Mzolo (Mogotlane), a small-time thief, set against the backdrop of Apartheid. 
The film's use of flashbacks between Panic's time at the hands of his apartheid jailor 'Stander' (Marcel Van Heerden) and happenings in the Johannesburg township of Soweto display the injustices black South Africans suffered during apartheid and their struggle for suffrage. 
The film makes extensive use of political rallies, police brutality, and racial difference to example the effects of apartheid on black South Africans.  
It was screened in the Un Certain Regard section at the 1988 Cannes Film Festival and was selected as the South African entry for the Best Foreign Language Film at the 62nd Academy Awards but was not accepted as a nominee. 
Highjack Stories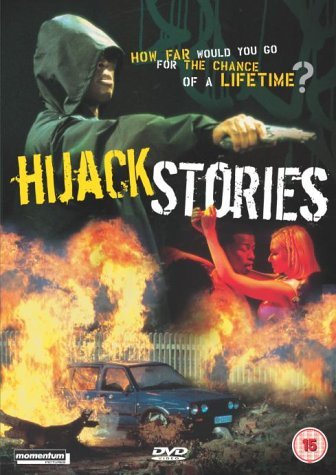 Highjack Stories is Oliver Schmitz's return to feature film directing after Mapantsula. 
The story, written by Schmitz, sees a young middle-class black guy (Tony Kgoroge) trying to land a part in a gangsta movie.  
He's educated and middle-class and about as conversant with the street gangs as the white director. He's told to go out and taste the life for himself and then come back for another audition. So, he does, blundering onto the fringes of a gang led by Zama (Rapulana Seiphemo). 
But the further he gets into their confidence, the more he's asked to do, and stealing cars and armed robbery are not his scene.
READ: Best of the Week – Stream Jordan Peele Produced, HUNTERS  
It helps to make his acting more authentic but, in the end, gets him into enough trouble to make his appearance in the film highly unlikely.  
For Zama, however, the disaster of his new friend's life, suggests a golden opportunity to do something better with his own. 
Gangster's Paradise: Jerusalema
Jerusalema is based on the story of Lucky Kunene (Rapulana Seiphemo), an underworld figure who in the 1990s took over real estate in the Hillbrow neighborhood of Johannesburg, South Africa. 
Writer-director Ralph Ziman learned about how a successful businessman bought buildings in Hillbrow through Legal Purchase and began researching the phenomenon, interviewing reporters, police officers, social workers, and lawyers and discovering that this practice was commonplace.  
Ziman wrote the script for Jerusalema based on his research. He said of the film and its title: "I wanted Jerusalema to take a harsh but realistic look at Johannesburg, but I also wanted to reflect the hopes and aspirations of its citizens. When you look at Hillbrow from a distance, it does look like that shining city on a hill, the New Jerusalem that will be our salvation, but when you get onto its streets, you find another story."
READ: Best of the Week – The Latest Bond Movie, No Time To Die, A Must Watch  
The director also used an African hymn, "Jerusalema", throughout the film, saying of the intent, "[It] might seem pretty cynical but it also underlines a continuing sense of hope."  
Ziman also sought to connect the crime wave to the political changes taking place in South Africa. 
These three hood classics will take a couple of hours from your social distancing day. 
Stay in touch with all things culture @zkhiphani