It's no doubt, technology has helped to revolutionize the process of shopping by leaps and bounds through bringing not only convenience to the forefront but offering consumers the luxury of great choice as well. Gone are the days of waiting in long queues for limited in store products. Now you can enjoy a quick and easy shopping spree all within the comfort of your own home.

Image Source: Superbalist.com
Although online shopping has changed the game in many areas, its advantages are also accompanied by some disadvantages that of which sizing is one. Whether it's UK, US or European sizing you're working from, the wide variety of sizes can often result in confused shoppers who find it challenging to identify their sizes. Additionally, with certain smaller brands operating on different sizing systems, it makes it that much harder for shoppers to know what sizes they are.  However, rest assured, as one of SA's top online shopping platforms, Superbalist has developed a solution just for this called Fit Finder.
Fit Finder works as a size guide tool to assist shoppers to make more accurate size choices. By simply providing the feature with your sizing information, Fit Finder will be able to give you instant size recommendations that are most accurate to Superbalist's apparel and shoe products. For a further breakdown of the feature, make sure to watch the video above.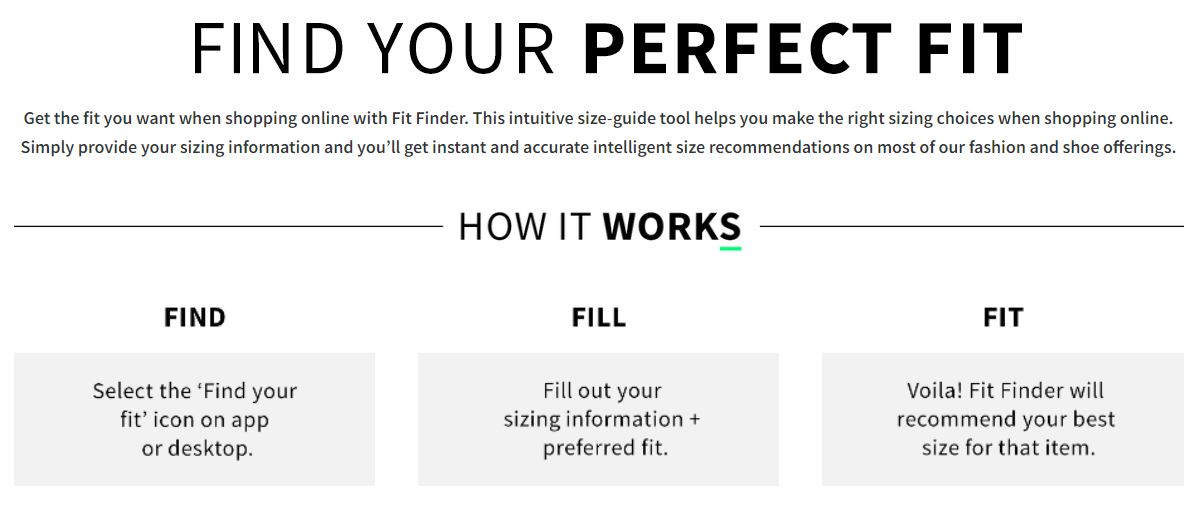 "In traditional retail businesses, trust is often built along the lines of quality, trend or price. With e-commerce – and with Superbalist.com in particular – we've added another layer; 'good fit'. We want our customers to trust that what they buy from Superbalist is going to fit perfectly, which is why we launched Fit Finder."
– Head of Product at Superbalist.com, Grant Roy