Best of The Week: The Best Stand-Up Comedies on Netflix right now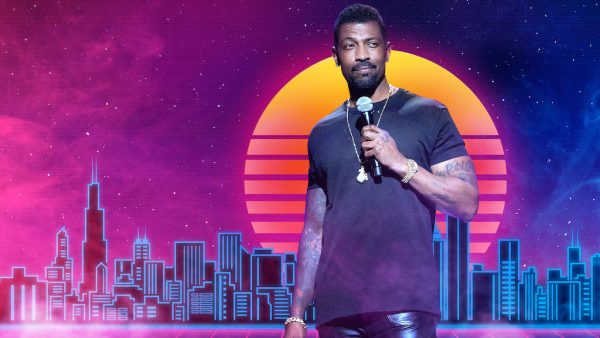 Check out some great 
Stand Up
 Comedies to watch on Netflix right now.
Let's laugh off this Mampara Week with some of the best stand-ups on Netflix right now. 
Here are the best 5 to laugh away Januworry: 
Deon Cole – Cole Hearted: Chicago's own Deon Cole is relentlessly hilarious in his first hour-long Netflix original comedy special. From his worst threesome to how he wiggled out of a speeding ticket, he tells his truth. 
Dave Chappelle – Sticks and Stones: Chappelle takes on gun culture, the opioid crisis and the tidal wave of celebrity scandals in a defiant stand-up special filmed in Atlanta. 
Russell Peters – Notorious: Global comedy star, Peters leaves no ethnic or cultural stereotype unstrapped in this outrageous stand-up appearance in Sydney, Australia. 
Aziz Ansari – Live at Madison Square Garden: Ansari delivers his sharp-witted take on immigrants, relationships and the food industry. 
Anthony Jeselnik – Fire in the Maternity Ward: Forging his own comedic boundaries, Jeselnik revels in getting away with saying things others can't in this stand-up special shot in New York. 
Comedians of the World: Netflix takes stand-up comedy global with this series that features a diverse group of comics from 13 regions around the world. Dozens of comics perform, bringing their unique perspectives of what is funny around the world. To top it off it has Loyiso Gola, Loyiso Madinga, Tumi Morake and more.
Facebook Comments