Arriving just in time for the warm summer season is the sleek new Huawei Watch Fit which has been designed to complement any lifestyle.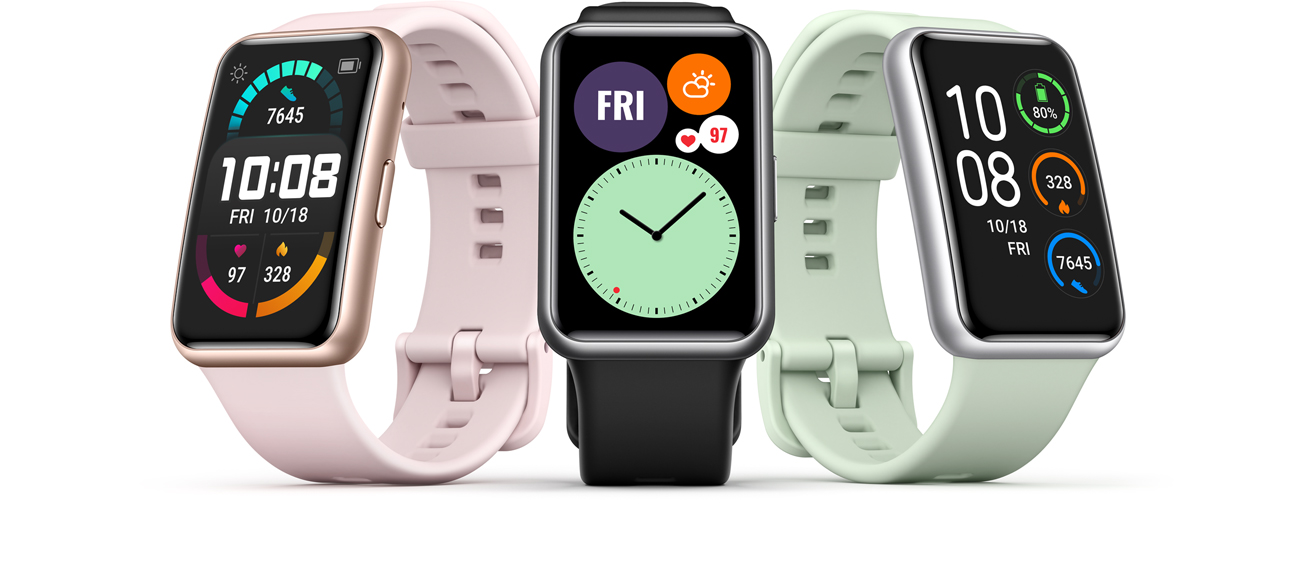 Dubbed as one of the hottest smartwatches on the market right now, the Huawei Watch Fit boasts impressive features including a 1.64 inch Amoled and 280×456 pixel resolution, an accelerometer, barometer, integrated GPS, oximeter as well as a heart rate sensor making the watch the best workout tool for those intense fitness sessions.
And just when you thought it couldn't get any better, the device also comes with an animated personal trainer including 12 fitness courses, 96 training modes, 44 demonstrations as well as 11 professional training modes to make sure you're always on track with your workouts.
Also speaking to the great versatility of the watch, the Huawei Watch Fit is also equipped with many additional lifestyle features including a phone finding feature that allows users to call themselves in order to locate their phones. Additionally, users are able to see their notifications for messages, calls and WhatsApps. And for when life starts to get a little bit stressful, users can also utilize the watch to measure their oxygen blood levels, analyze sleeping patterns as well as partake in guided breathing exercises in order to relax from those stressful days.
With that make sure to check out the all new Huawei Watch Fit which is currently retailing for R2999.00.