After being dubbed as one of the best sneakers of 2020, we take a closer look at just what makes the vibrant Casablanca x New Balance 327 kicks a hit with sneakerheads all around the world.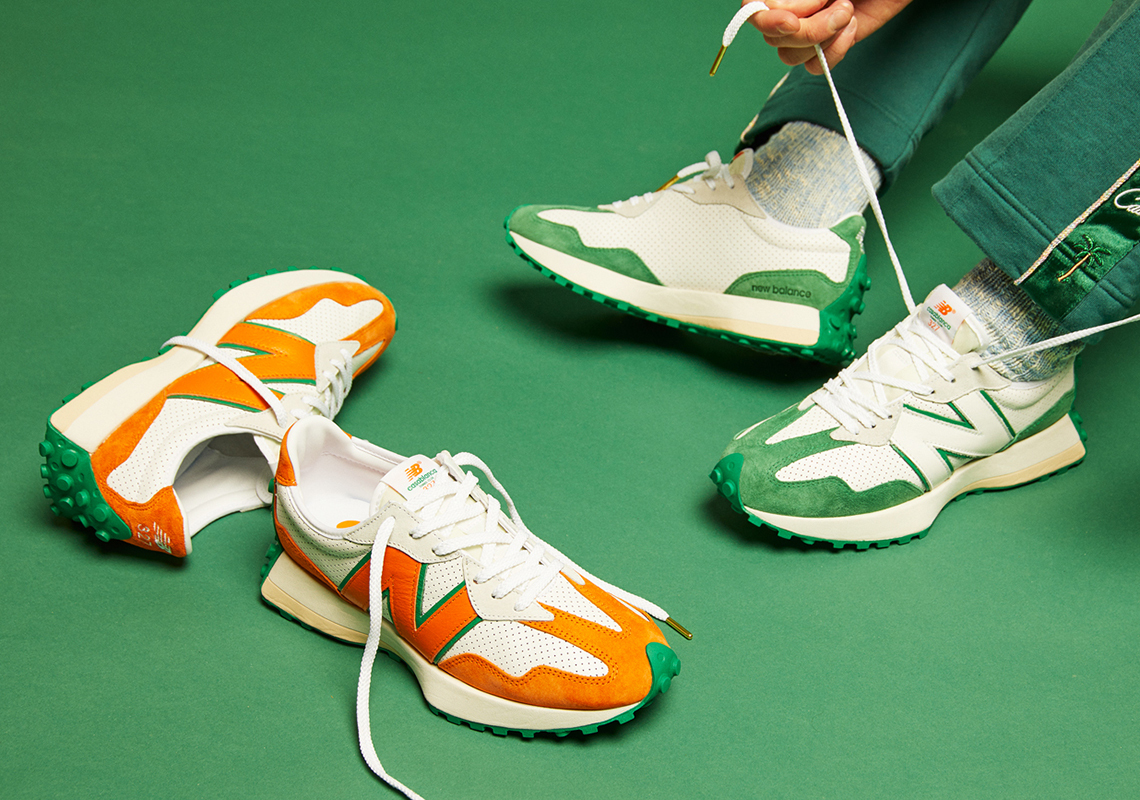 It's the sneaker that everyone's talking about. There's no doubt New Balance's collaborative range with Parisian brand, Casablanca has taken the world of sneakers by storm, particularly online where it garnered great reach and popularity. Although New Balance's sneaker designer, Charlotte Lee wanted to create something fresh and exciting, she did not anticipate the great deal of popularity that the sneaker would amass.
"I don't think anything could have prepared me for the demand or the positive reaction, to be honest. Because I was using so many models from our back catalog, I was almost anticipating an overwhelming  amount of negativity. I think the best products not only from New Balance but from other brands as well – are those that don't have as much of the spotlight initially."
– New Balance Sneaker Designer, Charlotte Lee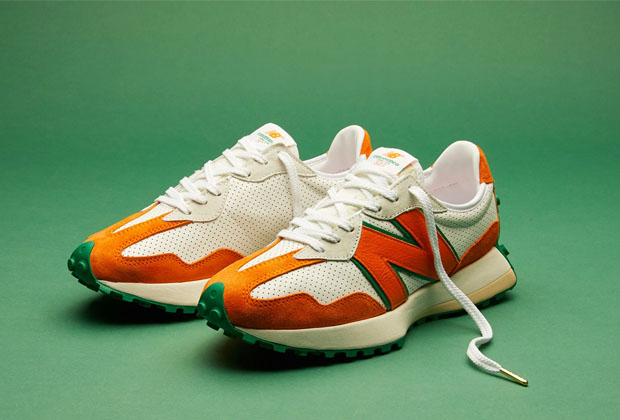 In approaching the design of the shoes, Lee made reference to iconic archived models such as the New Balance 320 as well as the Super Comp of which both dropped in the 70s.
"When creating this shoe, I wanted to make sure I was inspired by the past, but in a completely different way than done before. I don't want to create another shoe that looked like it was from the seventies. When I was looking through our archives, I was looking for things that were iconic and things that stood out to me as being different. Layering those elements together, created a shoe that felt relatively recognizable to the consumer, but at the same time it was a little bit like 'Oh, I've not seen that before.'"
– New Balance Sneaker Designer, Charlotte Lee