In the dynamic world of entertainment and entrepreneurship, few names stand out with the resonance and impact of Sedote Nwachukwu. A self-made millionaire and a true maestro of multifaceted ventures, Nwachukwu's journey from modest beginnings to global prominence is a testament to the power of drive, innovation, and collaboration
Delving into the heart of his motivations, Nwachukwu reflects on his roots and his parents' struggles; he confesses, "What drives me is always remembering the feeling of not having, to never want to experience that again." This unyielding memory has propelled him to exceed boundaries, whether enduring gruelling schedules or embracing uncharted territories in pursuit of success.
Nwachukwu's entrepreneurial odyssey is underscored by his uncanny ability to traverse diverse industries. From Global Investments LLC, where he forged paths in investment opportunities, to Penthouse LLC's dominion over the entertainment arena, his pivot exemplifies his knack for recognizing opportunity and harnessing relationships. Nwachukwu elucidates, "Leveraging relationships… find the right people around you and leverage those relationships," a testament to the influence of a strong network.
With a profound understanding that hard work outweighs mere talent, Nwachukwu's foray into artist development shines a light on his acumen. "As long as you find somebody that wants to put the time and energy into something, you can always work with them," he asserts. In this, he crystallizes his commitment to sculpting artists through guidance and mentorship, carving out their paths to success.
Nwachukwu's brainchild, Ternary Media Group, illuminates a beacon of change in the entertainment landscape. Conceived with a resolute focus on Africa, Ternary pledges not just concerts but also a commitment to uplift communities. Nwachukwu affirms, "It's also about giving back and helping your fellow human being," a refreshing ethos in an industry often overshadowed by glitz and glamour.
The forthcoming Burna Boy concert, an emblem of Nwachukwu's prowess, encapsulates his ethos and vision. His belief in Africa's musical ascendancy takes centre stage as he orchestrates performances that span continents. Through meticulous planning, including logistics, production, and marketing, Nwachukwu presents audiences with an unforgettable experience transcending mere entertainment.
Sedote Nwachukwu's journey is a mesmerizing mosaic of passion and purpose woven together by innovation, collaboration, and an unwavering drive. His mark on the industry is indelible as he steers through diverse ventures, from artist development to groundbreaking concerts. His words resonate, "Being accountable…When I say I'm going to do something, doing it." This ethos has propelled him to the pinnacles of success and will guide him as he continues redefining the entertainment landscape.
In this insightful interview, readers will embark on a journey through the captivating life and visionary mind of Sedote Nwachukwu. From his humble beginnings to becoming a self-made millionaire, he offers a glimpse into his motivations through thought-provoking questions, unveiling the driving force behind his tireless work ethic and determination. Nwachukwu's words provide a rare glimpse into the strategies, philosophies, and collaborative prowess that have propelled him to the forefront of the global entertainment landscape.
It's always interesting to find out who and what makes someone as self-made as yourself. What makes you the way you are? What inspires your drive?
My drive comes from my parent's probably not having it. Really, what drives me is you can always relate to when you didn't have something or the hardship you might have had in life. That's what drives me through what I do, you know, being up 20 hours a day sometimes or, you know, being on flights, doing things you might not feel comfortable about. That's what drives me to always remember the feeling of not having to ever want to experience that again. So you keep going and going and having a drive that, you know, I don't want my children to go through things that I might have experienced. So that's really what drives me.
Penthouse LLC has its fingers in various industries, from nightlife to artist development. How did you navigate this diversification, and what strategies have you found most effective in these different sectors?
Well, Penthouse LLC is a company that I use as a consulting firm where I own nightclubs. I've used that company and like the music industry, so I have a lot of friends who are also in the music industry, and we have great relationships with each other. My strategy has been to leverage your relationships; that's what life is about: to find the right people around you and leverage those relationships. Who can you learn from? Because really, the people around you are those you'll know from. That's my life strategy; I'm just trying to learn from people. And that's what my company has been about leveraging our relationships. What's your experience in artist development? What qualities do you look for in emerging artists? And how do you envision,
With your experience in artist development, what qualities do you look for in emerging artists, and how do you envision playing a role in shaping the next generation of talent?
So what I look for in ours is hard work; you find talent, but hard work always beats talent. Because once you find that sometimes you can have a talented artist, but they don't like to go to the studio, or they don't like to record, or they're not teachable, you know, so those qualities are things that you can't work with. I look for hard work because if you find somebody who wants to put the time and energy into something, you can always work with them. And they'll be successful. You know. So that's really my, what I look for is somebody that's hard-working.
You've mentioned that Ternary Media Group offers professional development, recording, image, branding, and more services. Can you elaborate on how you guide artists through these aspects to help them achieve their creative visions?
Yes, so what you find out is that a lot of artists, they're, they're just talented, and spend so much time in their craft that they don't look at the other aspects of life or business, as far as what you have to do for companies accounting, you know, learning how to market yourself. So those are what we help artists with; it's not just, you know, you being able to sing or write music or produce music is when you do have all those qualities, it's a whole business behind that, that you still have to pay attention to. So that's what Turner Media group helps. We. Like my partner, Greg wins, and we manage CJ, so cool. He's one of the biggest YouTube guys out here. So we help him, you know, with his background management and things like that. So that's really what artists development is about: having the right team behind you, behind the artists to help them with the aspects of life for business and, you know, helping with accounting and things like that.
Collaboration is often crucial in the entertainment industry. How do you build strong partnerships with artists, sponsors, and other stakeholders to create successful events like the Burna Boy concert?
Well, one thing you'll see in business is having your word credible. So, in my 39 years in the world, that's where it has gotten me to where I am; being accountable is when I say I'm going to do something, doing it. So you have that with the suppliers or the people that you do business with, you know, they want to know that when you give them a commitment, you're going to follow through and vice versa. So, I believe that that's what got us to this point.
Hosting a listening session can provide a unique connection between the artist and the audience. How do such events contribute to concertgoers' overall experience and engagement?
Because you always want your friends to be able to relate to the artists. So, an artist, you never want them to feel that they're too big to connect to the artists. So when you have these live sessions, where, you know, fans are listening, sessions can be there. It's very relatable for the fan that, hey, you know, I can go to this listening session and listen to the artist. So that's what I believe, answer that question.
The entertainment landscape has evolved significantly with the rise of digital platforms and social media. How do you integrate these modern tools into your artist promotion and event marketing strategies?
With the rise of the digital age, you don't have the old so-called record labels because anybody can now upload their music and get, you know, monetized. And that's what it's about. So we've now incorporated digital into our business because, at the end of the day, people don't need big labels any more. So that's the fight right now: anybody with internet access who knows what they're doing can do everything themselves from their laptop. So big labels now have to diversify and understand that you now have to understand the digital age and incorporate that into how you market yourself.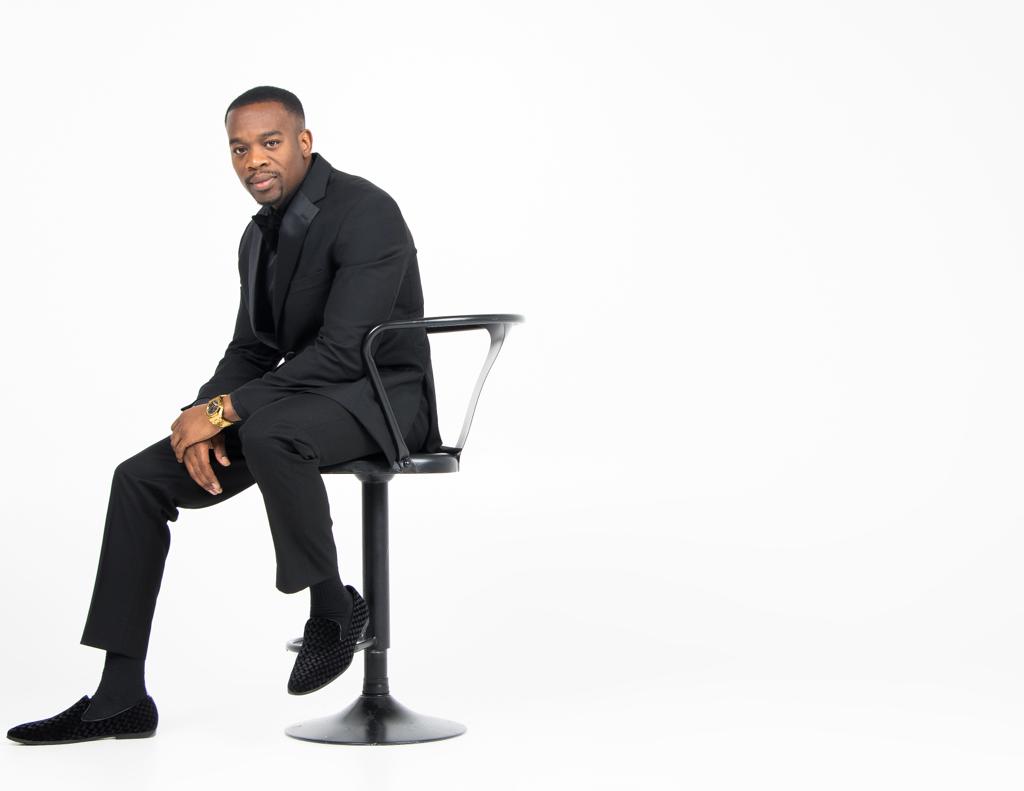 Ternary Media Group, which you co-founded, has plans for international high-end concerts and events. What inspired the creation of this company, and how do you envision its impact on the global entertainment scene?
We created a ternary to really attack Africa when you look at big corporations, and I'm not going to name any, but they've just always been looking at, you know, the US, Europe and Africa have really just been put to the side when artists come here, they want to make as much money as possible, and they leave. What Turner is trying to do is the total opposite. We're trying to have bases in different countries all throughout Africa and not just do concerts, we're trying to actually give back other things like that for the youth, you know, different ways to give back and show that it's not just about these concerts. It's also about, you know, helping and giving back because, really, that's what our life is about. It's about giving back and helping your fellow human being.
Can you tell us more about your role in bringing Burna Boy to South Africa for the upcoming concert? What motivated you to be a part of this project?
Well, Bernard, boy, for me, he's the most prominent international superstar. So, being able to work with him is a life-changing situation. So we're very honoured to be working with him. When he performs on September 23, that will be a great event and take him to other African countries.
Burna Boy is known for his unique music style. How did you identify him as an artist to bring to South Africa, and what do you believe makes his music resonate with the audience here?
Well, it was Afro beats time or African music in general. You know, you have different genres of music, where they've all had their times; if you look at hip hop over the last 4050 years, it's been their tongue. So now it's Africa's time to shine throughout the world. You have fans in China, Japan, the US, and Europe. So with burnable headlining, I believe the move in African music is just on, you know, performance, the energy that he brings, you know, when he performs, you have a whole orchestra behind you. So that's the difference that people can relate to.
Organizing a listening session and a concert involves a lot of moving parts. Could you share some behind-the-scenes insights into the planning and coordination required to pull off such events successfully?
So when people see me talking, and they see Turner's immediate group, it's a whole team behind myself and people that I have to trust to bring this vision to, you know, they get this vision. So you have logistics production, marketing teams, and a PR team behind; you all have to work cohesively to make this work. So a moving part, for example, is production, you know, you have to have a whole stage put together, you know, the lighting has to be correct, the sound has to be right. So these are all moving parts to make a perfect show for fans.
The #BurnaBoyLiveInSA concert on September 23 is a significant highlight. What excites you the most about this event, and what do you hope the audience takes away from the experience?
So what excites me is that it will be a great show that will hopefully sell out, God willing. What you can expect is this is a Bernard boys show, which South Africa has never seen. We've seen them headline different shows. But when you say a Burna Boy show, this is something that he will be doing, a more extended performance, hopefully bringing out some different friends. So I believe that what you're going to experience is a tremendous long performance from
Watch Burna Boy – Sittin On Top of The World (feat. 21 Savage)" :