Wabadimo Skincare by Mpho Wa Badimo is a skincare line that's developed for every woman using organic ingredients for healthy and glowing skin.
Since her Big Brother Mzansi S3 win, things have been taking off for Mpho Wa Badimo. She become a Castle Milk Stout brand ambassador and secured her first ever presenting gig at the 2022 DStv Viewers Choice Awards. Mpho Wa Badimo's real name is Michelle Dimpho Mvundla. Mpho Wa Badimo, means a gift of the ancestors, a name adopted when she became aware of her spiritual healing gift. She's a certified African doctor which is something she speaks openly about on her social media and during Big Brother Mzansi S3
Mpho Wa Badimo has slowly been building her career with the hopes of having her own talk show one day. Before entering the Big Brother Mzansi competition, Mpho worked as a makeup artist and model. The Daveyton-born star won a grand prize of R2 million at Big Brother Mzansi S3. Her work now has expanding to brand ambassadorships and being a cover girl.
Mpho Wa Badimo said that every woman aspires to have healthy skin. Wabadimo Skincare products are organically developed to give you the beautiful and healthy skin you desire to have.
"Wabadimo Skincare is your number 1 skincare plug because not only do our products give you beautiful skin and a healthy glow they take care of your skin from the inside out". The products are suitable for everyday use and for all skin types
. The skincare line is divided into two ranges with glutathione and collagen as primary ingredients.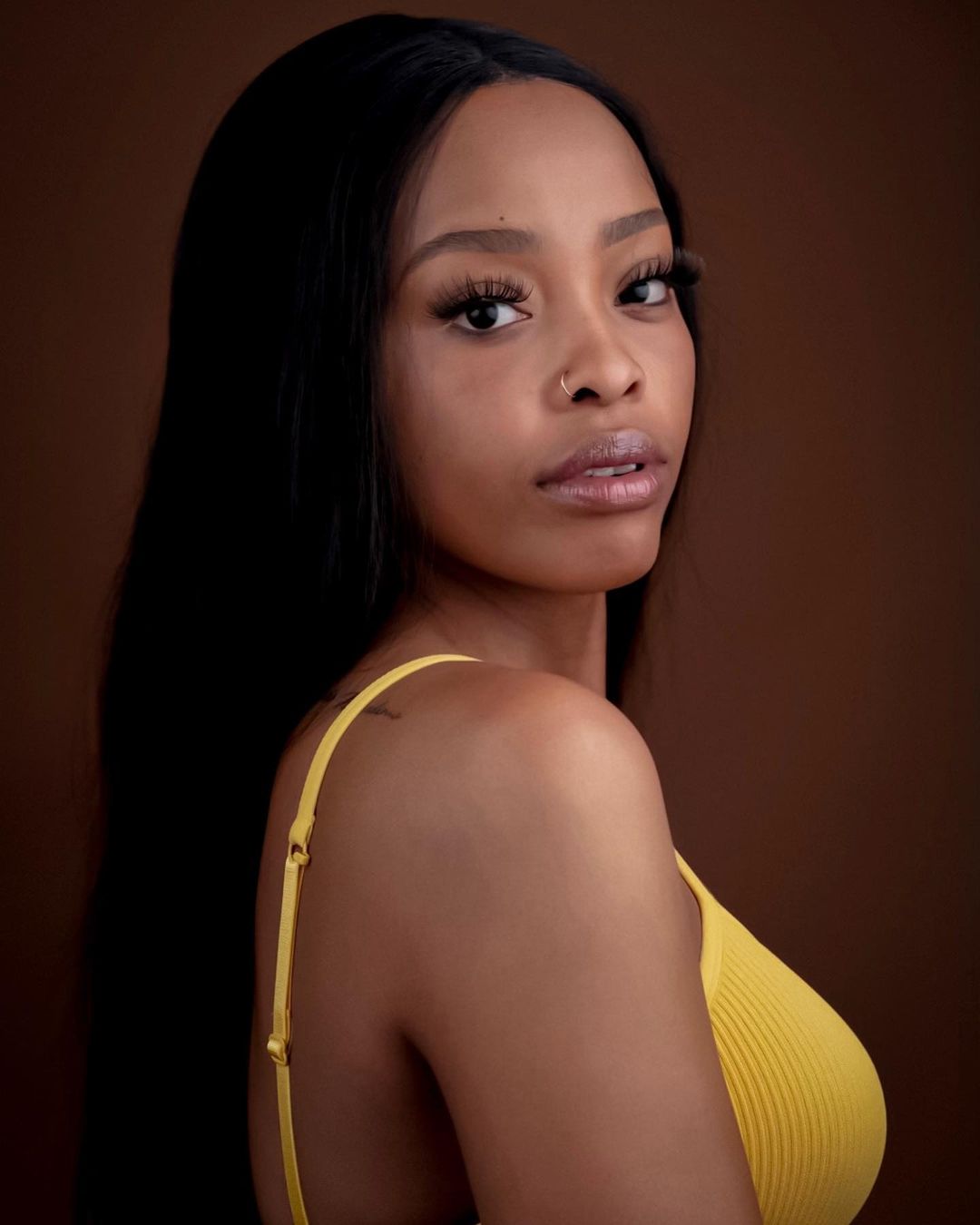 Wabadimo Skincare includes a Glow Up range which is meant for skin correcting and giving you brighter and healthier complexion. "We love a glow up but it's important that we don't use harsh chemicals on our skin but feed our skin while getting that amazing glow up. Consistency is key and the glow up is the result".