In the words of Boity Thulo, "Wuz dat Wuz dat Wuz dat Wuz dat Wuz dat Wuz dat – That's competition. Wuz dat Wuz dat Wuz dat Wuz dat Wuz dat Wuz dat – I don't see 'em."
That is certainly true for the successful female rapper and all round celebrity, Boity Thulo who is competing in a world and level of her own. Having just recently landed her first cover with popular fashion and lifestyle magazine, Glamour, she can officially add yet another accolade to her long list of achievements.
In a post showing her appreciation and gratitude for the opportunity, Thulo had this to say:
"This is BY FAR one of, if not THE BEST birthday gift ever! Entering one milestone with another milestone! My first ever @GLAMOUR_sa #GlamxBoity COVER!! And it's SO SICK!! To God be the glory."
https://www.instagram.com/p/B_iPCNzneh_/?igshid=14uo1q3q1noyu
In curating Boity's look for the cover, the Glamour team opted for a colorful and virbrant Gucci tracksuit textured with a variety of different prints and patterns to complement and represent the rapper's energetic personality. They certainly represented the image of Boity Owning her Thrown very well.
"We are super excited to have Boity grace our May/June issue. Boity is a hard worker and businesswoman who inspires both young and old. This her first Glamour cover as she arrives at her thirties. We are honored to be part of her milestone. The cover and styling is vibrant, colorful and youthful and the image portrays her on top of her throne."
– Nontando Mposo, Glamour Editor-in-Chief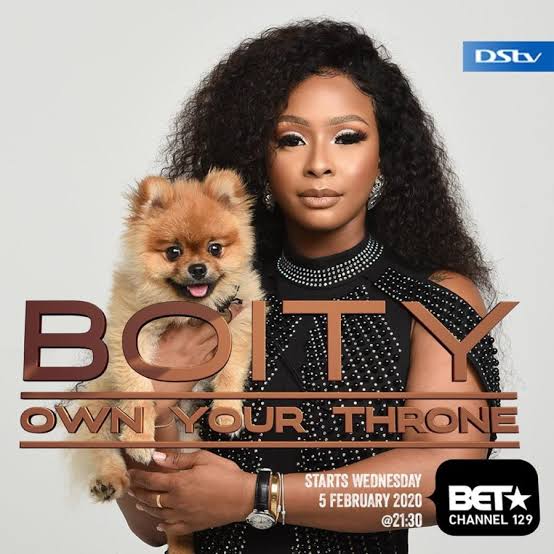 To top it all off, Thulo's reality show, Boity: Own Your Thrown has become a huge hit amongst her fans with her mom being a fan favourite. To simply put it, there's nothing that this powerhouse businesswoman can't do.