Public Figure is a full-length documentary on social media stars.
Public Figure is an official selection at the Manchester Film Festival in the UK where it premiered on March 9 and it will also be showcased at the Socially Relevant Film Festival New York 2019 on March 17.
Having won the Special Merit award at the Impact Documentary Awards, Public Figure has been picked up for distribution by Gravitas Ventures.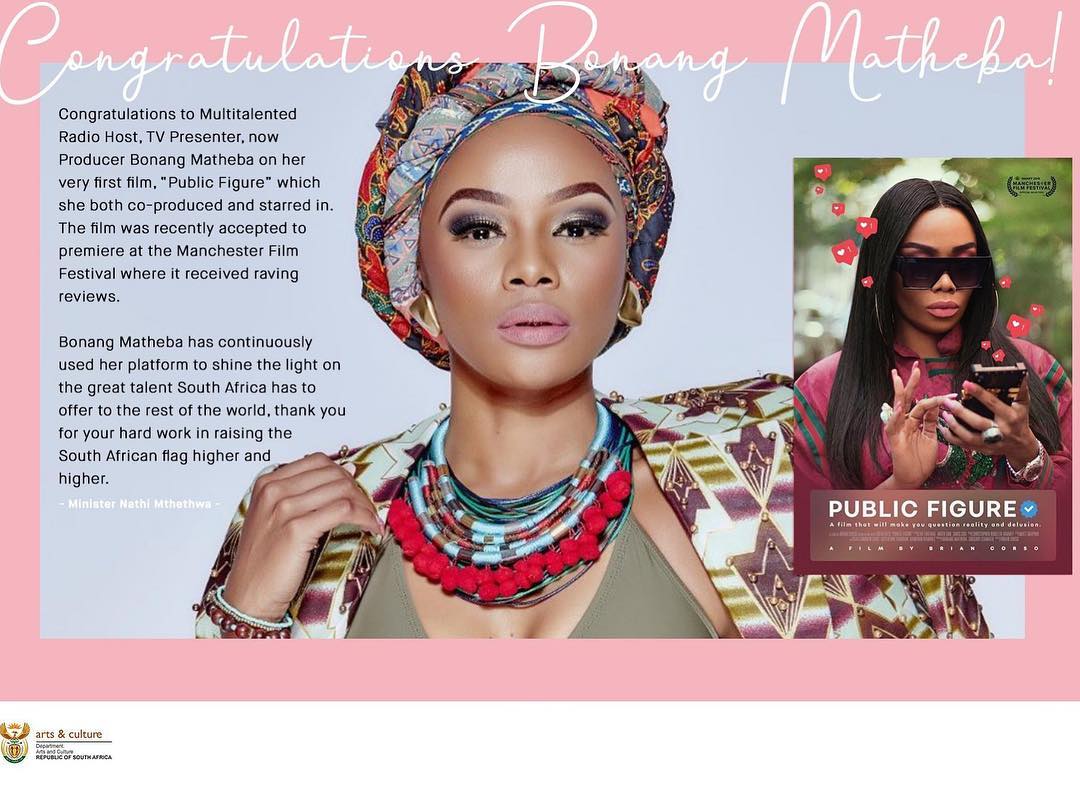 Matheba received a heartwarming message from the Minister of Arts & Culture, Nathi Mthethwa as he congratulated the beaut following the successful premiere in Manchester,
Bonang Matheba has continuously used her platform to shine the light on the great talent South Africa has to offer to the rest of the world
Says Mthethwa.
Public Figure is a topical documentary that takes a closer look at  the pros and cons of social media usage,  the addiction and the impact it brings to society. From how people have either started their lives, jobs and new careers on social media.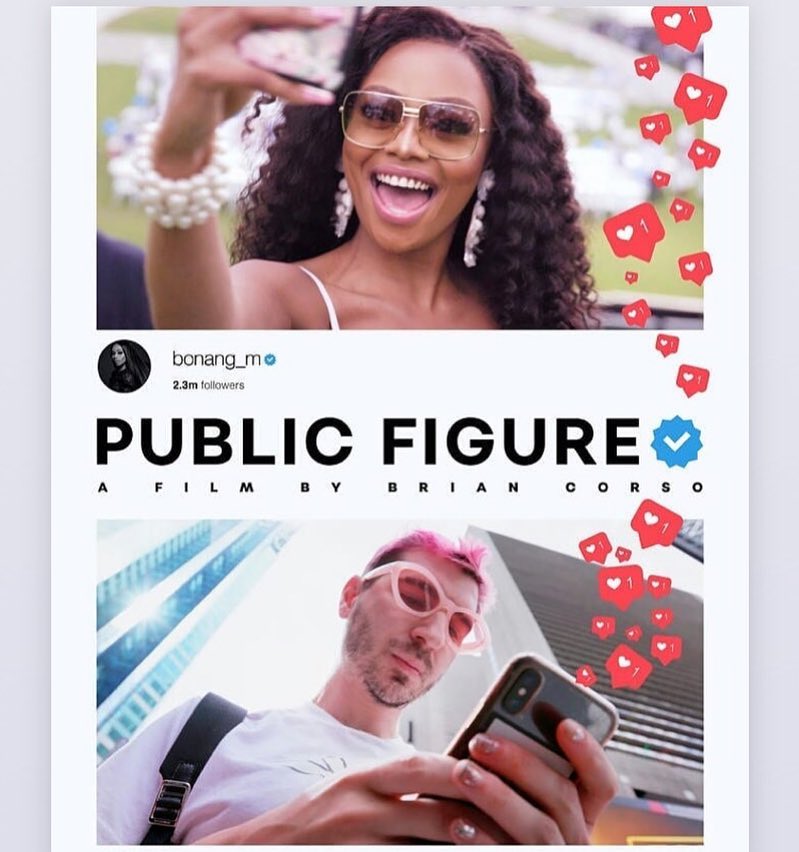 Included on the Forbes List of Top 13 African Celebrities to Watch, Bonang is an admired and inspiring figure. As part of her philanthropic work, Ms Matheba co-presented the Global Citizen Mandela 100 concert in Johannesburg in December alongside Trevor Noah and Naomi Campbell, featuring Jay Z and Beyonce, amongst others. She also recently participated in a panel on women & girls empowerment in Mumbai, India.
Receiving love from home is the greatest kind of affirmation!! Woke up to this, a note from Honorable Minister Nathi Mthethwa, South Africa's minister of Arts & Culture!! Wow. Wow. Wow. (The tears haven't stopped flowing. I'm genuinely just so overwhelmed! What a special moment for me.)
Bonang expressed on social media.