Kabza De Small is indeed the king of Amapiano and has the biggest album in South Africa
It's been 2 weeks since Kabza De Smalls' amapiano release, I Am the King of Amapiano: Sweet and Dust, and Apple Music has confirmed that it has indeed made history!
"Kabza De Small's album is the biggest local South African album first day and first week." Says Karl Anderson, Apple Music's head of Music Africa, about this monumental release.
Read more: Here Are 5 Things You Probably Didn't Know About Kabza De Small
https://www.instagram.com/p/CB-SlvAHpun/
When the album came out 2 weeks ago, 26 tracks from the album all made the top 30 chart, with numbers recording 8 million streams on digital platforms. This is not including YouTube and mobile ringback/caller tunes, something that has never been seen in South African music history.
Chris Ghelakis from Electromode distribution, was amazed when he first noticed the songs charting on Apple Music. "It's fantastic for Electromode to have a record like this, unbelievable! In all my years in the music industry I never thought this was possible. The digital age has taken South African music to another level. Well done to Kabza!" he exclaimed.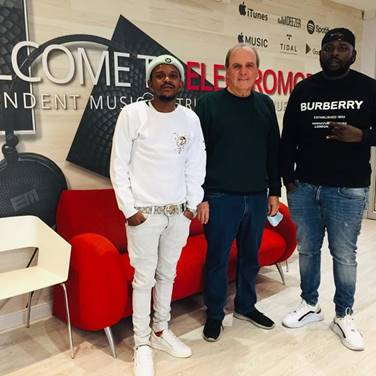 The album is still charting in the top 5 on Apple Music, showcasing just how loved the King of Amapiano is. "It's an amazing feeling to know that music is finally being heard and that the years of work are finally paying off. Seeing comments like these and the statistics with the records we're breaking, makes it all worth it. I would like to thank my fans, my family and my team.", comments Kabza after seeing all these wonderful records he's breaking.
If you still haven't checked out the album, you really are missing out on the best album of the year!
Stream it on all major digital stores.