CAV: celebrities with Freckles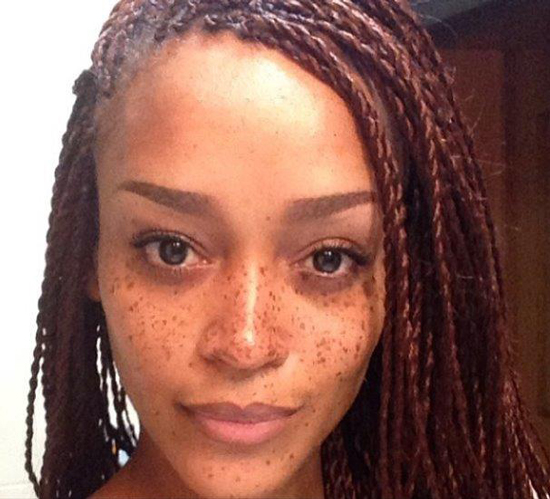 We take a look at some stars that love to flaunt their dots.
We rarely get to see celebs embracing their natural features so in this feature we take a look at some stars with freckles. These beauty spots which are a small patch of light brown colour on the skin, often becoming more pronounced through exposure to the sun, are natural blessings that some people possess.
See photos of real stars with freckles;
She recently graced the cover of Destiny Magazine and we couldn't be more proud of this radio personality.
I received a message that strengthened my belief that being happy and proud of my freckles truly is helping another individual accept that they are uniquely different and beautiful.
She says.
Noni Gasa
She made a TV comeback as one of the judges on the trending reality show Project Runway. The style icon and media personality has always reassured her fans that her skin isn't all flawless.
Ntando Duma
Ntando prefers to celebrate her bare skin.
Lerato Kganyago
The vibrant Metro FM personality and fashionista proudly shows off her freckles. She is also an advocate for letting her skin breathe when she isn't attending industry events.
We let the skin breathe during the week #CleanFace
She says.
Quick facts about freckles;
Freckles are flat small tan or light-brown spots on sun-exposed skin.
Freckles are more common on the face of red-headed, less-pigmented individuals.
Common freckles themselves are quite harmless and never develop into skin cancer
They may appear on people as young as 1 or 2 years of age.
Facebook Comments