CAV: Reality TV Star Pinky Girl Debuts New Pink Look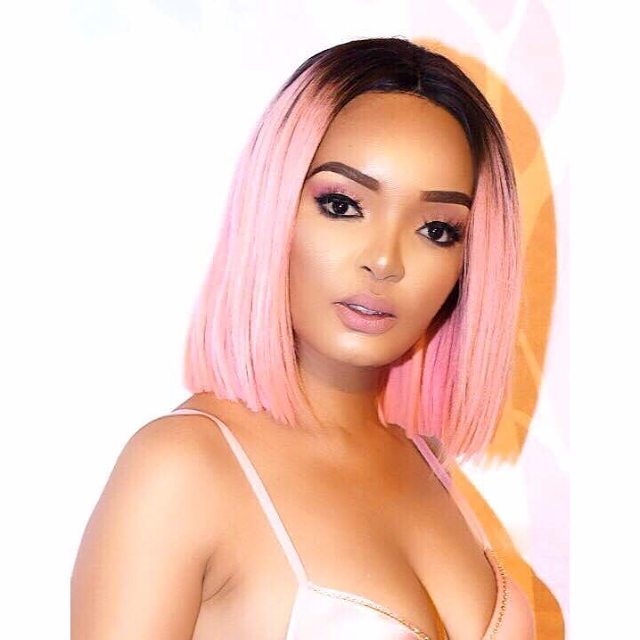 Reality TV Star Pinky Girl Goes Short.
She may be Bonang Matheba's cousin but Tebogo Mekgwe aka Pinky Girl is making a name for herself in the entertainment industry. South Africa got introduced to Pinky on the Being Bonang show and she has since attracted fans with her captivating signature look.
Not so long ago, the beaut debuted a new look sporting a short pink hair-do which brought out her best features and now she is embarking on yet another fashion journey with the Giordano clothing brand.
I am so excited to partner up with @GiordanoZA to make your Spring shopping super easy and fun. I will be giving away a R500 voucher to a personal styling session with me!
She announced on social media.
Pinky Girl is not just a pretty face, she holds a Computer Science qualification and has worked in the IT sector for a number of years. She is currently living it up and enjoying the finer things in life alongside her fav cousin in New York.
Reasons we love Pinky Girl:
She has collaborated with Khosi Nkosi
Here you go "The Tebogo jumpsuit" @khosinkosi …Everyone has been asking for it😊💗💕…Believe in yourself, take on your challenges, dig deep within yourself to conquer fears…follow your dreams and don't give up,
she says.
She is the ultimate girly girl and loves dressing up.
Pinky Girl and Bonang grew up together and the pair share a strong bond.
Do you think Pinky Girl will outshine Bonang? Share your thoughts below.
Facebook Comments