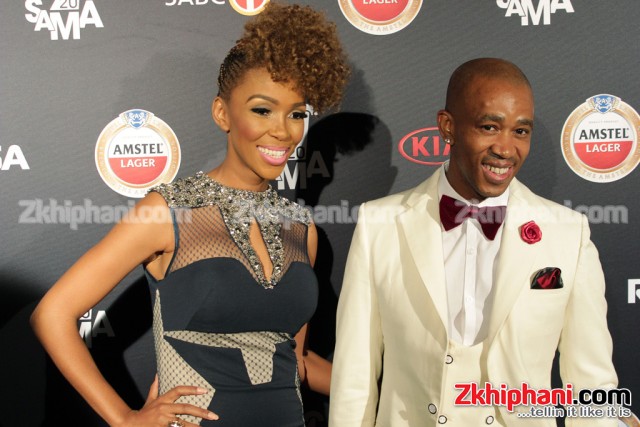 You have got to love our country! Things have been lit these past couple of weeks with the #FeesMustFall movement getting revived and tearing shit up in the streets; to things on the political front looking like a script from a series.  Our celebs have also been through the most; let's take a look at who made headlines this past weekend as we neatly package it for you in this article.
Our very own national  key point, Babes Wodumo is back in the news again and it is not for her good deeds. Sunday Sun reports that Babes allegedly owes Durban businessman and O'Hair Salon owner, Frank Ilonde. Sources say that the Wololo hit maker owes money to the tune of R16 500 for all the colourful weaves that she is seen wearing.
The weird thing about this story is that none of the parties involved corroborate this story. In fact, Frank has stated that Babes does not owe him anything, instead, she is a loyal customer and has been coming to do her hair at his salon for the past two years.
Clearly the sources are just trying to stir things up but also, it doesn't explain why she hasn't settled the bill. Cellphone banking anyone? Other sources stand behind the singer and say that she has the money to pay Frank, it's just that she is booked to capacity and doesn't have the time to pay.
In couple news, house heavyweight, DJ Heavy K is officially off the market and has settled down with his girlfriend, Innocentia Morolong. According to Sunday Sun, the award-winning music producer has put a ring on it and sources claim that Heavy K is deeply in love. He even bought her a car earlier this year.
The couple have kept their relationship under wraps and have not commented on their new relationship status. We wish them all the best nonetheless!
Mafikizolo might just be the best South African music export yet. The duo is doing great things overseas on a tour of the Americas. According to Sunday Sun, they are performing at sold out shows: "We've already performed to two sold-out shows in DC and Dallas. California was also a full house." On their last show which will be in Houston, they will be performing with big African names like D'banj, P-Square, Fally Ipupa, Flavour and 2face Idibia.
They want to school the American crowd on the authenticity of the African sound. They also have admitted that the tour has provided new opportunities as they were invited to perform in New York next month! How dope is that! They are working on their new album, which will be released next year and promise that it'll be unlike anything they have ever done before. We can't wait!
Nathi Mankayi is in the news and it is not looking good. According to City Press, the Nomvula hit maker was accused, earlier this year, of stealing music from the Jaziel Brothers. They claim that the music that is on Mankayi's award-winning album, including the hit song Nomvula were recorded at their studio after Mankayi won a talent competition. They actually took the singer, his record label, Ghetto Ruff, as well as the Elundini Local Municipality to court and claim that they produced the album and deserved to be paid the money and credit that they are owed for that.
They also claim that they have evidence of this! Nathi, on the other hand, claims that he recorded about 11 of the songs, that are on his album, on his phone and sent them as WhatsApp to the Jaziel Brothers who then forwarded them to a record producer. This story is complicated and doesn't look like it is going to be sorted anytime soon. And there seems to be a lot of people involved and a lot of money owed.
Which story caught your attention this past weekend? Do share.