As we are approaching the halfway point of Trevor Stuurman's already phenomenally successful solo exhibition "A Place Called Home", the Botho Project Space team today confirmed the Sunday Best Experience, inviting all lovers of life to gather for a bespoke dining experience on the 12 and 19th June respectively.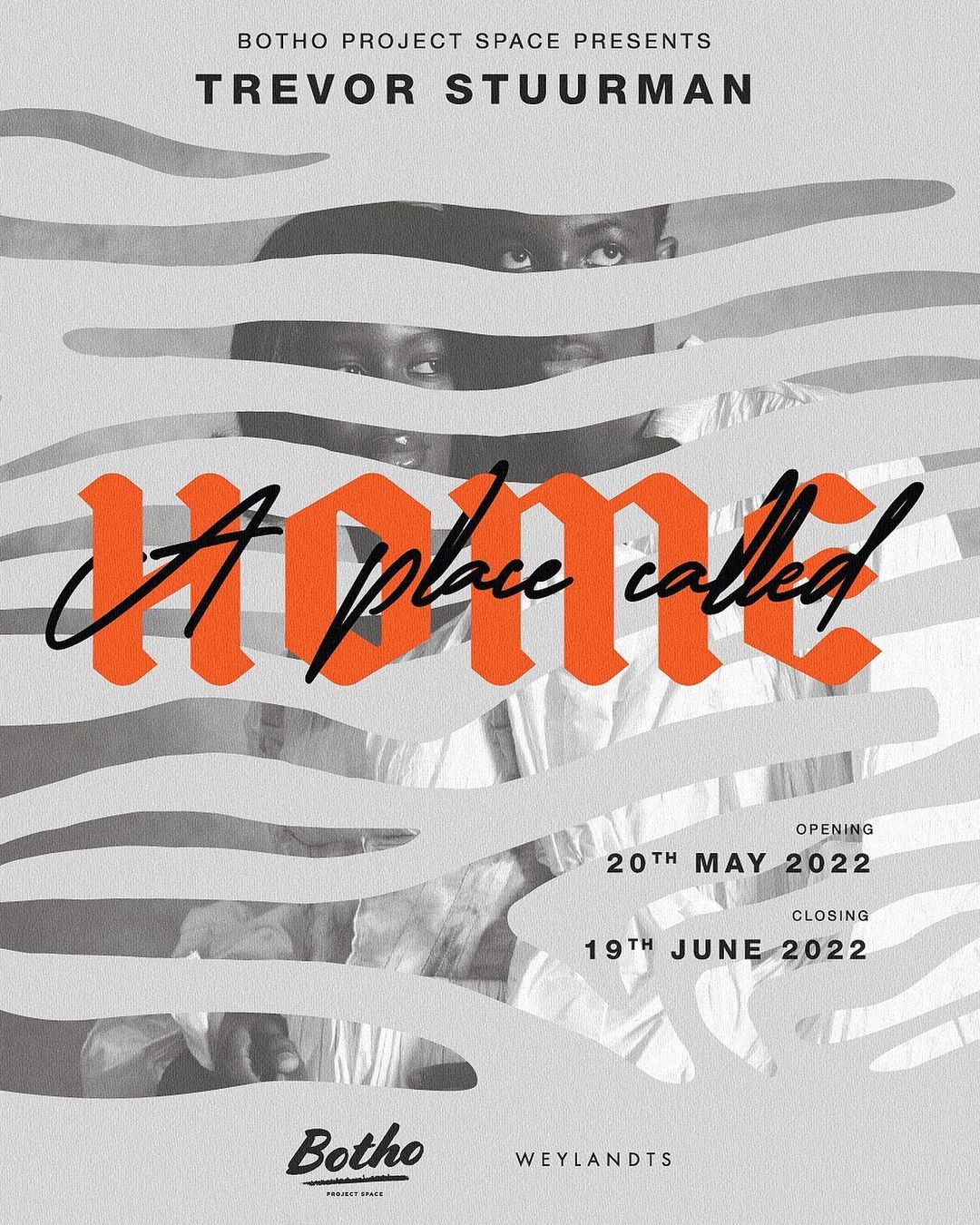 Aptly themed SUNDAY BEST, these specially curated experiences will be set in the beautiful garden of the home where Trevor's exhibition is currently being hosted in Parktown, Johannesburg. Both days will not only be filled with great art but also music, layered with conversations, and of course amazing food.
The first Sunday Best Experience will feature the phenomenal head chef, Mpho Phalane founder of FOOD I LOVE YOU Experiential catering company. Known for her colourful and abundant offering, centered friends and family, her menu is a witty, gutsy, and stupidly simplistic take on recipes – a pairing of dishes and flavours. Celebrating the power of food and how it can bring us together. Food can be the metaphor of how we can create change and create the society that we want, where we are empathetic to one another, but it starts with how we curate our dining tables with others.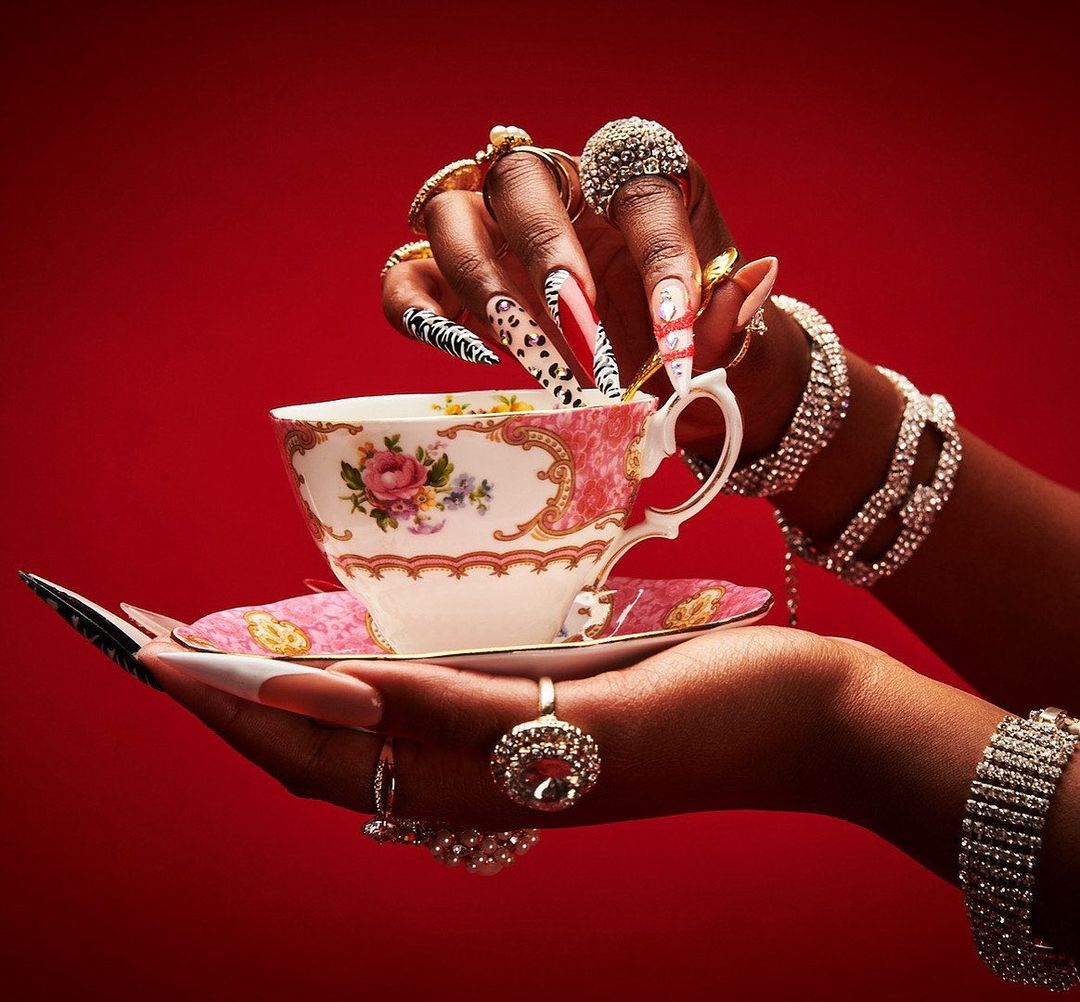 Award winning Botswana singer / songwriter Mpho Sebina will be joining the festivities with a live performance sharing her sultry music with guests in the Sunday lunch setting in the garden. In addition, the remarkable African storyteller Muneyi will take the guests through a musical journey which will leave you dreamy.
Closing off the last weekend of the exhibition with an even more festive and celebratory  SUNDAY BEST experience, quintessential South African powerhouse artist Zoë Modiga is the headliner with LeloWhatsGood on the decks. Drawing from human experiences, identity and storytelling, she creates a distinct sound to communicate a modern, evolving African story without losing its essence. Well known food extraordinaire Chef Mo, will be preparing scrumptious dishes fit to celebrate home!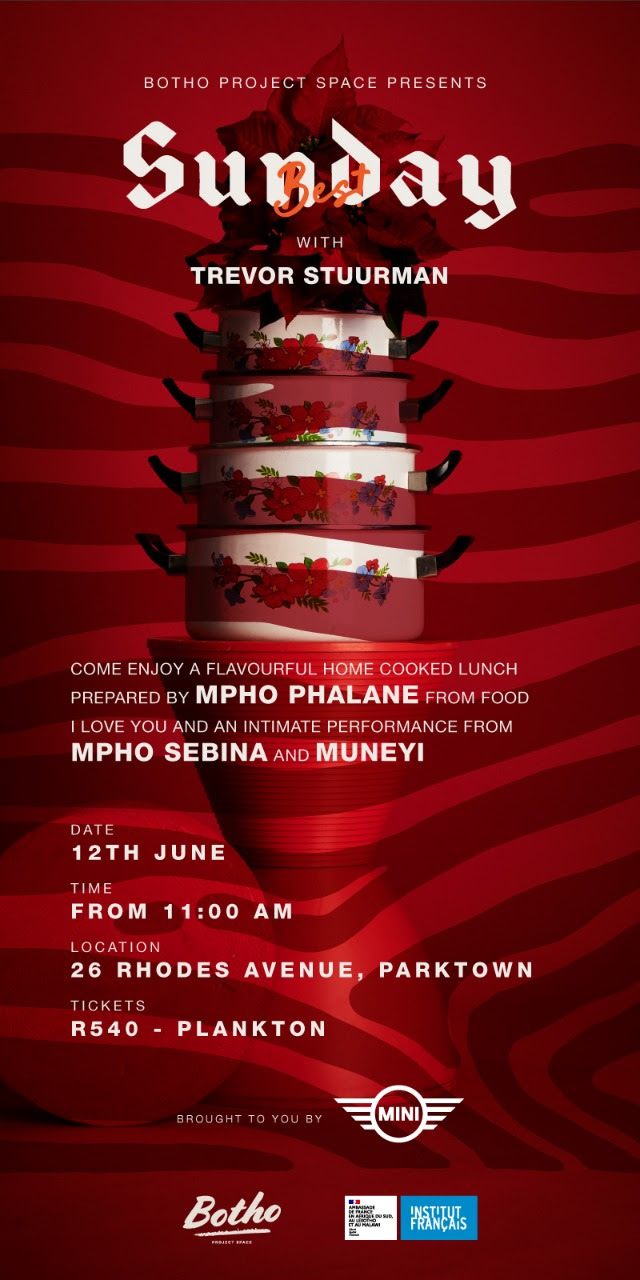 Tickets will be available at www.plankton.mobi and will include access to the exhibition, a Sunday Best meal, Live performance and Drinks (limited).
The SUNDAY BEST experiences have been made possible with the partnership with MINI South Africa and the French Institute. For more information www.bothoprojectspace.com