PEEP: A Look At Ntando Duma's Shorts Collection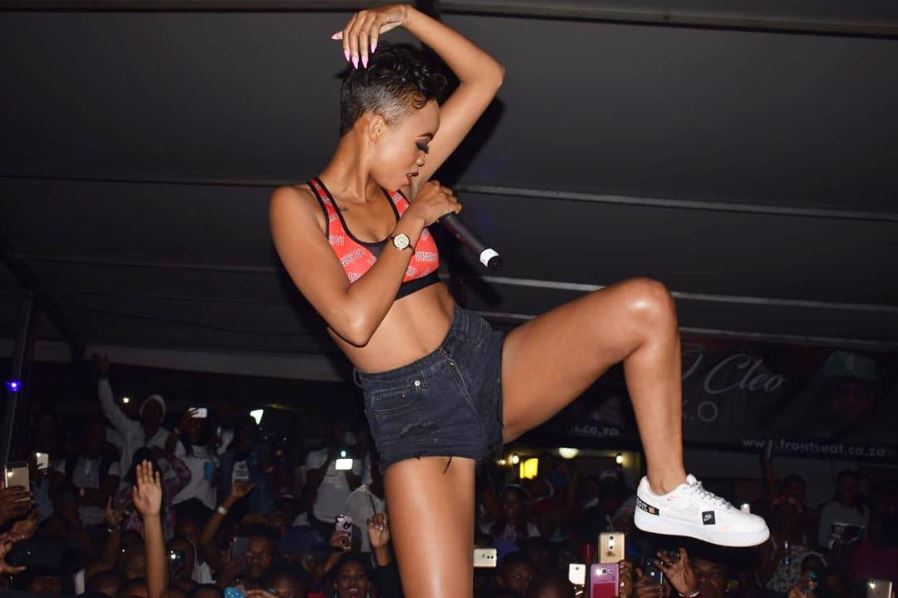 PHOTOS – Ntando Duma in hot shorts!
Shorts are not meant for everyone, but this stunner knows how to work a good pair.
Ntando looks good in almost every piece of clothing.
One look at her fashion choice is enough to give some inspiration to those that need it! The famous mother-of-one was spotted alongside Gqom pioneer DJ Tira in between Tipcee's Fakaza music video.
The body-positive star was spotted playing host duties at the Madiba Jive Music Festival back in September. She is seen owning this look rocking a tight green pair of shorts that show off her curves.
Diary of a busy mom! If Ntando is not working, you're most likely going to spot her doing what she loves the most which is spending time with her precious daughter, Sbahle.
She clearly knows how to flaunt her body in the best ways by wearing her favorite camouflage set.
Ntando is pulling off this sexy wardrobe choice with confidence. With her beauty and personality, these shorts accentuate her well toned figure that are bound to make headlines.
Which of Ntando's shorts are you feeling?
Let us know below.
Facebook Comments