Celebs in their school uniforms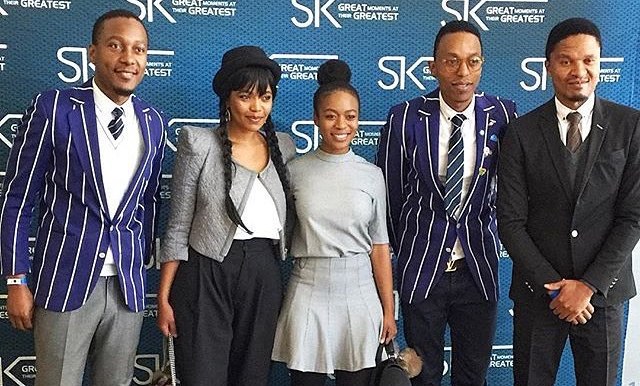 June 16 will always be a day of great significance in South Africa. Yesterday, the country remembered the slain youth of 1976, who bravely fought against the apartheid regime and the imposing of Afrikaans as a medium of instruction in schools. This uprising, by the youth of 1976, changed the history of South Africa, and today, many of us are free as a result of the role they played in liberating the country.
To commemorate this day, celebs took to the streets in their school uniforms! Here's who we spotted!
Zahara was seen wearing her cute school uniform at the Orlando Stadium Youth Day celebration yesterday.
Singer, Candy, shared this picture of herself in the shortest school-skirt ever, and a bright-yellow shirt and tie! We dig though!
Other celebrities made their way to the Ster Kinekor Sarafina movie screening yesterday. Kwela Tebza pulled up in their high school kits and looked dapper alongside Terry Pheto and Nomzamo Mbatha.
The epitome of Youth Day, Leleti Khumalo, was also spotted at the Sarafina movie screening, with young dancers.
Generations The Legacy stars, Mahlatse Letoka (who plays the annoying Xolelwa), and Siwe Dweba (who plays Getty) also took to their school uniforms on set! They definitely looked proper!
How cute is this photo? Amandla!
Club 808 is known for being relevant and commemorating important days in the country! If you're a fan of the show, then don't miss Boity, who'll be dressed in school uniform this evening!
Which celebrity do you think looked good in their high school gear?
Facebook Comments