The big homie Slikour has curated a playlist to keep you entertained during the 21-Day long national lockdown to combat the spread of COVID-19. This mix is meant to shed light on the iconic moments in hip-hop, simultaneously highlighting the undiscovered talents in the genre.
The mix opens with a joint by DJ So Nice featuring the explosive duo Priddy Ugly & Wichi 1080. The mix also features music by Loki, 2Lee Stark, Costa Titch and many more. Check out the mix below and share it with your friends and family.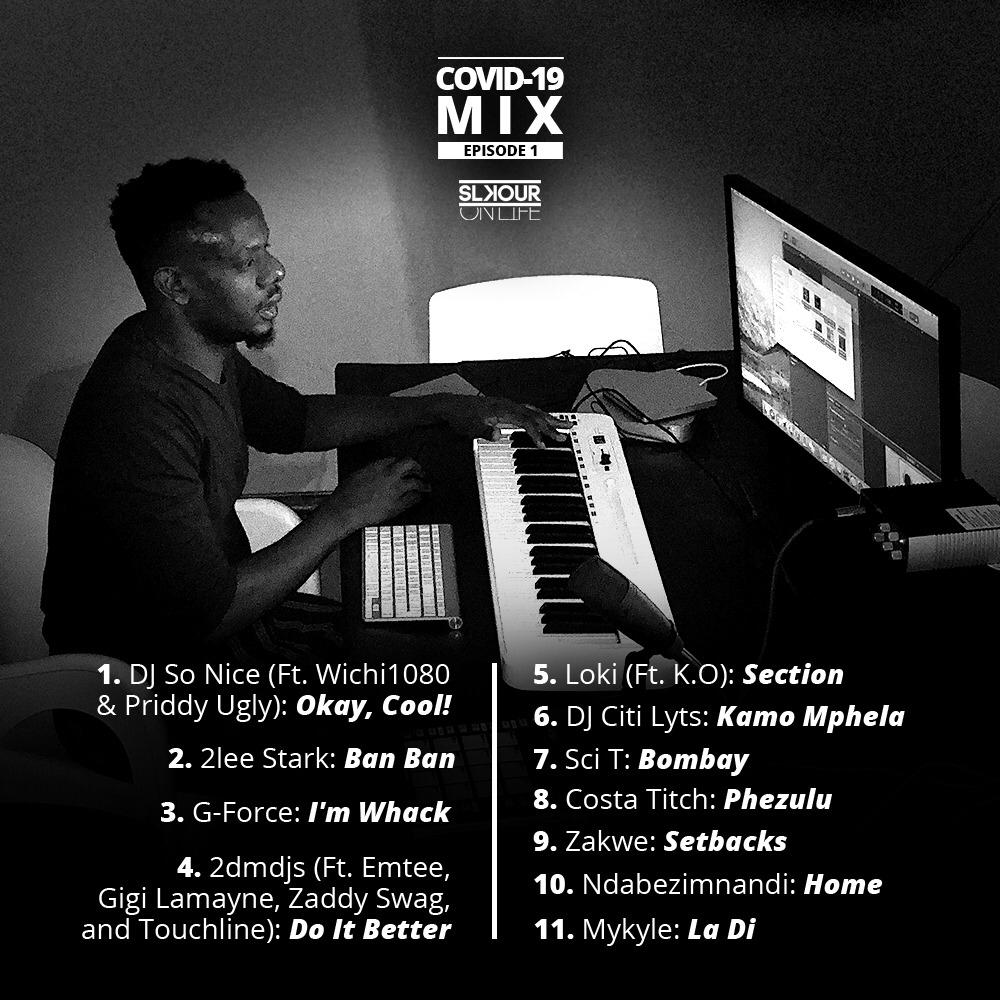 ICYMI: Watch our #OnTheStreets segment where we ask fans on the streets what they think of Costa Titch's music video for his Nkalakatha Remix. Watch here.